As a beginner golfer, you might be wondering how many golf clubs should be in your golf bag. Looking at my golf beginnings I remember starting with a golf set that was given to me by my best friend.
All I had to do was buy a golf bag and some golf balls. This was a great start to my golf journey as the level of my skills did not require the use of a full set of clubs.
Playing golf with the right equipment is important and as a beginner, you need to find the right equipment for your level of play.

You don't necessarily need to carry the full set of clubs but you should be aware of available options and any potential upgrades you can make in order to improve your game.
So how many golf clubs does a beginner need?
According to USGA, you are allowed to carry a maximum of fourteen clubs in your golf bag. The clubs can be of any length, though it is recommended that you have the shortest club longer than your height. There is no minimum clubs needed but each player must have his own clubs.
Before you start packing clubs in your bag, let's take a look at which clubs are the most essential for beginner golfers.
Editors Choice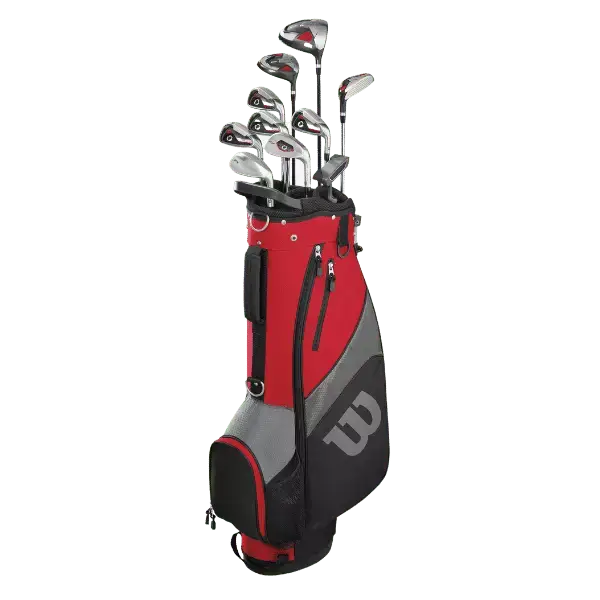 Excellent value for the price

A perfect set to get started in golf

Forgiving irons perfect for beginner golfers

Custom fitting options available
Budget Pick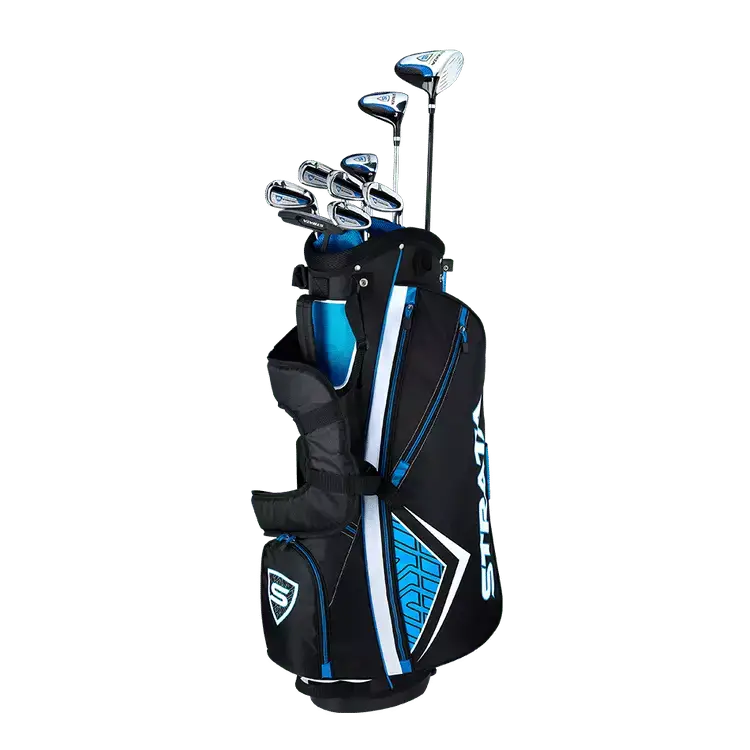 Designed for Game Improvement

Lightweight and Easy to Carry

High Performance for Everyone

Reasonable Pricing with Warranty
Top Pick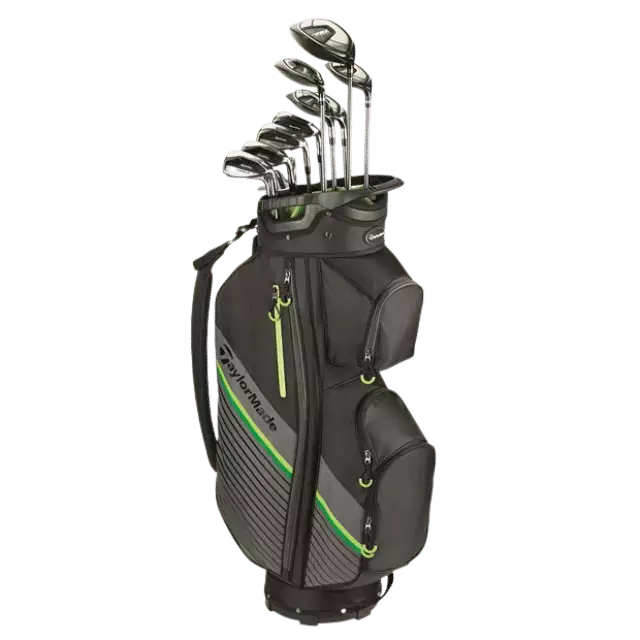 Golf clubs are made of high-quality materials

The set is really forgiving and feels solid

Premium-looking Sand Wedge

Set includes two rescue clubs
Club selection plays a crucial part in your golfing journey and it's important to have the right clubs when starting out.
What Clubs are In a Golf Set?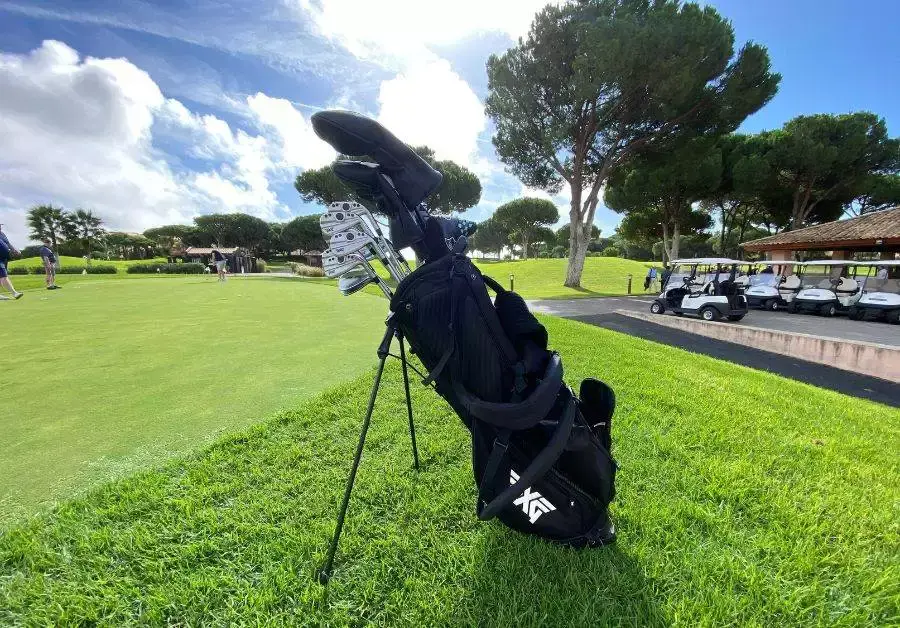 One of the biggest investment decisions you will have to make as a beginner golfer is club selection.
Although you are allowed to carry fourteen clubs most of the beginner golf sets you will find on the market come with twelve clubs.
Most beginner golfers play golf with a club selection that consists of a driver, fairway woods, hybrids, irons, wedges, and a putter. So what golf club should a beginner start with?
Let's talk about individual club selection below:
Driver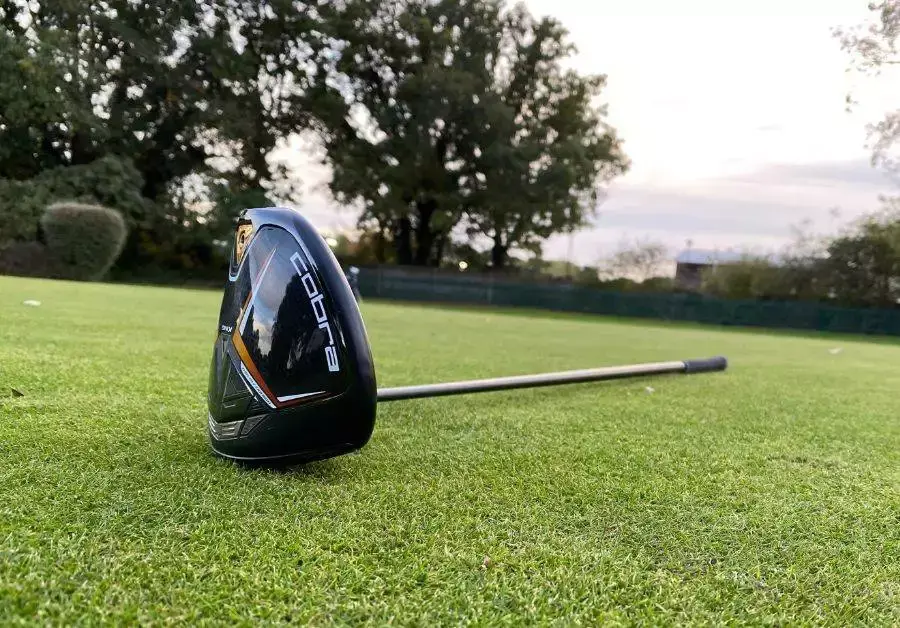 You either love it or hate it. The driver is the club that can make or break your scorecard. It's also the club that can give you the most distance if you hit it well.
As a beginner, you will experience the most frustration with this club, but there is a reason for the saying "drive for show, putt for dough."
If you are already comfortable with using a driver and would like to continue using one, then you should consider getting a club with an adjustable clubhead.
We earn a commission if you click this link and make a purchase at no additional cost to you.
This gives you the ability to adjust your club based on your clubface angle and swing speed. The approximate yardages for beginner golfers are between 180 to 250 yards.
One of the best drivers for beginners is Taylormade SIM 2 MAX with increased stability and forgiveness giving you the confidence to step up to any tee shot!
Fairway Woods
Fairway woods are clubs designed for hitting the ball off the ground.
They can also be used for long shots down the fairway but most beginner golfers use them as a replacement for their driver when they need greater accuracy or more control over their shot.
The interesting fact about woods is that nowadays they are made of metal instead of wood.
The clubhead is bigger than the driver's clubhead and it has a shallow center of gravity which makes them easier to hit off the ground.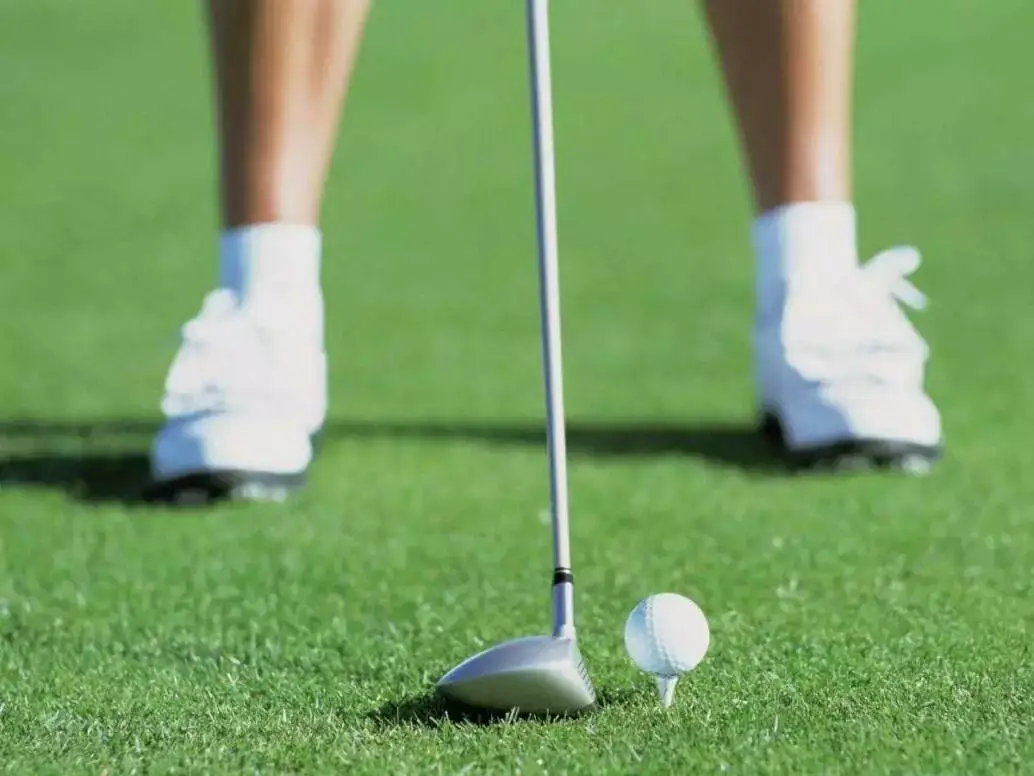 As a beginner, you should carry at least one club in this category, and depending on your level of play, you might want to carry more.
One of my favorite fairway woods is TaylorMade STEALTH 3 wood golf club which I currently carry in my bag and I love it!
Hybrids
Hybrids are clubs that have been designed to replace the long irons in your bag.
Experienced golfers might find them difficult to use at first, but as a beginner, you will find that they are much easier to hit than irons.
They have clubheads that are designed similar to fairway woods but are smaller and more forgiving. Many beginners choose to carry hybrids in their bags instead of long irons because they are much easier to hit.
Irons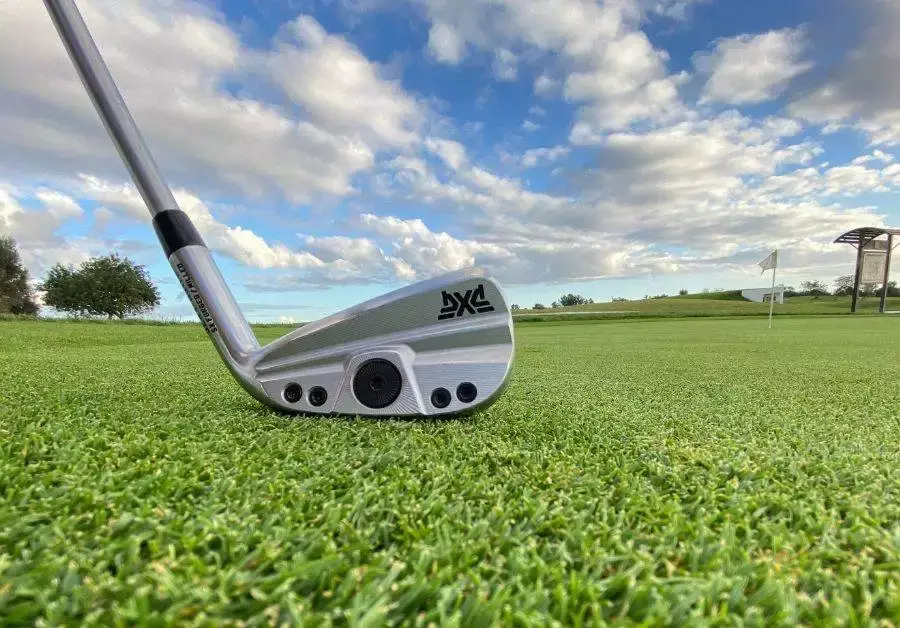 Irons are clubheads that have been designed with a rectangular shape. They can be used for short or long shots and depending on your level of play, you should carry a minimum of four irons in your golf bag.
The popular iron sets amongst novice golfers in this category are COBRA KING LTDX irons, PING G425 irons and TAYLORMADE STEALTH irons.
As a beginner, you will most likely use the 5, 6, 7, 8 and 9 irons. The clubhead is typically made from stainless steel, aluminum, or titanium and is designed to provide a large sweet spot.
This will help you make consistent contact with the ball and help to improve your ability to get the ball in the air.
The clubhead is also designed with a hollowed out, or recessed center which will help to improve your clubface alignment and ensure that you get the ball up in the air.
Wedges
When you start playing golf part of your club selection will include your wedges.
If you're just starting out then there are two types of clubs that I would recommend picking up straight away, and those are your sand wedge and pitching wedge.
For a while, I've only used my sand wedge for bunkers but nowadays I find it really useful around the greens too. It is designed to help you get the ball up in the air quickly and easily, which is perfect for those short chip shots.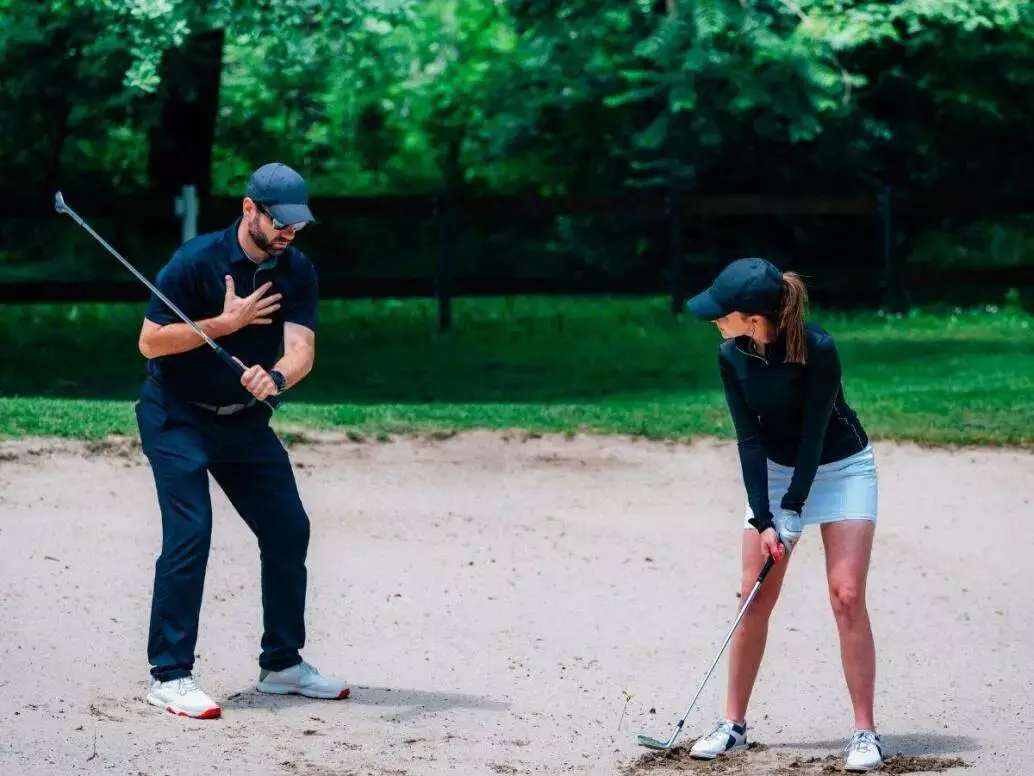 I used to use my 9 iron for shots around 100 yards out, but since my golf has improved and so have my yardages, I now use a pitching wedge instead.
A pitching wedge is designed to help you get the ball up in the air quickly and easily, which is perfect for those short chip shots from around 100 yards out.
Additionally, I also carry 52° degree gap wedge and 60° degree lob wedge which are great wedges to carry in your bag.
Putter
The putter is the club you'll use most often during a round of golf. It's important to find one that feels comfortable in your hands.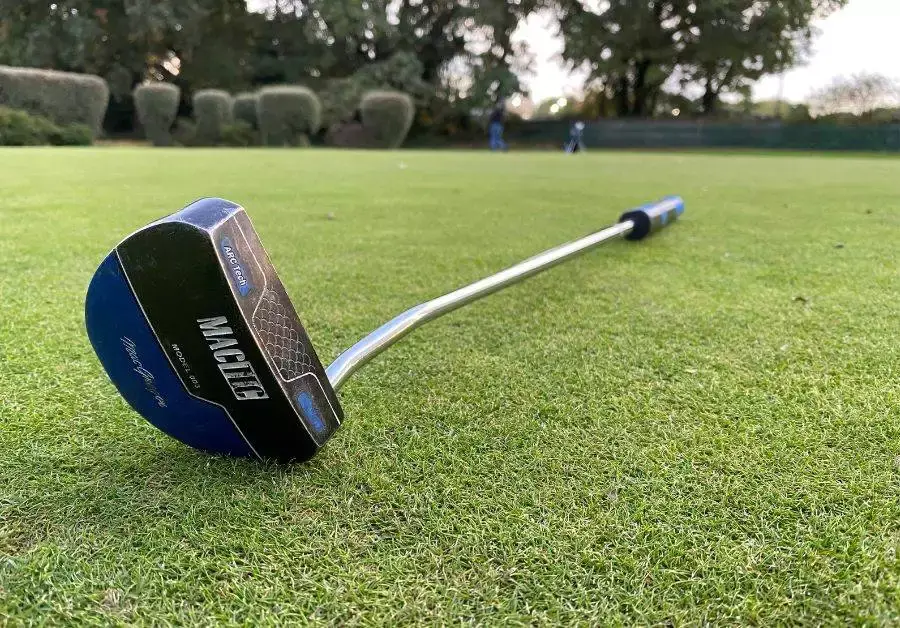 A club that's too heavy will make it difficult to use, while a club that is too light won't feel stable when you strike the ball.
Beginner golf clubs should definitely include one of these putters TAYLORMADE SPIDER SR, PING 2021 FETCH PUTTER, or CLEVELAND FRONTLINE ELEVADO PUTTER.
Feel free to experiment with a few different kinds of putters to find the one that works best for you. I would certainly recommend trying a few before you make your final decision or get fitted for one.
Do I Really Need a Full Set of Golf Clubs in My Bag?
Well as a beginner golfer you don't necessarily need to carry a full club set. However the more clubs you have in your bag, the better as it will allow you to vary your club choice and in turn, your shot.
Beginners should carry a full set of irons (five to nine) as well as a putter. This club selection is considered a standard full club set and it should see you through the majority of shots on any course, making sure you're well equipped for any situation.
There are, of course, other club options that you can consider as a beginner. If you want to add a driver to your club set, for instance, then you can do that.
Or if you're looking for more specialized clubs such as wedges and you're willing to spend a little more, then go for it.
You can also consider club upgrades as your game progresses and improves. For example, you might want to upgrade your putter or your irons as you get better at the game.
What Is the Most Important Club in a Golf Bag?
The most used club on the golf course without a doubt is the putter. A beginner golfer who is trying to break 100 will most likely use putter on around 40 shots per round.
Whether you are a skilled golfer, beginner golfer, or golf-pro you will be using a putter on almost every hole.
The second most important club in your bag is most likely your club driver. The driver will be used on most par-four holes and some par-five holes depending on your skill level.
This means you will be hitting your driving around 12 – 14 times per round hoping to find the fairway.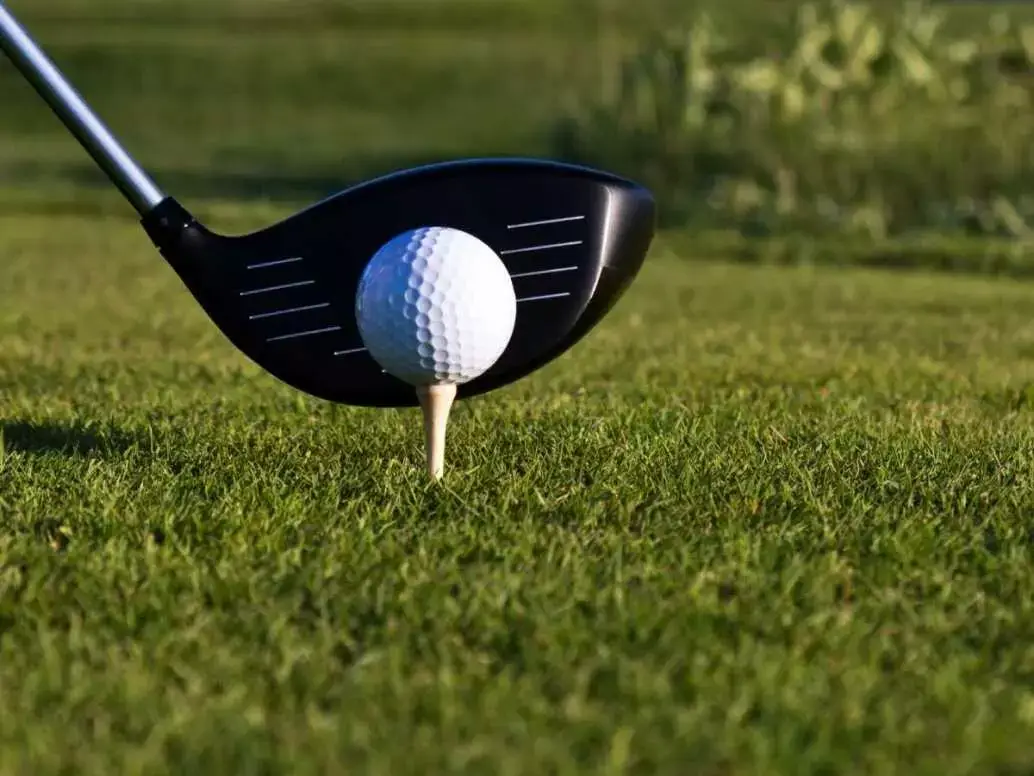 Our Top 5 Starter Sets
MacGregor DCT3000
If you're new to MacGregor golf, they've been around since 1829 and make some great starter sets. Their DCT3000 starter set is one of their most popular products for beginner golfers.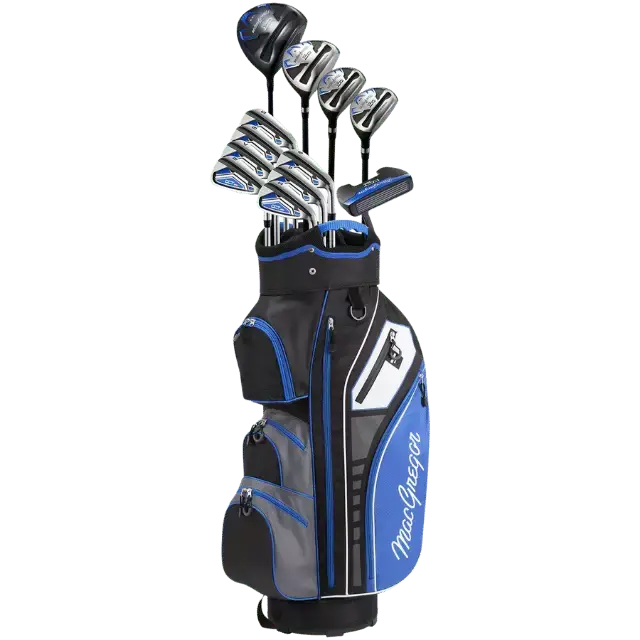 It offers a titanium head driver, stainless steel fairway wood, two hybrids, irons, and a mallet putter. The deluxe stand bag ensures that you have everything you need to start playing right away
You also get 4 head covers to protect your clubs while you're on the course and the set is available in both steel and graphite shafts, so you can choose the option that best suits your needs.
Callaway Strata
The Callaway Strata set is a great starter set for beginner golfers. It contains everything you need to start playing and has a great deluxe stand bag for easy transport.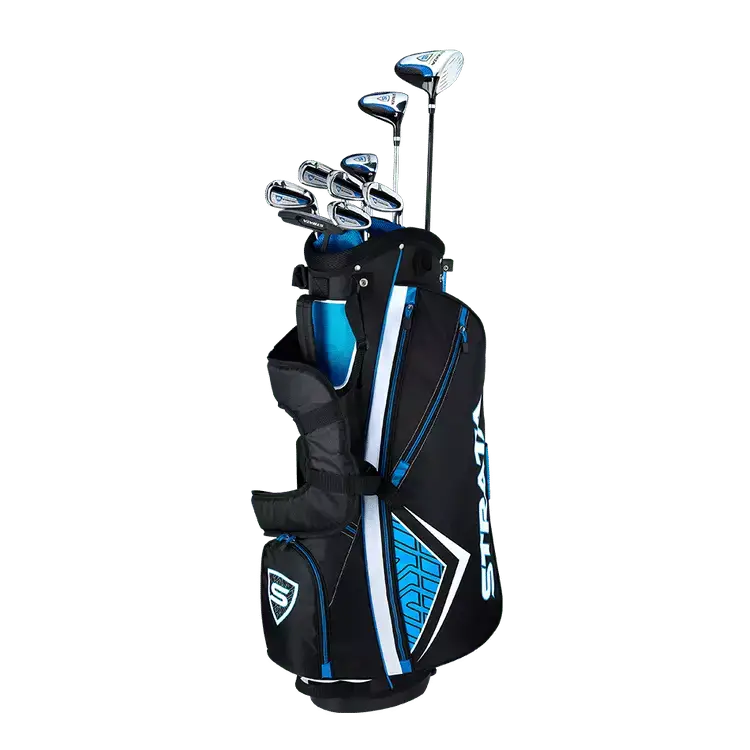 The set includes a driver, fairway wood, hybrid, irons 6-9, and pitching wedge as well as a putter. The bag is also included for easy transport of the clubs. For just under $400 you get 12 piece set that will have you playing golf in no time.
The Callaway Strata Golf Club Set is a great option for beginners who want a quality set without breaking the bank.
Tour Edge Bazooka 370
Tour Edge is a company that is known for making high-quality products and the Bazooka 370 set is no different. This set offers a great selection of clubs for beginner golfers including a driver, 3 wood, hybrids, irons 5-9, and pitching wedge and sand wedge.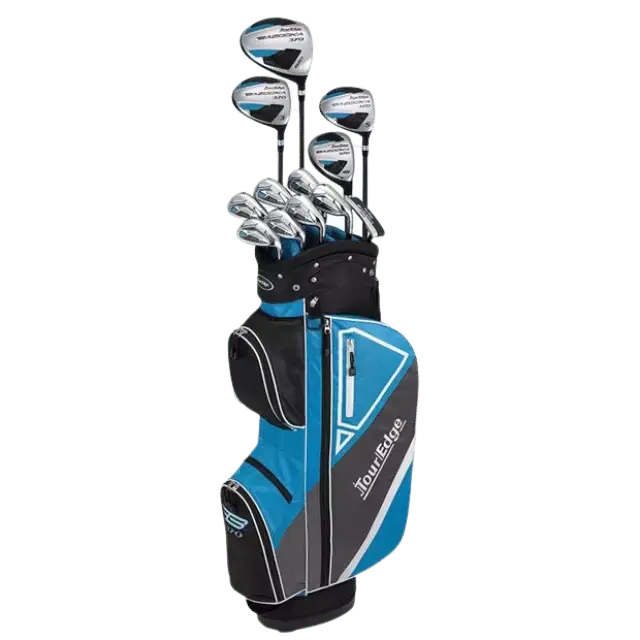 If you are looking for great, forgiving irons then the Bazooka 370 set is a great option for you. These irons have large oversized heads which makes them much more forgiving on mis-hits than traditional irons.
The stand bag is also included with this set and is made of high-quality materials. It has a lot of compartments for holding all of your golf accessories as well.
Wilson Profile SGI
Wilson is a great brand for beginner golfers and the Profile SGI starter set is one of their most popular products. It offers a 10.5-degree driver, 5 wood, 5 hybrid, irons 6-9, pitching wedge, sand wedge, and putter. The bag is also included with the set.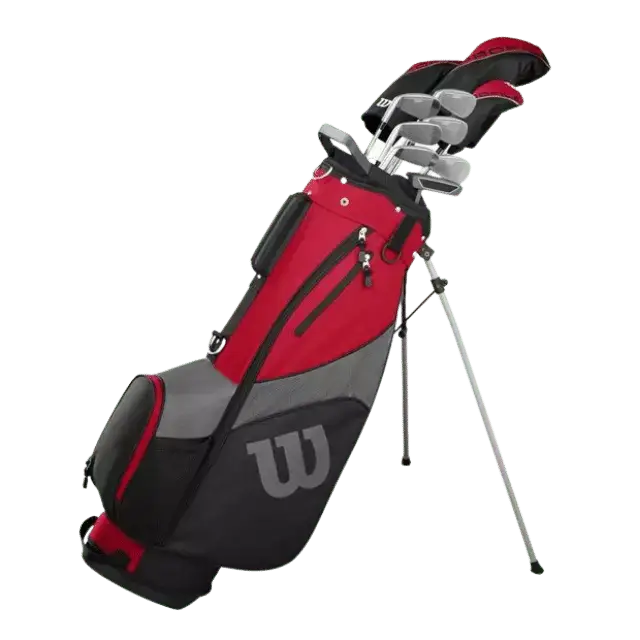 The irons were designed with forgiveness in mind and have a large sweet spot. The driver, 5 wood, and 5 hybrid have a graphite shaft which makes them lighter and easier to swing. The hybrid is a great option for people who find it difficult to hit a long iron.
This set is an excellent choice for beginners or those who are just starting to get into the game. It is also a good option for people who want to upgrade from their current set. The price is very reasonable and it comes with everything you need to get started.
TaylorMade Golf RBZ SpeedLite
One of my favorite sets for beginners is the TaylorMade SpeedLite set. This 13-piece set comes with a driver, 3 and 5 wood, 4 Rescue hybrid, 6-9 irons, pitching wedge, sand wedge and putter.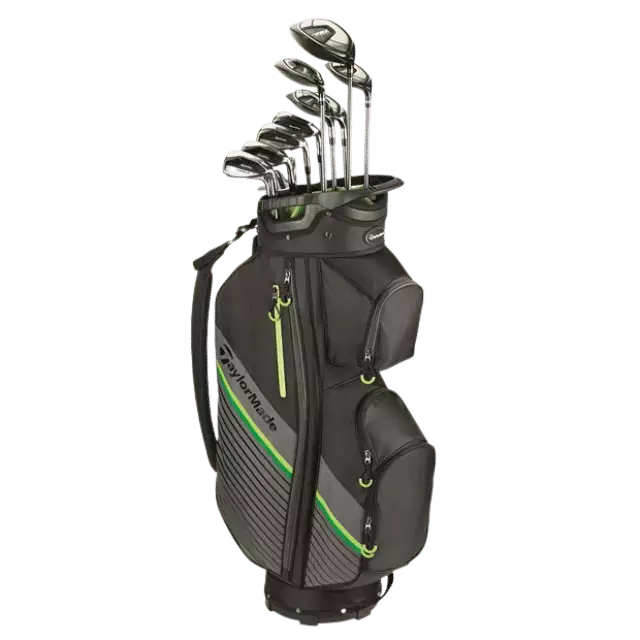 The price for this set is slightly higher but it's worth it for the quality of the clubs. The driver in the set is designed with advanced aerodynamic shaping to improve swing speeds.
The feel of the irons is also very good and they offer great forgiveness. As mentioned above they are slightly more expensive but worth every cent.
Conclusion
The club selection for a beginner golfer can vary depending on what you want to get out of golf. If you're just starting out, it's best to carry an iron club set and putter in your bag.
You don't need the full club set if all you are looking for is some exercise or recreation but as your game improves, so might your club needs.
Experiment with club types, lofts, and shafts to see what works best for you, and don't be afraid to ask a professional club fitter for help along the way. And most importantly, have fun!