In golf, putting is the act of striking the golf ball with a golf club in order to make it travel along the ground and into the hole. It is considered to be one of the most important aspects of the game as it can make or break a player's score. It is only fair to say that the putter is the most important club in a golfer's bag.
So, what is a mallet putter?
A mallet putter is a type of golf club that has a larger head than a blade putter. It gets its name from its shape which resembles that of a mallet. Mallet putters are often larger than blade putters and they usually have a heavier head. This makes them more stable and easier to control.
There are many different types of mallet putters on the market, but the original design was semi-circle in shape. Nowadays, you can find mallet putters in all sorts of different shapes and sizes. Some have a straight back and heel while others have a more curved design. It really comes down to personal preference as to which one you choose.
Beginners may want to opt for a simpler design, while more experienced players may prefer a more sophisticated model. Ultimately, the best way to find the right putter is to try out several different models and see which one works best for you.
What are Mallet Putters Good For
The shape of your stroke tells you what kind of putter you should be using. A mallet putter is best suited for players with a straight back and through stroke. If your stroke is more of a sweeping motion, then a blade putter will be a better choice.
Mallet putters are also a good option for players who tend to mis-hit their shots. The larger head of the club makes it easier to hit the ball in the sweet spot, which will lead to more consistent shots. The added urethane into the clubface of some mallet putters also helps to reduce mis-hits.
Our Pick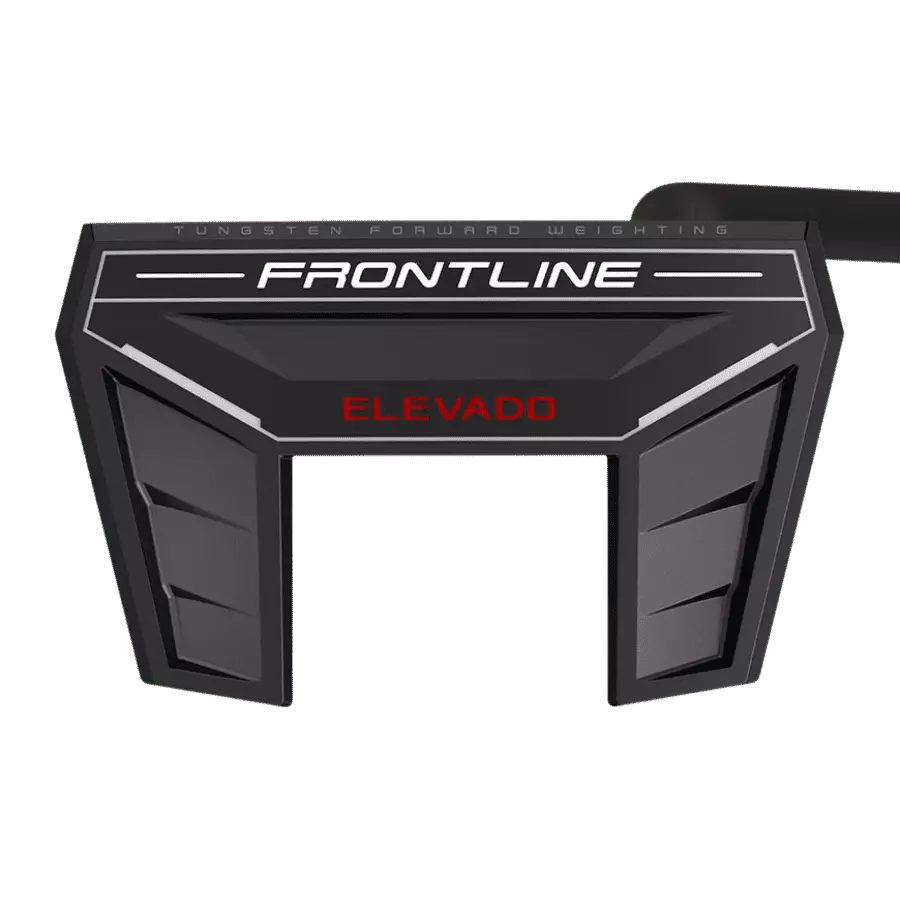 The Cleveland Frontline Elevado is a great mallet putter for those who are looking for more forgiveness. 
Slightly oversized head for easier control

Easy to align for more accurate putts

Great for Beginners and High Handicapers

Nice, soft feel

The proprietary Speed Optimized Face Technology
We earn a commission if you click this link and make a purchase at no additional cost to you.
Generally speaking, mallet putters are more forgiving than blade putters and they offer a higher moment of inertia (MOI). This means that they are less likely to twist on off-center hits, which will lead to more consistent shots.
When you are trying different putters, it is important to find one that feels comfortable in your hands. The weight and balance of the putter will play a big role in how comfortable it is to use.
Are Mallet Putters Better for Beginners?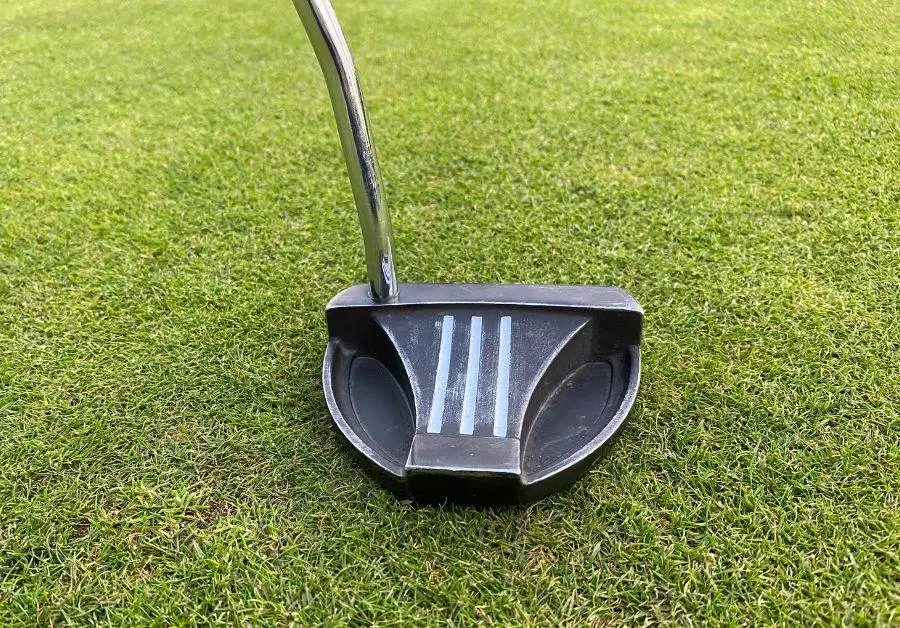 Mallet putters are great for beginners as they are easier to control than blade putters. When I first started playing golf I was using a blade putter but not for long. I quickly switched to a mallet putter as I found it much easier to keep my shots on target.
When on the course, it is important to be confident in your putter. Mallet putters are good for distance and they come in a variety of shapes and sizes. You will also find that they are more adjustable than blade putters, which is helpful if you are still working on your stroke.
Related Article: Blade vs Mallet Putter: Which One is For You?
We Recommend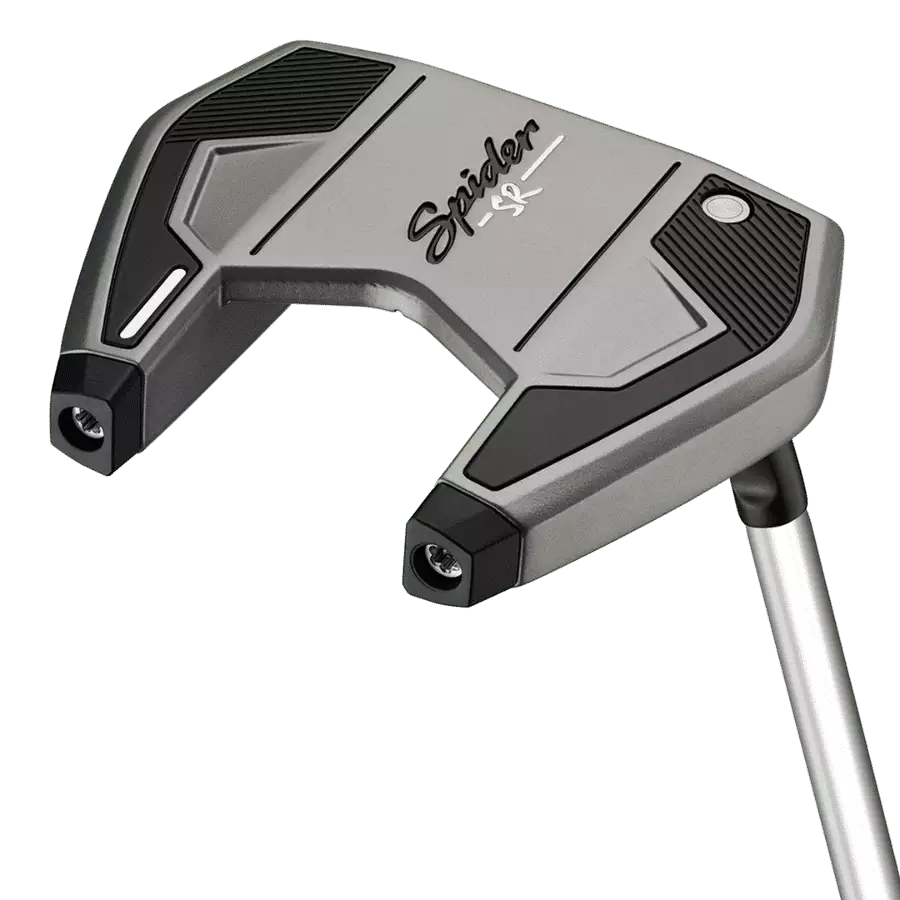 The Taylormade is a guarantee of quality, so it's no surprise that we recommend Spider SR putter
SuperStrock Grip ensures a stable and comfortbable grip
Comes with Taylormade's Pure Roll insert for better forward roll and distance control
Slightly more expensive but worth the money
Platinum, white and black looks and feels great
We earn a commission if you click this link and make a purchase at no additional cost to you.
What I like about my mallet putter is that it has alignment aids on the top of the head. This helps me to line up my shots correctly, which is important as it can be easy to mis-hit putts if your stroke is not lined up properly.
If you are a beginner, I would recommend starting with a simple design and then moving on to a more advanced model as you improve your putting skills.
Blade Putter vs Mallet Putter
If you are new to the game of golf, you may be wondering what the difference is between a blade putter and a mallet putter. Both types of putters serve the same purpose, but there are some key differences that you should be aware of.
Blade putters are the more traditional type of putter and they are ideal for players with a consistent stroke. Because of their simple design, they are more difficult to control and not as forgiving as mallet putters. Once you master your stroke, a blade putter can be a great option.
Our Favourite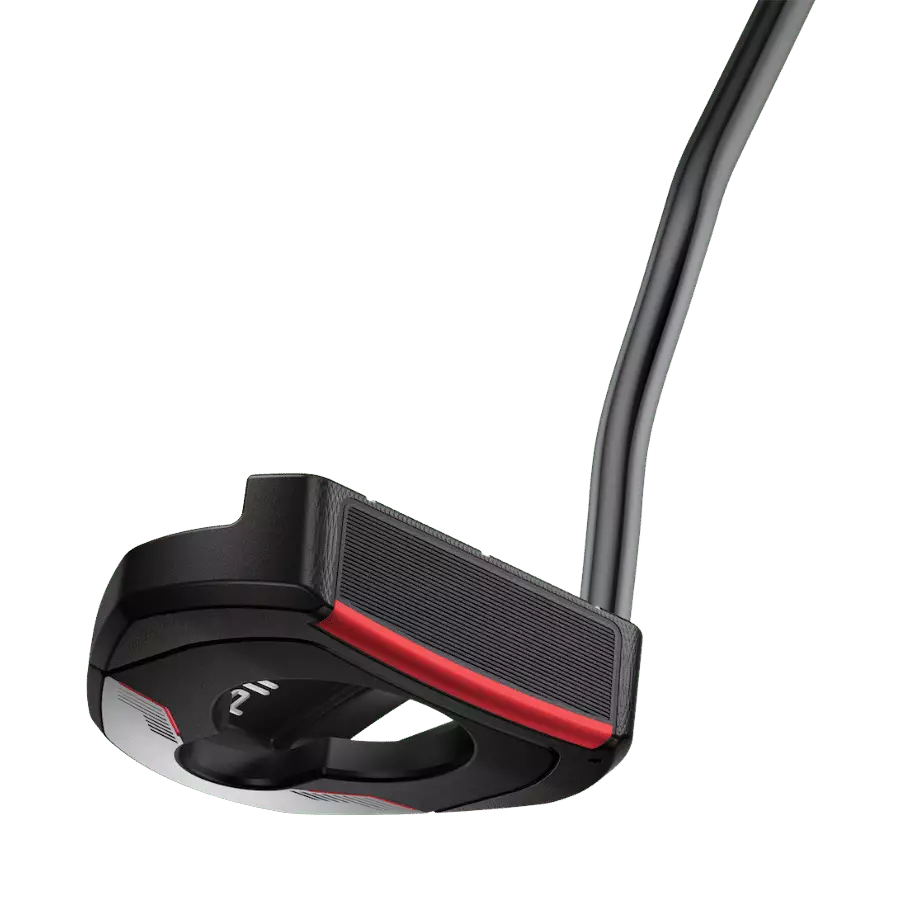 The great thing about this putter is that you can pick up the ball with ease, thanks to its unique design. This makes the Ping 2021 great for those who struggle to bend down and pick up their ball. 
One of the most popular mallet putters on the market

A responsive Dual-Durometer insert is made with a soft front layer for precise short putts

Shallower grooves across the face offer a soft feel and consistent rol

Ideal for those players with straight back and through strokes

Great feel and forgiveness
We earn a commission if you click this link and make a purchase at no additional cost to you.
Mallet putters are the newer style of putter and they offer more forgiveness than blade putters. They are a good choice for beginners as they are easier to control. As you become more skilled, you may find that a mallet putter is not the best option for you.
When choosing a putter, it is important to select one that suits your individual playing style. If you are a beginner, I would recommend using a mallet putter. As you become more experienced, you can then switch to a blade putter if you feel it will suit your game better.
Tips for Improving Your Putting with A Mallet Putter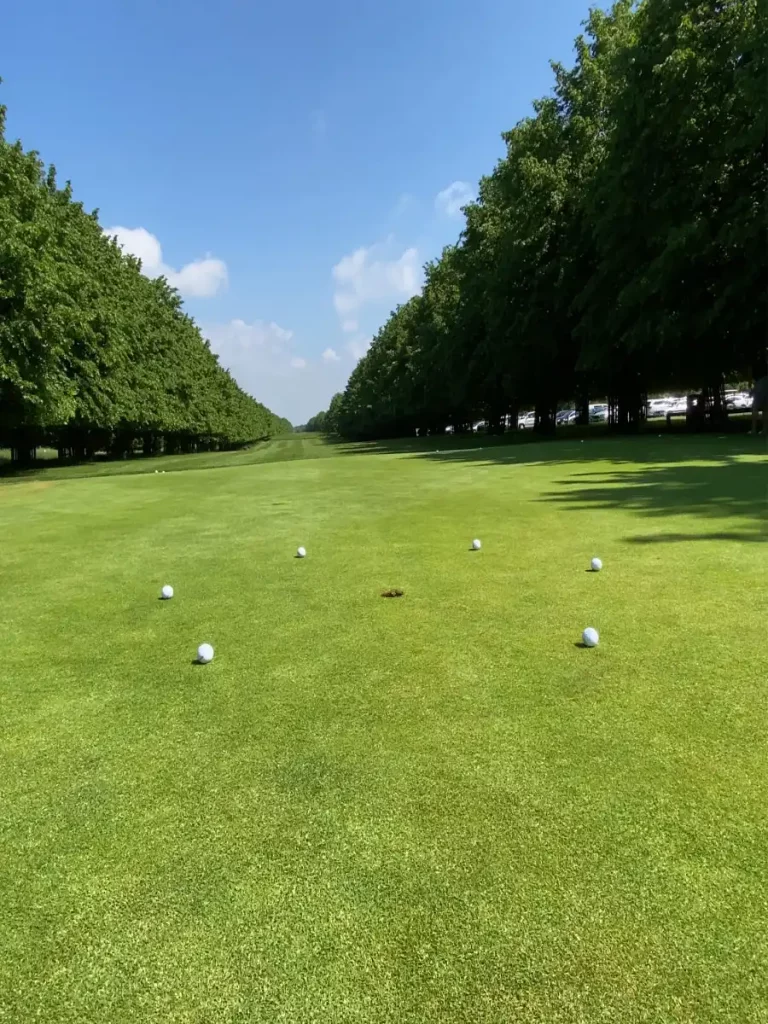 If you are using a mallet putter and struggling with your putting, there are a few tips that may help you improve your game.
Correct Grip
The first tip is to make sure that you are using the correct grip. A lot of players grip their putter too tightly, which can lead to inaccurate shots. Instead, try to grip the putter lightly and let your arms hang freely.
Putting Stroke
Another tip is to focus on your stroke and make sure that it is nice and smooth. A common mistake that players make is to start their stroke before they are ready, which can lead to a loss of control. Instead, take your time and make sure that your stroke is fluid.
Practice your Putting
Finally, it is important to practice your putting. The best way to improve your game is to spend time on the putting green. Start by working on your aim and then move on to longer putts. As you become more confident with your stroke, you will start to see your scores improve.
Get Fitted for your Putter
The Bonus tip from me is to get fitted for your putter.
Not all putters are created equal and finding one that is the right size and weight for you can make a big difference in your game.
If you are not sure what size putter you need, ask a professional at your local golf shop for help.