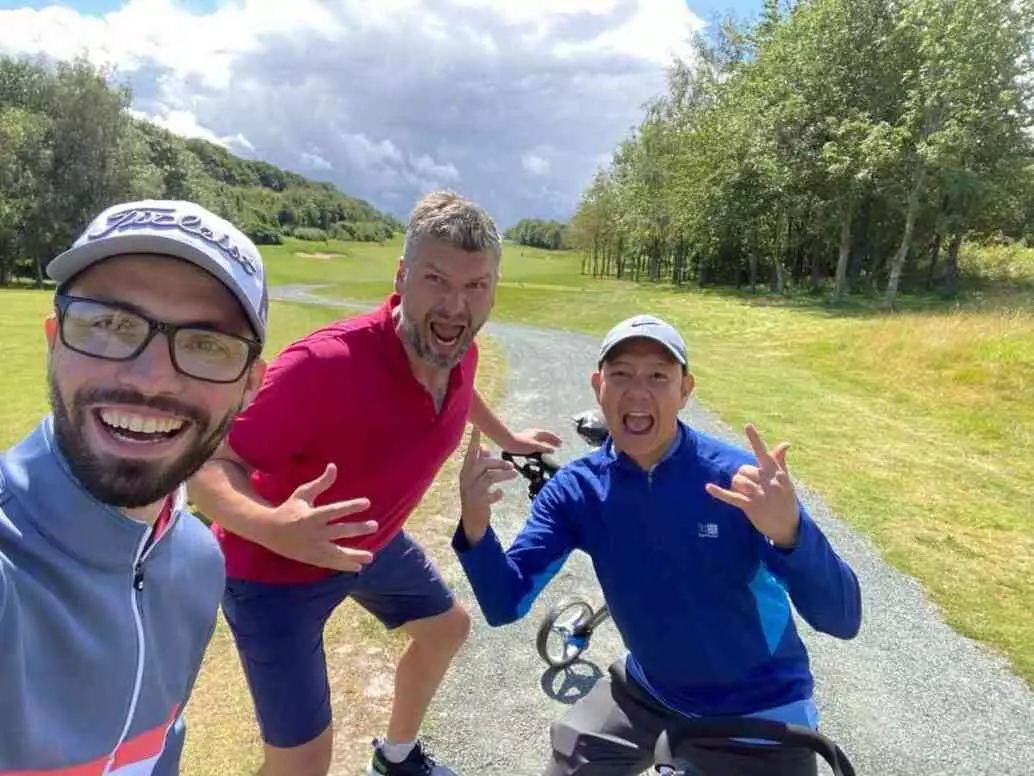 Learn about The Golf Bandit and Their Expertise in Golf
Hi! My name is Jan and I am a passionate golfer who loves to share my knowledge and expertise in the game with others.
I have been playing golf for over 10 years now and it has become an integral part of my life. In addition to spending time on the course, I also like to read up on the latest golf news, attend seminars, and conduct research on industry-related topics.
Over the years, I have honed my skills through practice and hard work and have taken part in and done well in a number of local competitions.
Blessed with modern technology and equipment, I am fortunate to have access to the many professionals around me who can provide their invaluable expertise. Taking full advantage of this opportunity, I not only test out products before recommending them but also share useful pointers on how to play a better game.
My highest priority is continuously reducing my golf handicap through diligent practice and dedication!
Through The Golf Bandit website, which I run, I aim to share my passion for golf with others by providing helpful tips, reviews on various equipment, course recommendations as well as insider information from industry experts.
Whether you are a beginner or an experienced player looking for new ideas, The Golf Bandit offers something for everyone.
Ian Hayward Head PGA Professional
Ian Hayward is an experienced golf professional and retail expert with a long history of helping customers find the perfect golf equipment to suit their individual needs.
He's played on a variety of courses across the world, from local courses in his hometown to world-renowned courses in Scotland and Ireland. Through his years of playing, he's developed an impressive level of expertise when it comes to the game.
Ian has also competed in a number of golf tournaments over the years, including several local and regional tournaments.
His experience in these events has given him valuable insight into the strategy and tactics required to be successful in competitive play.
Ian has extensive experience in the golfing industry and is an expert in club fitting, teaching, retail, and customer service. He has held positions as a Teaching Professional at some of the country's most prestigious golf clubs and has also been involved in product management for leading brands such as PING Golf.
Ian holds a degree from the University of Central Lancashire and is currently studying for his Professional Golfers' Association (PGA) qualifications to ensure he stays up-to-date with the latest technology and approaches to golf instruction.
He is committed to providing customers with top-quality service, value for money, top-notch advice on equipment selection, custom fitting, and other services that can help make their game even better.
Patrick Stephenson – Division 1 Golfer at East Carolina University
At 25 years of age, Patrick holds an MBA degree and has a background as a Division 1 golfer at East Carolina University in Greenville, North Carolina.
Opting against a professional golf career after his academic journey, hi instead dedicated himself fully to the health insurance sector while also engaging in part-time composition of golf-related content.
Patrick seizes every available opportunity to continue his involvement in golf and presently maintains an impressive +4 handicap.
With self-professed passion for golf, he possesses a comprehensive understanding of golf clubs, courses, and instructional aspects.