Playing golf during one's leisure time is both a pleasure and an indulgence, but taking out membership of a golf club is a way of life for many golfers. Whilst it can be expensive, as well as sometimes necessitating a long wait to be accepted into the fold, golf club memberships are sought after by those who truly take their sport seriously.
Joining a club has the effect of introducing the casual player into a world of exclusivity and excellence, of elevating the average golfer into membership of a sporting elite.
What's Special About Golf?
Golf is an unusual sport in that it isn't played over a specified playing area. A typical golf course comprises eighteen holes, although some other courses are half this size and can be used either for a short game or simply played twice. Most courses will include the fairway, bunkers, some rough terrain and sundry obstacles – sometimes including water.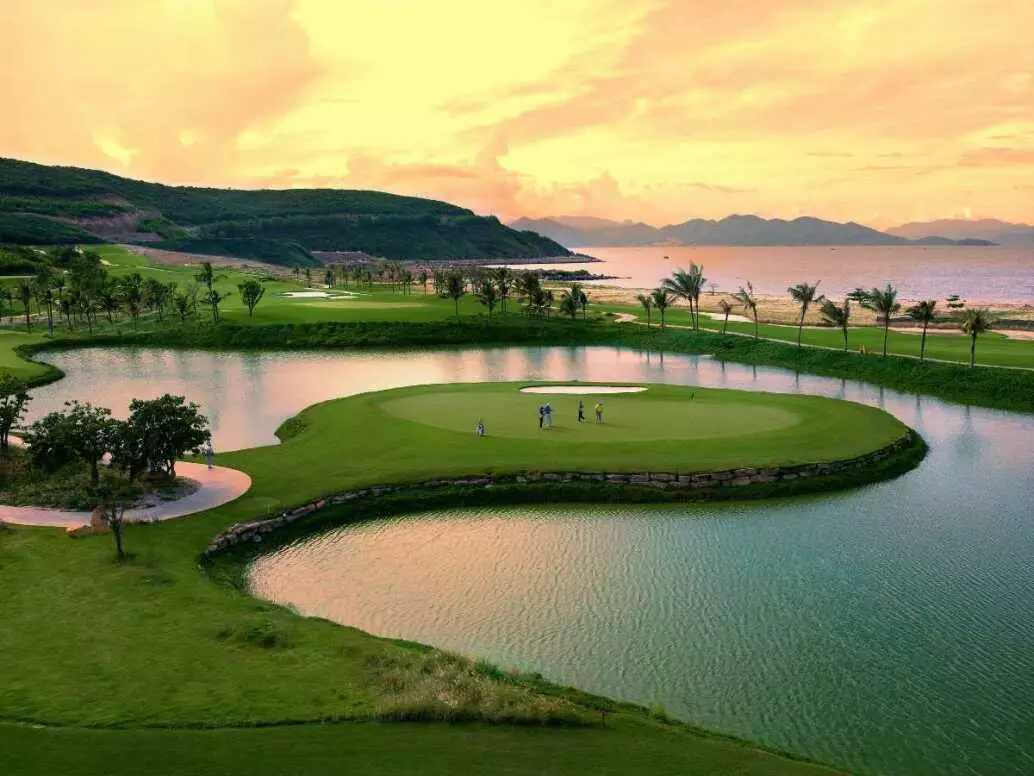 On the course golfers play rounds together, either as social events or sometimes by way of a relaxing environment at which business can be discussed or conducted. Although physical fitness bestows some advantage and is a must for serious pro golfers, many other golfers are mature in age and sometimes more relaxed about their physical condition.
Millions play golf as a pastime, enjoying the clubhouse facilities and the privileges and the status which come with membership of their home club as well perhaps as an opportunity to make new friends.
A Brief History of the Sport
Golf as we know it today originated in Scotland in the fifteenth century. The oldest major tournament is the British Open, which began in 1860 in Ayrshire and is still one of the four major tournaments.
Today top golfers also compete internationally for prize money at the US Open, the Masters and the PGA Championship.
Principles of Golf Membership
Taking out full membership of a golf club is what differentiates the committed enthusiast from other golfers. Most clubs offer members the opportunity to play potentially unlimited golf, as well as sundry other amenities and benefits.
Golf membership is by definition exclusive and can cost thousands of dollars, although there are other golf clubs with great courses which provide membership at more modest rates.
Many courses will offer discounted rates for new members, as well as other schemes through which current members can save money. Invariably the club member will have access to on-site facilities such as a restaurant or bar, at no extra cost.
At some country clubs and more elitist venues, house rules demand that members comport themselves in a particular way when on the premises, and a dress code may apply when eating or drinking.
Other clubs are more relaxed about membership rules and conduct. Different golf courses have different stipulations.
Approval for Club Membership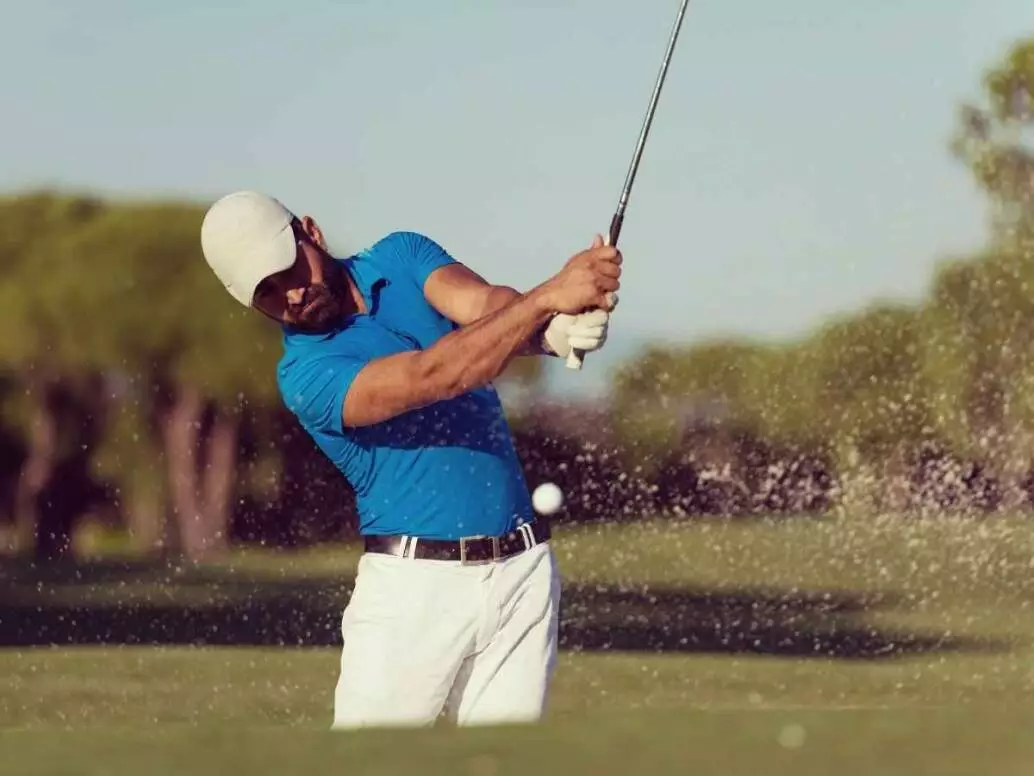 Some private courses are easier to join than others.
The more sought-after golf memberships often involve a long waiting list and a frankly haughty approach to acceptance, possibly requiring an endorsement from other members at the course.
Other clubs may be more relaxed and offer membership upon receipt of a simple application, and of course receipt of the requisite fee.
Waiting lists for golf membership at many clubs can potentially be several years long. Depending upon the golf club in question, non-members are sometimes allowed to participate by paying green fees on a per round basis.
Those holding club membership will usually have the cost of using the driving range incorporated in their membership subscription rather than having to pay green fees each and every time.
How Many Golf Clubs Are There?
There are thought to be at least 40,000 private and public courses around the world, nearly half of which are located in North America.
More golf courses are located in the United States of America than in the entirety of the European continent, in spite of the sport's Scottish origins.
The temperate climate which predominates on both continents provides ideal conditions for golf courses, although many of Europe's finest public and municipal courses are situated amidst sunnier climes in the most southerly reaches of the Iberian peninsular.
Where are the Most Famous Golf Courses?
Many of the most prestigious golf courses are those with a strong sense of history and tradition. Conversely, others are ultra-modern with all the latest provisions and mod-cons. It is largely a matter of what you fancy. A disproportionately large number of them are located in close proximity to the sea.
Possibly the greatest of them all is the Augusta National in Georgia, which has been used for the annual US Masters tournament since 1934, although one club which comes close to competing is Pine Valley in New Jersey. In Scotland, the home of golf, there are, amongst others, St. Andrews, Muirfield and Royal Dornoch.
The Algarve in Portugal boasts some really great public courses, whilst outside of Europe and America there many excellent golf clubs in Australia as well as an increasing number around East Asia.
20 Great Golf Courses
Here is a list of some of the most sought-after golf membership venues around the world. There are others, of course, and this list is by no means exhaustive:
Augusta National 
Georgia, USA. Home of the US Masters. A long-established golf course with an interesting blend of designs by such great names as Alister Mackenzie, Jack Nicklaus and Perry Maxwell.
Pine Valley
New Jersey, USA. Ranked No.1 golf course in the world by Golf Magazine over several years. Pine Valley is a private course, with non-members able to play by invitation only.
Cypress Point Club 
California, USA. A country club which emphasizes its traditional architecture over adding new tees, Cypress Point describes itself as "semi-private".
Muirfield
East Lothian, Scotland. A traditional, no-nonsense golf course featuring visible and well-defined shots. For many golfers the best course amongst some very stiff competition in the home of golf.
Royal County Down
Co. Down, Northern Ireland. With the glorious Mountains of Mourne providing the backdrop, this must surely be one of the most beautiful places to spend tee time.
Whilst not a new club, the Royal County Down has undergone some recent changes pioneered by Richard Steel which have catapulted it to the very pinnacle of the golfing hierarchy.
Tara Iti – Mangawhai, New Zealand.
One of several courses designed by American golf architect Tom Doak, the Tara Iti golf course is a determinedly private club in a country in the which the public golf course tends to predominate.
Royal Melbourne
Melbourne, Australia. Describing itself as "the pinnacle of golf in Australia", the Royal Melbourne is a 36-hole club with a capacity for up to 15,000 spectators.
Royal Dornoch
Sutherland, Scotland. The legend that is Tom Watson described this natural links venue as the most fun golf course he has ever played at, having enjoyed his playing experience from the very first tee.
South Cape Owners Club
Namhae Island, South Korea. One of the new, upcoming golf clubs, what is possibly Asia's finest course boasts a disarming array of innovative design features. South Cape is becoming increasingly popular with aficionados of the golf game the world over.
Trump Turnberry – Ayrshire, Scotland.
Before Donald Trump was US President, he was perhaps best known for his ownership of sundry high-end golf clubs around various locations. Thus it was that this famed links course, ravaged by bombing during the Second World War, has been restored to even greater things under his stewardship.
Morfontaine
France. Located just north of Paris, if this 1927 golf club has a London "feel" to it that could be down to the fact that it was designed by a British architect by the name of Tom Simpson.
Pebble Beach
San Francisco, USA. Self-described as the number one public course in the United States, the Pebble Beach resorts boast over one hundred years of golfing history including tournaments, recreation and first class hospitality.
Pinehurst
North Carolina, USA. Celebrated as one of America's greatest courses, Pinehurst has hosted more single golf championships than any other club in the country.
Sunningdale – Berkshire, England.
A quintessentially English Home Counties golf club, Sunningdale boasts two courses – Old and New. Play is punctiliously organized and guests report to the Pro Shop in anticipation of meeting pre-arranged tee times.
A highly regarded venue which has hosted the Walker Cup, the European Open and the Senior Open.
Bandon Dunes – Oregon, USA.
"True to the spirit of Scotland's ancient links" despite being situated in the United States. Six distinct links courses built upon sand dunes beside the Pacific coast.
Royal Birkdale
Southport, England. Located on England's North West coast, Royal Birkdale has hosted more international and club championship golf than any other course in the world. Green fees serve to maintain exclusivity whilst still allowing amateurs and professionals to play the same venue.
St. George's Golf and Country Club
Ontario, Canada. Designed by top Canadian ex-golfer Stanley Thompson and restored by American architect Tom Doak, St. George's is the home of the Canadian Open in 2022 and is consistently rated amongst the world's best golf and country clubs.
Kawana Hotel Golf Course
Shizuoka, Japan. Celebrated for its beauty this seaside resort, dubbed "the Pebble Beach of Japan", appeals both to golfers and non-players alike. Kawana Hotel boasts two courses, offering something for both pro golfers and casual players.
New South Wales Golf Club
Sydney, Australia. Described by Arnold Palmer, one of the all-time golfing greats, as "one of the greatest golf courses I've seen", this Par-72 private golf club overlooking Botany Bay combines traditional architecture, stunning views and great golfing facilities to provide the ultimate playing experience.
Casa de Campo
La Romana, Dominican Republic. "I created eleven holes and God created seven," eulogizes designer Pete Dye. A private gated golfing community in the glorious Caribbean providing an exclusive setting for celebrities and serious golfers the world over.
Famous Celebrity Golfers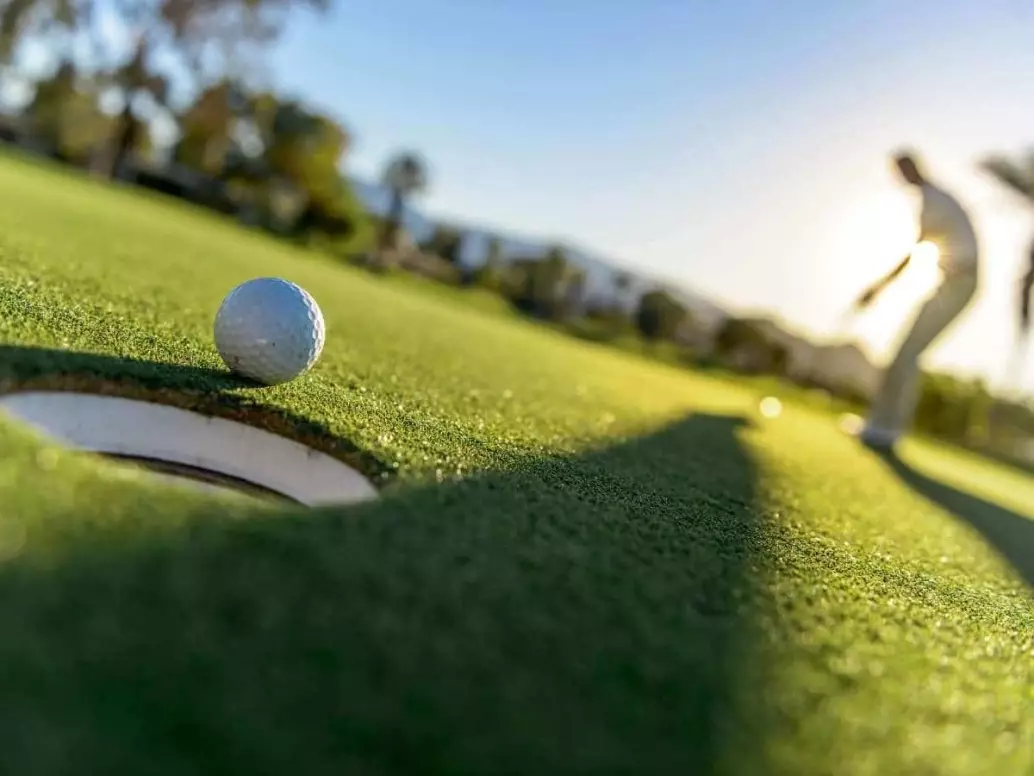 Politicians, film stars, shock rockers and people more noted for their prowess in other sports are nonetheless frequently to be seen at the driving range, working on improving their golf handicap or just spending valuable leisure time away from the drudgery and grind of their exceedingly uninteresting day jobs.
Donald Trump's passion for golf has never been a particularly well-kept secret, but "The Donald" was by no means the first US president to yearn for time at the range away from the Oval Office. His predecessor Barack Obama was himself a noted enthusiast, as was Dwight Eisenhower.
Billion dollar baby Alice Cooper claims to be something of an addict to the sport, more so now that he has left behind his similar fondness for alcoholic beverages. Singer Justin Timberlake even bought his own golf course to prevent the land from being developed into a housing estate.
Rafa Nadal craves the opportunity to slip away from the tennis courts from time to time and play rounds at his local home course. And former world champion pugilist Sugar Ray Leonard certainly packs a punch out on the fairway.
Actors Sean Connery and Bill Murray were other notable celebrity golf players.
Are Golf Club Memberships Worth It?
Of course, there is always a downside, and when it comes to golf membership that downside is inevitably the cost. Whilst membership of some clubs can be reasonably priced, at some of the more prestigious courses golf club membership can run into several thousands of dollars – and that is each and every year.
Undoubtedly there are perks and privileges to be had from golf membership, such as unlimited golf and food and drinks at exclusive bars. But quite often there is clearly a snob value involved too, with members paying simply for bragging rights and to be part of something elite.
Are golf memberships worth it? At the end of the day, that rather depends on how much money you have and how much of it you are prepared to part with in order to belong to that exclusive club, with whatever trimmings arrive in its wake.