With Christmas knocking on the door, you've probably started thinking about what you're going to get for your loved ones.
If one of them is a golf aficionado, you may be wondering what the best golf gift ideas are. Don't worry; we've got you covered!
Read on to find out more about some of the best ideas for gifts to get for someone who loves golf. No matter what type of golf gift you're looking for, chances are you'll find it on our list!
15 Amazing Ideas for Golf Gifts
Here are some great ideas for golf gifts that will have your loved one absolutely beaming. From balls to bags to electronics and much more, you'll definitely find a gift that's right for your loved one in the list below.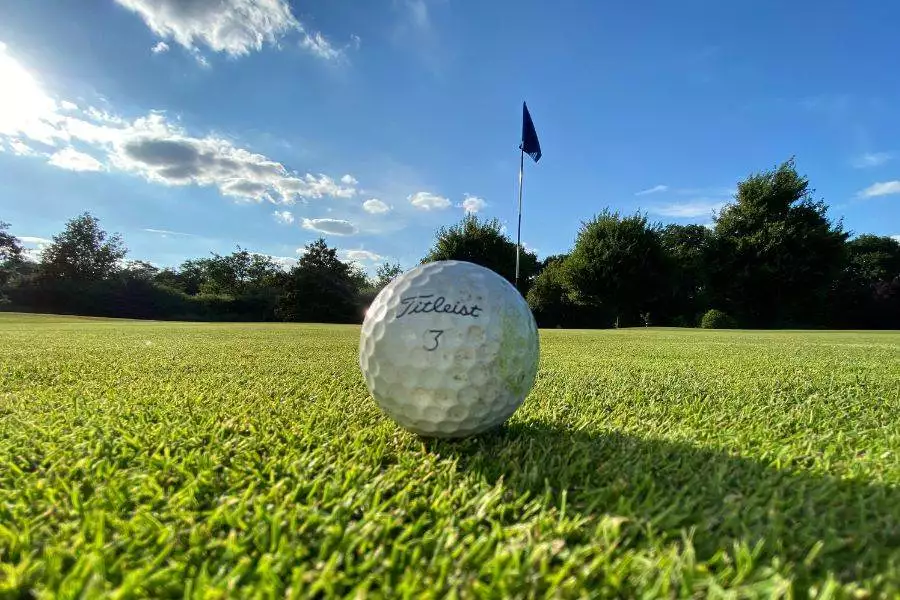 You can't play golf without balls, and what better way to put a smile on your golf-loving loved one's face than gifting them with the best golf balls that the market has to offer?
The Titleist Pro V1x golf balls will give the person you're gifting them to an edge on the course with their premium material and excellent performance.
However, they're a bit on the expensive side, so you should expect to shell out a good amount of money if you're going to buy them.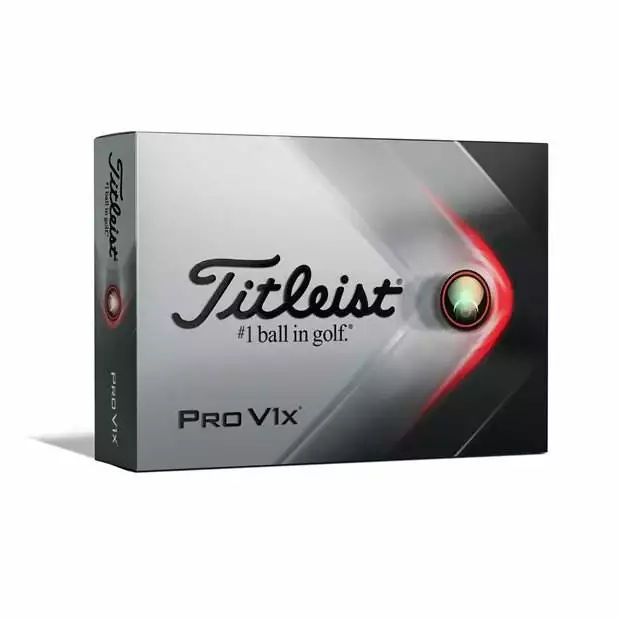 Precisely Engineered to Provide Total Performance for Every Player
Unmatched quality and consistency on every shot

Features longer distance, high trajectory

Low long game spin

Increased Drop-and-Stop™ greenside control and softer feel.
We earn a commission if you click this link and make a purchase at no additional cost to you.
This versatile gift will appeal to those who are into golf as well as basketball fans and sneakerheads.
The golf version of the classic Air Jordan XII Lows is truly a beauty and is sure to have all eyes on the person you buy it for when they're hitting the links with these shoes on.
These shoes aren't only top-notch in terms of their aesthetic, but they're also extremely comfortable, thanks to their premium collar lining and the full-length Zoom Air insole they're equipped with.
Additionally, these shoes have a waterproof design, which will make them withstand the elements and be a staple in your loved one's golf trips for a long time to come.
They can also be worn off the course thanks to the fact that they have removable cleats.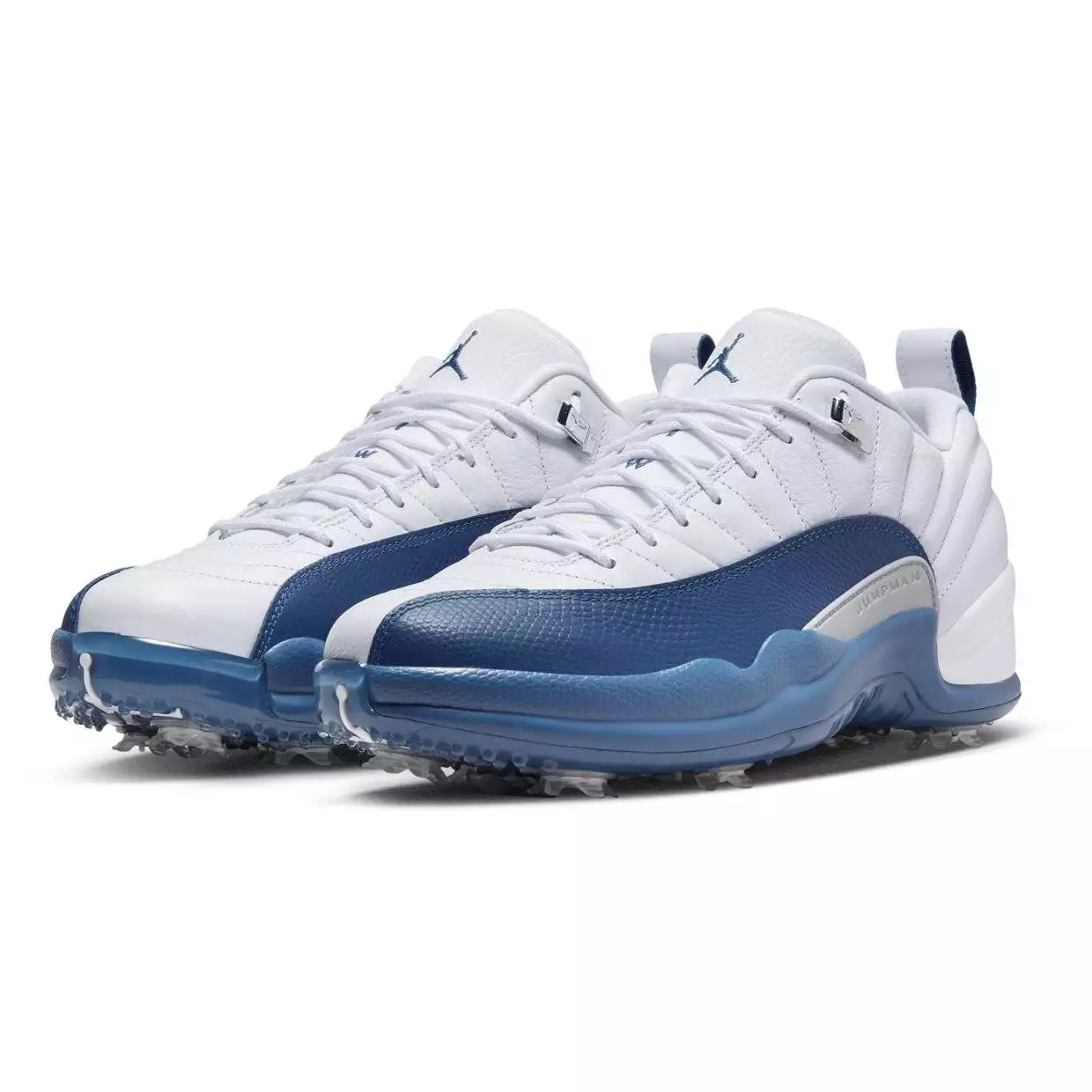 Jordan Retro XII Golf Shoe is a game-winning classic from the mid-'90s, returning as a golf shoe.
The full-length Zoom Air unit is springy

Carbon fiber heel clip helps increase stability and energy return

Spiked outsole offers incredible grip

The upper is constructed with leather, a quilted-like finish, and rising sun-inspired stitch lines.
We earn a commission if you click this link and make a purchase at no additional cost to you.
There's nothing quite like a refreshing drink with a couple of ice cubes in it. On second thought, there is! What about having an ice golf ball in your golf aficionado friend's drink?!
This gift will provide its recipient with a pair of golf ball ice molds, as well as a cocktail recipe Ebook to boot.
If you're looking for a quirky gift to make your loved one's day, this ice ball mold from CUZZINA is definitely a great option!
Round Ice Cube Mold Makes 2.5 Inch Large Ice Balls, Whiskey Ice Ball Maker Mold, Ball Ice Cube Tray Set of 2
Molds sit in an attractive box

Ideal gift for friends, family or co-workers

Perfect Christmas stocking stuffer or housewarming gift

Cocktail recipe ebook included
We earn a commission if you click this link and make a purchase at no additional cost to you.
Another great idea for a golf gift is the JBL Clip 3 Bluetooth Speaker. This speaker will add a musical element to its recipient's golf trips with its high-quality sound and excellent volume range for its size.
This speaker is also extremely convenient and functional. It's very small, so carrying it around won't be a hassle. Additionally, it has excellent battery life, with up to 10 hours of playtime before it runs out of juice.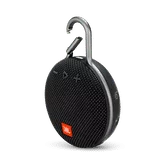 Like no other, the JBL Clip 3 is a unique ultra-portable, ultra-rugged and waterproof Bluetooth speaker that is small in size but with surprisingly big sound.
Wirelessly stream high-quality sound from your smartphone or tablet

Built-in rechargeable Li-ion battery supports up to 10 hours of playtime

No more worrying about rain or spills; you can even immerse it in water

The fully integrated metal carabiner protects the speaker from damage and lets you easily hook it to a backpack or belt loop
We earn a commission if you click this link and make a purchase at no additional cost to you.
Add to that the metal clip that allows you to hang the speaker from your golf bag or your belt loop, and you've got the perfect speaker for golfing.
To put the icing on the cake, the JBL Clip 3 is also waterproof and has a rubber exterior that allows it to hold up against any mishaps that may happen on the course.
Do you have a friend who simply can't get enough golf in their life? If that friend is a gamer, then buying them the all-new PGA Tour 2K23 game for their Playstation or Xbox is sure to be a great decision.
Hit the links with more swagger in PGA TOUR 2K23.
Featuring playable male and female pros, including Tiger Woods,

New licensed courses, more control options

An authentic PGA TOUR MyCAREER

Course Designer, and new MyPLAYER Archetypes and Skills
We earn a commission if you click this link and make a purchase at no additional cost to you.
This game will allow them to hit the virtual links at the highest level, competing on the PGA Tour and blazing their path to the FedEx Cup Championship.
This is only one of the many immersive modes that the game has to offer.
If your loved one has an unquenchable thirst for everything golf but isn't much of a gamer, then this book by Tiger Woods is an excellent gift idea.
In How I Play Golf, the legendary Tiger Woods discusses the factors that have helped him take his talent to its fullest potential.
A unique insight into how one of sport's few geniuses summons up his magic (THE INDEPENDENT)
Offers a lavishly illustrated instructional book with four-colour photography

Original artwork, unique sequential shots of Tiger in action

Easy to follow diagrams for golfers of all abilities

Physical and psychological practices that Tiger uses daily to keep his game at the top
We earn a commission if you click this link and make a purchase at no additional cost to you.
This book will give the reader valuable insights into how the winner of 15 major pro golf championships trains. As well as how he prepares himself mentally for the game.
As we enter the colder months of the year, your golfing friend will probably find themselves in need of something to keep them comfortable and warm while they're on the course.
This is where the Adidas Frostguard Full-Zip Padded Jacket comes in. This down-insulated, full-collar jacket will keep whoever's wearing it nice and cozy as they enjoy their favorite pass time.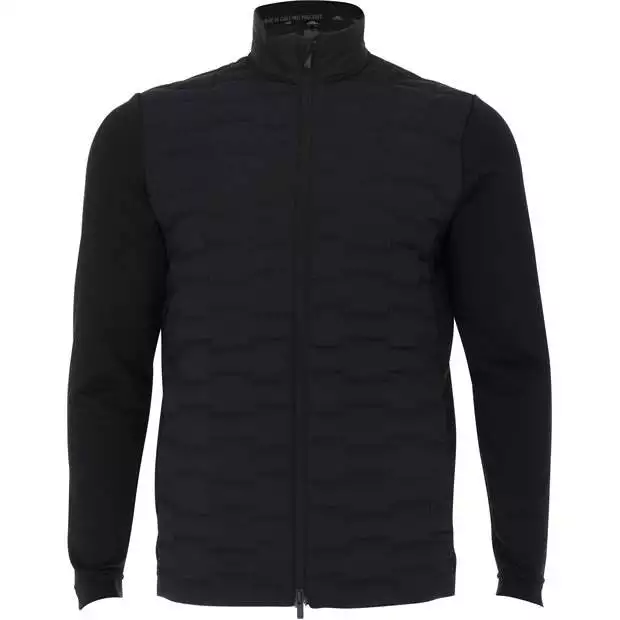 The Adidas FrostGuard Insulated jacket features Cold RDY fabric, which is engineered to lock in heat and let moisture out, so you can stay warm, feel relaxed and sink that putt.
The quilted front and back is insulated with duck down filling and feathers for additional warmth

The jacket is also water repellent to provide rain protection

It is equipped with pockets so you can bring along golf accessories and daily essentials as needed
We earn a commission if you click this link and make a purchase at no additional cost to you.
Not only that, but it'll also do so while maintaining freedom of motion. Thanks to the stretchy material it's crafted from, this jacket from Adidas doesn't compromise performance for warmth.
To put the icing on the cake, this jacket from Adidas is part of the company's initiative to reduce plastic waste. In turn, it's completely made out of recycled materials.
This idea for a golf gift is another great one considering that the chilly weather of the winter is fast approaching.
The Adidas Golf Pompom Beanie will shelter your loved one's head and ears from the cold, sweeping wind that tends to be in open-space golf courses. This will allow them to take their swings without worrying about shivers throwing them off their aim.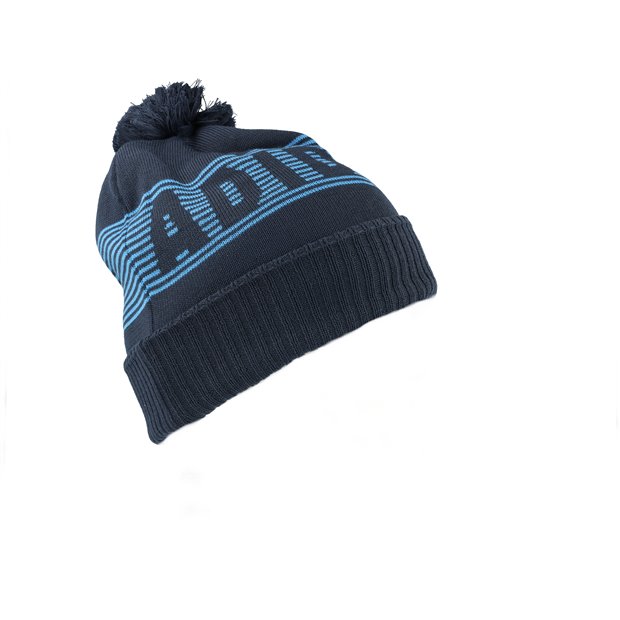 A POMPOM BEANIE FOR CHILLY DAYS, MADE WITH RECYCLED MATERIALS.
This Adidas beanie is made with a soft knit and COLD.RDY to keep you cozy during cool conditions on the course

Whether you're swinging away on a cold day or hanging out outside the clubhouse, the golf signoff above the brim shows your love for the sport.

Made with 100% recycled materials, this product represents just one of our solutions to help end plastic waste
We earn a commission if you click this link and make a purchase at no additional cost to you.
To top things off, this beanie is made of 100% recycled materials, making it an environmentally conscious gift.
With its great combination of comfort, performance, and aesthetic, this long-sleeve quarter-zip pullover from Paragon is an excellent gift idea for golf-loving ladies.
This pullover offers unparalleled comfort on the course thanks to its top-notch moisture management technology. It's crafted from a lightweight fabric that'll keep you cool and dry as you take your swings.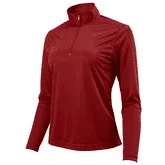 Providing the lightest of warmth, our zip pullover is made from performance polyester and tailor fit to layer easily under a shell.
Paragon Plus Moisture Management

Anti-Microbial Finish

UPF30+ Sun Protection

SRT - Snag Resistant Technology

Tagless Label
We earn a commission if you click this link and make a purchase at no additional cost to you.
Additionally, this pullover features Paragon's industry-leading anti-snag technology, making it a durable item that'll remain in your loved one's go-to arsenal of golf apparel for years to come.
Not only that, but this pullover also has an anti-microbial finish, as well as UPF30+ sun protection, both of which will help keep your loved one safe and healthy.
If you really want to pull out all the stops in your golf gift, look no further than the Garmin Approach S62 Premium GPS Watch. This smartwatch is simply a golfer's dream!
It comes equipped with plenty of advanced features, such as a virtual caddie, which recommends the optimum club type to use depending on the distance of the swing you're attempting. Not to mention the instant stat performance tracker and mapping of the course.
We earn a commission if you click this link and make a purchase at no additional cost to you.
This watch also boasts amazing battery life, with up to 20 hours of continuous use.
Additionally, this watch comes as part of a gift bundle, which also includes a tempered glass screen protector as well as charging adapters for your home and car.
If you have a friend or loved one that's just getting into golf, these sand wedge sets from Mile High Life would make a great gift. They're a great way to encourage your loved one to pursue golf without spending too much.
This affordable set of sand wedges offers a wide range of sizes for all situations. The wedges are also made from high-quality materials that you wouldn't expect to find in a product at this price point. 
Whether you are a beginner or a seasoned golfer, it is easier to focus and practice on the same shot around the green, while letting various wedges in your bag do the work for you.
Simple Short Game Approach

Affordable Wedge Set

High polish finish and classic blade shape with forged premium iron set materials

Full Spectrum Lofts: Selection from 50, 52, 54, 56, 58, 60 loft with 10-degree bounce
We earn a commission if you click this link and make a purchase at no additional cost to you.
You may be asking yourself, why would you buy an electronic hand warmer when putting your hands in your pockets will do the same job?
Once you hear the rave reviews you'll get from the person you buy the OCOOPA rechargeable hand warmer for, you'll know the answer to that question.
Heat Therapy Great for Raynauds Sufferers Pain Relief, Best Tech Gifts
Made of high-tech aircraft-grade aluminium and ABS material

The optimized and upgraded Circuit ensures its long lifetime, providing protection against over discharging, over charging, overheat, and short circuit

Fast heating & 3 levels - press the switch and instantly release the warmth for you

Large battery capacity - 5200 mAh lithium rechargeable battery with USB-C charging port ensures a long using time
We earn a commission if you click this link and make a purchase at no additional cost to you.
This device is a must-have for those golfing in chilly weather. It actively heats up their hands and allows them to confidently take their swings without having to worry about not being able to feel their hands.
All they'll have to do is slip this compact device in their pocket and choose one of the three heating levels this hand warmer has to offer.
You know what they say, practice makes perfect. When you gift this golf putting mat to your friend, they'll be able to practice their putting virtually anywhere. All they'll have to do is lay down the mat, take out their putter, and they're good to go.
One nifty feature that this putting mat has is that when you successfully hole a putt, the ball rolls down back to you thanks to the wooden runner it's equipped with.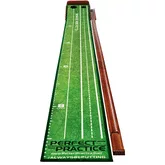 The Fastest Way to Lower Your Scores.
Integrated Auto Ball return helps speed things up. It sends your putts back to you quickly -- make or miss-- so you can putt again.

Train Track Alignment that helps you improve your stroke and your alignment.

You'll never get bored with our two hole sizes: regulation and reduced

The Perfect Putting Mat is lightweight and breaks down quickly so you can lower your scores from anywhere
We earn a commission if you click this link and make a purchase at no additional cost to you.
There are only two downsides to this putting mat. The first one is that it can take up a lot of space when laid down, so there needs to be an adequate flat floor area to lay it on. The other is that if your loved one has this putting mat in their office, they might not get any work done!
Let's face it; golf requires a lot of equipment. So, your loved one is going to need a trusty bag to carry all of it. This is why they'll absolutely love the Titleist Players 4 StaDry Stand Bag.
Thanks to its sturdy waterproof design, this bag is more than capable of withstanding pretty much anything thrown its way. It features seam-sealed zippers at every pocket, fully sheltering everything packed inside it from the rain or any other water hazard.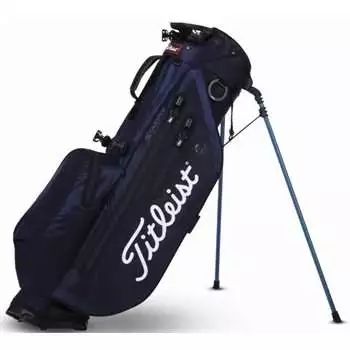 Players 4 StaDry stand bags contain dual-density foam for long-lasting comfort. As well as lightweight legs and hinged bottom for best-in-class stability
StaDry waterproof construction with seam-sealed zippers

Lightweight legs and hinged bottom for best-in-class stability

Self-balancing, convertible strap system

Dual-density foam for long-lasting comfort
We earn a commission if you click this link and make a purchase at no additional cost to you.
It also comes with a four-way divider for your clubs, as well as seven pockets for you to carry all your equipment in. From balls and clothing to rangefinders, this bag has a place for pretty much anything.
Do you know what's even better? This bag from Titleist weighs in at only 4 pounds, making it an ideal choice for those who prefer to travel across the course on foot as opposed to in a golf cart.
If you're looking to infuse some style into your loved one's winter golf collection, look no further than this Texture-Print Crew Sweatshirt from Adidas.
This sweatshirt's colors and design are surely going to turn some heads when your loved one hits the links. It'll also keep them warm and cozy thanks to the soft inner fleece lining.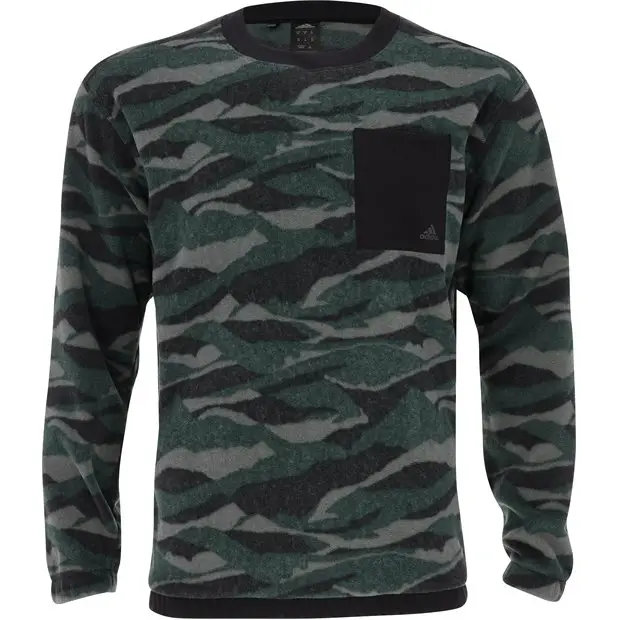 The soft fleece adds warmth for chilly mornings and cool afternoons on the course with style that carries you through to post-game social hour.
Regular Fit

Crewneck

100% recycled polyester polar fleece

Lightweight fabric

Patch pocket on chest

Elastic cuffs and hem
We earn a commission if you click this link and make a purchase at no additional cost to you.
Additionally, this sweatshirt features a water-repellent coating that will keep the person wearing it nice and dry in light rain.
Finally, this product is another one that will make for an environmentally conscious choice since it's fully crafted from recycled materials.
Conclusion
If you're wondering what the best golf gift for your loved one would be, there are many excellent options for you to choose from. All of those options are bound to put a smile on the recipient's face and certainly make their day.
Whether it's a brand new set of premium golf balls, a golf-specialized smartwatch, or a new pair of golf shoes, you'll surely find an excellent golf gift for your golf-loving loved one in this guide.
This guide also has gifts that are suitable for a wide range of budgets. However much you want to spend, there's a gift here for you.
So, what are you waiting for? Choose your gift and order it now!