Titleist has the number one ball in golf… but what about drivers? 
Are they the best in golf too? If not number one, we definitely think in the top three for a variety of reasons. 
In this Titleist TSR driver review you'll learn why they're one of the best drivers in 2023. Whether you're a PGA Tour pro or a 25 handicap, there is an option for you to start hitting it longer and straighter than ever. 
Titleist TSR Driver Price and Specs
The TSR drivers are an upgrade from the previous TSi series and are longer, faster, and straighter due to the new design. These new Titleist drivers are available in different lofts from 8 to 12 degrees depending on which clubhead you choose. 
The TSR drivers come in a variety of shafts which makes it easy for golfers to get the right weight and trajectory. Some of the stock shafts include:
HZRDUS Red CB: This is a lightweight shaft with a mid-high launch.
Tensei AV Blue (with Xlink tech): This shaft is offered in 55, 65, or 75 gram shafts from regular all the way to Tour X-stiff flex options. It's a mid-launch shaft and heavier which requires faster than average swing speeds. 
HZRDUS Black 4G: This is a low-mid launch shaft that is offered in 60, 70, or 80 grams. Like the previous shaft, make sure you have a faster swing speed.
Tensei 1K Black: This is the heaviest and lowest launching shaft that is only meant for the best of the best golfers. Don't get near this shaft unless you swing 107 mph or more with a driver. 
Additionally, Titleist offers premium driver shafts from Graphite Design for an upgraded cost. All clubs come with a Golf Pride Tour Velvet 360 flat cap grip or the Golf Pride Z-grip for an extra fee. 
The new Titleist TSR drivers are all $599, regardless of which model you choose. They also have upgraded shafts but those are an additional $200-$300 depending on the shaft. 
Titleist TSR Driver Review  
Looks and Feel
Titleist has been making great clubs for years and these TSR drivers are no different – they look amazing. There are no gimmicks here, just a great shape with the all black design in all four club heads. Three of the four heads are 460 cc while one is slightly smaller and geared toward more advanced players. 
Performance
There's a reason guys like Jordan Speith, Justin Thomas and countless other Tour pros trust these drivers – they're consistent! The performance of these clubs is impressive and I love the sound as well. 
Depending on the head and shaft combo, it's easy to find the right trajectory and spin rates. Regardless of which you choose, these drivers are long, forgiving, and aerodynamic design helps increase ball speeds. 
Technology and Features
There are a lot of differences in each head in terms of weight and spin, but there are a lot of similarities in terms of technology. Specifically, the speed ring variable face technology.
"​​Using a conical Variable Face Thickness, Titleist engineers are able to focus the maximum CT/COR relationship into one central point of pure speed. This means the sweet spot is now even sweeter."
One reason these drivers are so forgiving is because of the new face design. 
"This new construction approach builds the face inward, layer by layer, to create nearly constant CT across the entire hitting surface. In other words, it produces amazing forgiveness and ball speed from every strike anywhere on the face, whether pure or mis-hit."
Lastly, what's great about each model is the SureFit adjustability. This makes it easy to adjust the loft and lie angles to match your ideal shot shape and trajectory. Titleist offers this in their drivers, woods, and hybrids for maximum long game adjustability. 
Lineup
One thing that separates Titleist from a lot of other brands is the huge selection of clubheads. 
There are four driver heads in the TSR series which make it easy to find one that is suited perfectly for your swing. The TSR1-3 are all 460 cc while the TS4 is slightly smaller. 
Let's review the new lineup… 
Titleist TSR1
The TSR1 is the easiest to hit driver and made for players with slower swing speeds who want more distance. This driver is very forgiving and makes it easy to swing faster thanks to its ultra lightweight design. 
---
According to Titleist, "Every unnecessary gram, from head to grip, has been eliminated from the design of TSR1. It is strategically engineered to be as light as possible while still providing maximum launch and distance dynamics."
---
There is only one shaft with this model to keep with the lightweight design – the MCA MMT Speedmesh. Depending on flex it only weighs 41–48 grams which pairs perfectly with the lighter clubhead. 
Titleist TSR2 
The TSR2 drivers aren't as lightweight and built more for the everyday golfer with a moderate swing speed. It's much more forgiving than the TSR3 or TSR4 and the refined shape should inspire tons of confidence. 
Titleist TSR3
The TSR3 is the most adjustable and forgiving of the four new Titleist drivers. 
Not only does it have a SureFit adjustable hosel but performance tuned adjustability with the CG track system. This makes it easy to slide the back to the toe or heel to adjust your shot shape. If you want to hit a fade, add more weight on the toe and vice versa for a draw. 
Titleist TSR4 
The TSR4 driver is different from the other three as it's a smaller head size at only 430 cc. While there is no sliding weight track, you can adjust the spin with front and back weighting options. 
This is a player's preferred size that makes it easier to work the golf ball and shape shots in either direction. But it's not as forgiving so make sure you have the consistency for this model. 
The smaller design will help minimize spin for more distance and greater consistency at higher speeds. 
Pros & Cons
Pros
Amazing stock shafts.
Great upgrade from the TSi series. 
Four different heads to fit all types of golfers. 
Tons of adjustability including a sliding weight track in the TSR3. 
Cons
Not the cheapest golf clubs. 
Titleist hasn't made the switch to carbon yet so they might not be as forgiving as Callaway or TaylorMade. 
Alternate Driver Options
If you want to look at a few other driver options, here are some of our top recommendations.
TaylorMade Stealth 2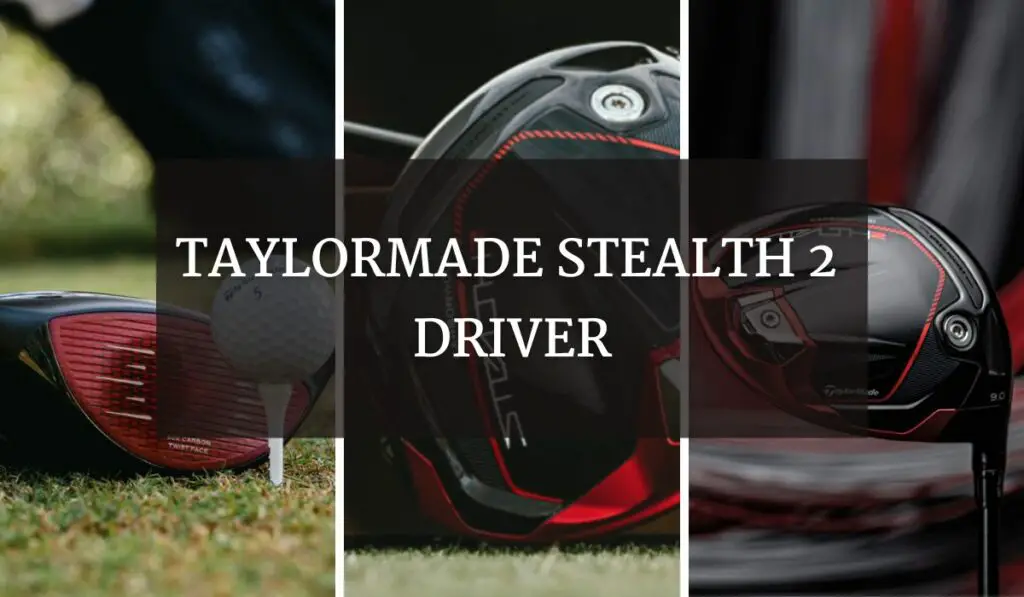 A big difference between the Titleist and TaylorMade drivers is the type of material used. Titleist is still using titanium while TaylorMade started using carbon in 2022 with the Stealth. 
Now the Stealth 2 uses even more carbon which makes it lighter and able to distribute the weight of the club differently. Ultimately, some golfers will find the TaylorMade Stealth 2 to be more forgiving and better on mishits. 
There are three different versions to choose from including a draw biased design. They're about the same price and all are 460 cc. 
Click here to read our full review. 
Callaway Paradym Drivers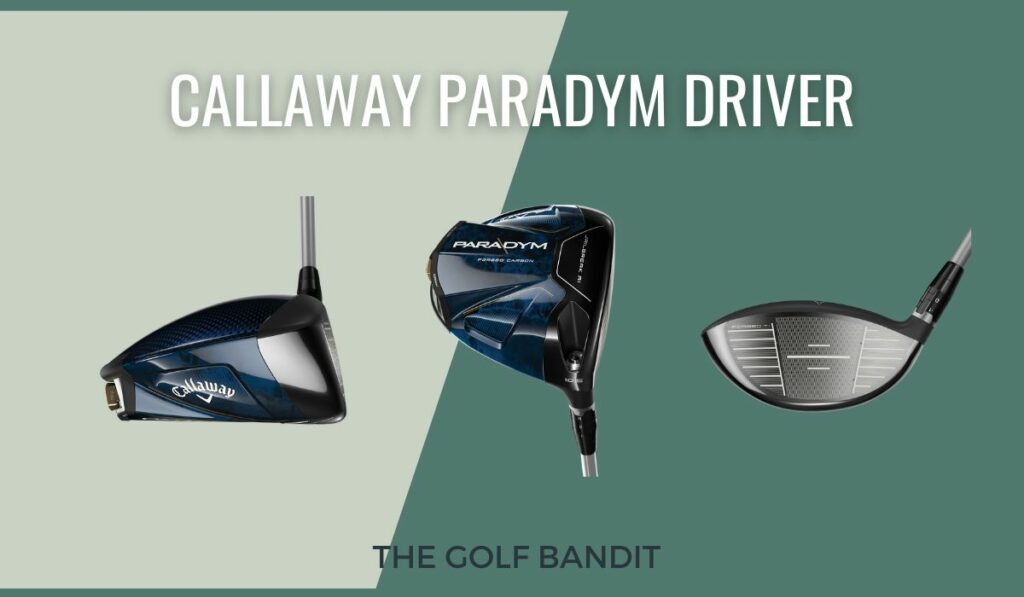 The other golf brand that might help your long game is Callaway with their new Paradym drivers. These clubs also use carbon and are some of the fastest clubs in golf. Don't forget, more ball speed means more distance.
The look of the driver isn't for everyone though with the navy blue design. Personally I think the Titleist looks better but performance wise some golfers might get better results with the Callaway. There are three models to choose from and a variety of stock shafts and other adjustability features too. 
Click here to read our full review. 
Wrap Up 
The Titleist TSR drivers are a massive upgrade from the previous TSi series and easy to see why they're so popular. 
With four different models, adjustability, and other tech, these clubs make golf a lot easier. But they are designed for more experienced golfers as they're not quite as forgiving as others. 
If you've played their drivers in the past, these are even better and well worth the upgrade. Paired with the number one ball in golf, your game is about to get a lot better off the tee. Make sure to do your research or use their club fitting tool online to find the right model for your swing.