Do you want to play the same driver as Brooks Koepka, Shane Lowry, and other top golfers? 
If so, this Srixon ZX7 driver review might give you the nudge to add a new driver to your bag. While not typically known for making drivers, Srixon has made a massive push into the space after signing Brooks Koepka. 
Now, with three new drivers in 2023, more and more golfers are starting to see why some of the best players in the world trust them off the tee. 
Srixon ZX7 Driver Price and Specs
The Srixon driver is a hit with testers as it already made the Golf Digest Hot list in 2023. The 460 cc driver is 45.25 inches long (about .25 inches shorter than a lot of other popular drivers) and available in 9.5 or 10.5 degrees – in both right and left-hand models. 
All three models are priced at $499 with the option to change shafts at an updated price. But the Srixon ZX5 and ZX7 have a decent line-up of stock shafts: 
Project X HZRDUS Smoke Red RDX: This shaft is available in 50 or 60 grams (regardless of flex, the weight stays the same) and is a mid-launch, mid-spin driver. 

Project X HZRDUS Black Gen 4: This shaft fluctuations in weight from 62 to 71 grams depending on which flex you choose. But it's a low launch, low spinning shaft that is great for faster swinging golfers. 
All clubs and shafts come with the Golf Pride Tour Velvet 360 black grip. 
Srixon Driver Review 
Srixon has three new drivers for 2023 but we'll focus mostly on the ZX7 driver and get into the others in the following section. 
Looks and Feel
While Srixon is known more for their irons and golf balls, it's hard to deny that these clubs look great. The all black design is clean with a very minimalist design and arguably better than the TaylorMade Stealth 2 or Callaway Paradym.   
Performance
The Srixon ZX7 MkII driver is a great choice if you want maximum adjustability to fine tune it to your golf swing.
As Srixon mentioned, "Its two swappable heel and toe weights, plus adjustable hosel sleeve, mean you can easily dial in your desired launch condition. Its tight shape profile provides maximum workability and the freedom of complex shot making."
For elite golfers dialing in launch conditions is key to maxing out total distance and hitting more fairways. Otherwise, if your launch and spin rates aren't optimized you're losing 10–20 yards – not to mention accuracy. 
Technology and Features
One of the top-selling points to this Srixon driver is the rebound frame which helps add ball speed with ease. The dual flex zone and rebound frame help improve energy transfer much more so than single flex drivers. 
---
"Most drivers have one flex zone. The Rebound Frame has two. Like a spring within a spring, Rebound Frame elevates COR across the face for increased ball speed. And that extra ball speed leads to more distance off the tee."
---
This club also boasts that it's more adjustable than most drivers thanks to the swappable weight ports. While it doesn't have a sliding weight track like the Titleist TSR3, it does allow you to switch weights to favor a fade or draw by up to six yards. 
Or, you can buy their extra weight kit (which has a 14 gram option) and get as much as 20 yards shot shape improvement. Not to mention this Srixon driver has an adjustable hosel so you can change the face angle, loft, and lie easily.  
The new star frame crown also helps improve launch and spin with every shot. As Srixon said, 
"A complex series of ridges and latticework provides the structural integrity necessary to feature a remarkably thin titanium crown. This new, ultralight design gives us the freedom to place discretionary mass where it best suits each ZX Mk II Driver's ideal launch and spin characteristics."
The final perk with these Srixon drivers is the free Arccos sensors and Arccos caddie trial. This allows you to track your data with each swing so you make better decisions on the golf course (and hopefully shoot lower scores). They're featured in other clubs like Ping and help golfers with better course management by getting to know their game! 
Lineup
While there is only one ZX7 driver head, there are two similar models in the ZX5 series. 
Let's review the new lineup… 
Srixon ZX7 MkII
The Srixon ZX7 is the maximum adjustability in these three drivers. It's a low spin, mid-launch, and somewhat forgiving driver. It's definitely not as forgiving as the ZX5 which is more catered to slower swing speed golfers.
The ZX7 has a heel/toe weight to adjust ball flight and features a straight-fade flight bias. This is the most "workable" driver in the Srixon lineup and ideal if you like to hit draws and fades. 
Srixon ZX5 MkII
The ZX5 is the most forgiving option that provides a higher, straighter launch which is great for most everyday players. It has a slightly larger footprint to inspire confidence and a rear weight to improve the CG. 
This is a straight-draw bias driver that is great for golfers who want the most forgiveness and distance possible. While you likely won't be able to work the ball as much, it should be long and straight off the tee. 
Srixon ZX5 MkII LS
The final option is the ZX5 LS which is a low spinning driver that is made for aggressive swingers. Beginners or even moderate swing speed golfers should avoid this model as it's likely too stiff and unforgiving as it's their lowest spinning driver. 
This driver has a front weight adjustment and straight flight bias to keep the spin low and maximize distance. This driver is less forgiving than the original ZX5 but much easier to work the ball in either direction. 
Pros & Cons
Pros
Adjustable hosel sleeve.
Three heads to fit all types of players.
Free Arccos sensors and Arccos caddie trial. 
ZX7 has maximum adjustability (up to 20 yards left or right with the weight kit). 
Cons
Not enough stock shaft options. For $499 I'd like to see a few different options to customize launch and total distance. 
Alternate Driver Options
The Srixon drivers are a great choice but if you're looking at $500 drivers there are some other alternatives that might fit your game better.
Titleist TSR
If you want a titanium driver (not carbon) with maximum adjustability it's hard to beat the Titleist TSR3. This driver has an adjustable weight track and hosel sleeve to customize it perfectly for your swing. Not to mention, unlike Srixon, has a variety of different options for stock shafts to fine tune it to your swing speed. 
Click here to read our full review. 
Callaway Paradym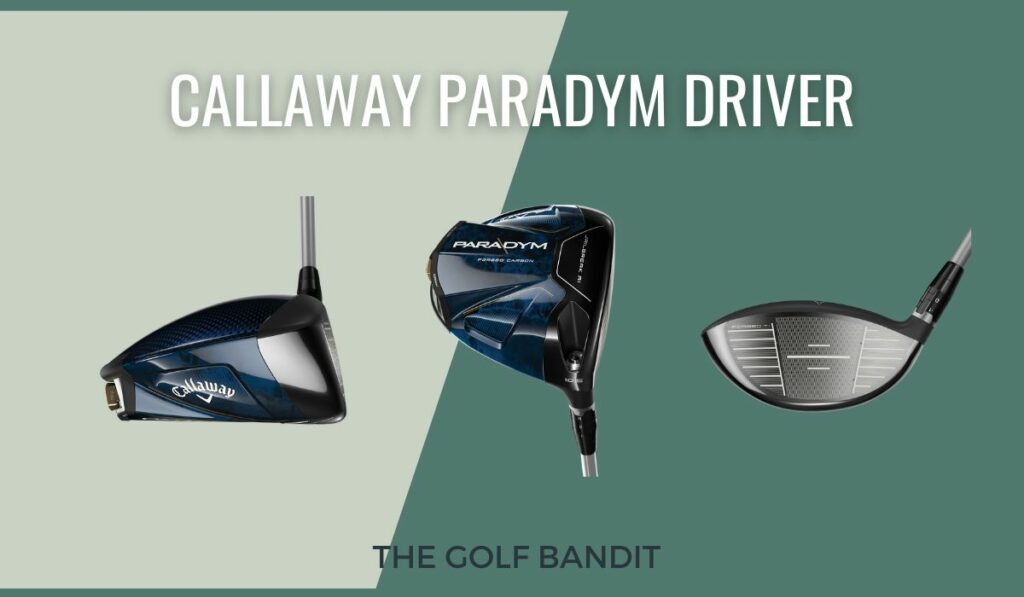 Callaway has another top-performing driver in 2023 that also made the Golf Digest Gold List. The new Paradym series are making quite a splash on the PGA Tour with seven wins through the first three months of the year. 

But it's not just PGA Tour players that trust this club as amateurs love it too. I added 4-5 mph ball speed by switching to this club from last year's Rogue. The only downside is the navy clubhead as it's not a look that everyone loves. 
Click here to read our full review. 
Ping G430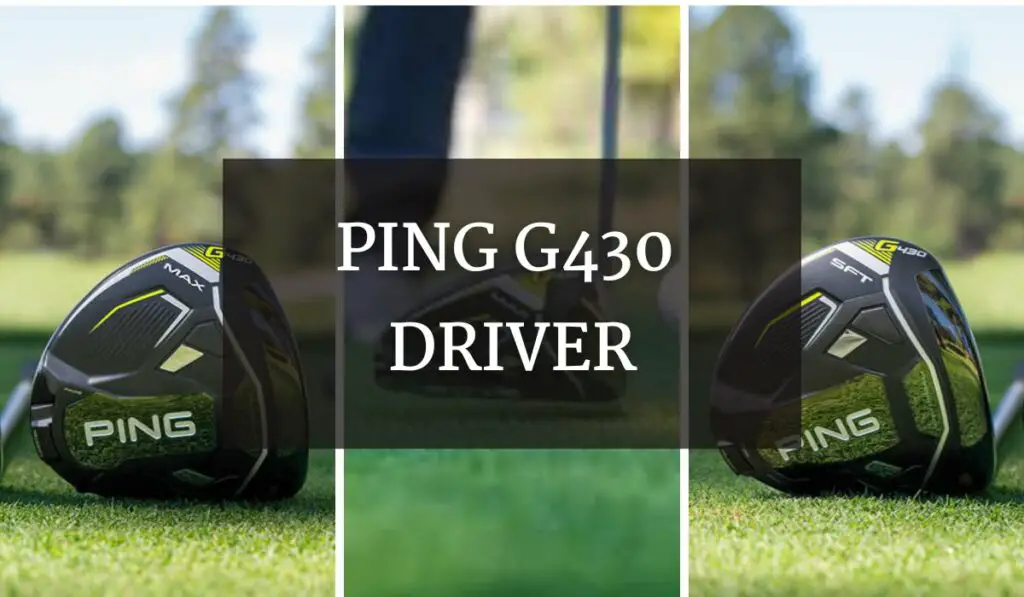 Ping has been on a hot streak with new drivers and the G430 is another top pick – from amateurs to professionals. This club is a nice upgrade from the previous model and easy to see why it's one of the top-rated drivers in golf. Plus, with Ping you can customize shafts, grips, and more to make it perfect for your unique swing. 
Click here to read our full review. 
Wrap Up 
Srixon has a hit with their new ZX5 and ZX7 drivers. Whether you're a weekend warrior or a scratch golfer, there is an option for you. 
It's hard to beat the adjustability of the ZX7 but the ZX5 might be best for the golfers who want as much forgiveness as possible. While faster swinging, more consistent golfers will likely want the ZX5 LS to minimize spin and improve distance + accuracy. I