Nick Faldo, or Sir Nicholas Alexander Faldo MBE to call him by his given name and titles, is without doubt one of the most recognized names in the sport of golf. Not only is he a former professional golfer who was ranked at number one in the world for nearly two consecutive years, but he went on to become a renowned CBS sports analyst and television commentator for several sporting outlets during a number of major championships.
Sir Nick Faldo is estimated to have a net worth of approximately sixty million dollars, placing him as the 15th highest-paid golfer in history. His trophy haul is as impressive as his fortune, with six majors and 30 European Tour victories along with his numerous business initiatives.
He has designed many golf courses under the auspices of his Faldo Design company, as well as overseeing his own coaching schools and pro shops. In 1997 he founded the Faldo Golf Institute, the aim of which was to run an instruction program with a view to helpings golfers of all levels of ability to improve as well as to enjoy golf.
In 2022, at the age of 64, he announced his retirement from providing sports commentary.
A Closer Look at Golf Legend Sir Nick Faldo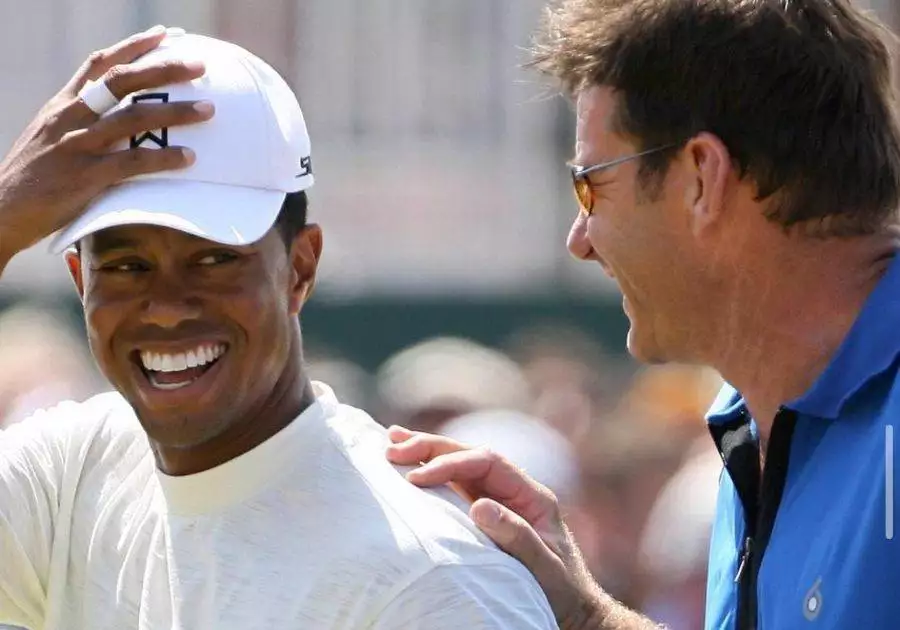 Born in 1957 in Welwyn Garden City, Sir Nick Faldo became one of the greatest players ever to wield a golf club. He was noted for his fanatical dedication to his sport, which for a time at least included a strict program of physical exercise designed to help him to maximize his playing potential. He turned professional in 1976, having played golf since the age of fourteen and after watching Jack Nicklaus perform in the 1971 Masters tournament.
He captained Europe in the Ryder Cup in 2008 (he represented the continent on no fewer than eleven occasions), although in the event America won the tournament. Nevertheless, during his playing career he was to win six major championships (three Masters and three Open Championships), more than any other European player since the First World War. He boasts nine PGA tour wins in total.
As a player he was known for his cool and sometimes intimidating presence out on the golf course. He acquired a reputation for being insular and engaged, with an attention to detail and sense of perfection which opponents often found distracting.
In later years, as a media commentator and lead golf analyst once his golfing career had subsided, he worked alongside Paul Azinger at ABC, often disagreeing with his former playing rival and engaging in humorous banter with him for the benefit of an enthralled audience. In 2007 he also became the lead analyst for the Golf Channel coverage of the PGA tour.
His MBE was awarded to him in the 2008 New Year's Honours List. He became a Knight Bachelor at the 2009 Queen's Birthday Honours.
The now defunct Golf World magazine once ran an interesting piece profiling Faldo and his rival (and fishing partner) Greg Norman, comparing and contrasting the two. It famously observed:
"Norman has played and won more events: 87–43; however, Faldo has won more U.S. and European tour titles: 36–34. Norman has won more money; Faldo has won more majors: 6–2. Norman has won more friends, Faldo more admirers; Norman had more women, Faldo had more fast cars."
Nick Faldo married four times, and has three children by his second wife, Gill Bennett, and one by his third, Valerie Bercher.
Personal Life
Faldo's first wife was Melanie Rockall, whom he wed in 1979. They separated five years later as a result of his affair with Gill Bennett, who was his manager's secretary. Faldo said of the marriage: "We were happily married for eight months. Unfortunately, we were married for four-and-a-half years".
In 1986 he married Bennett and they had three children – Natalie, Matthew and Georgia. But that union ended too when he began a relationship with Brenna Cepelak, a young American golfing student.
They were together for three years before he met Valerie Bercher, a Swiss PR agent, whom he married in 2001 and by whom he had a daughter, Emma Scarlet Faldo. Cepelak did not go quietly, but rather set about Faldo's prized Porsche 959 with a golf club, reportedly causing over £10,000 worth of damage.
Faldo divorced Bercher in 2006, and was single for many years before marrying his fourth wife, Lindsay De Marco, in 2020.
Personality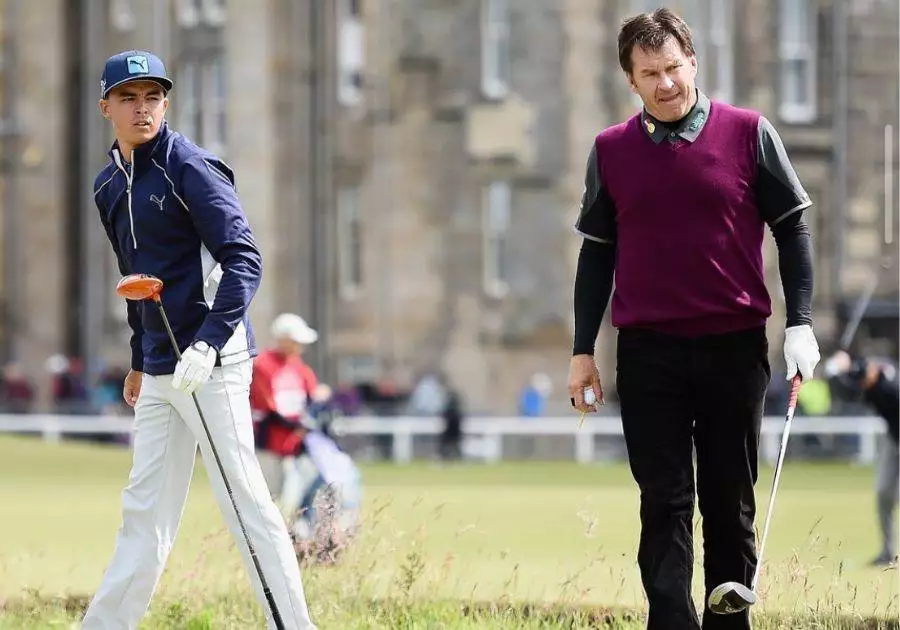 Sir Nick Faldo was and remains a huge name in the game of golf. It has been suggested that he made himself unapproachable and intimidating as part of his playing strategy, to unease and discombobulate opponents.
In 1998 he ended his golfing partnership with David Leadbetter by notifying him in a letter. Leadbetter remarked of Faldo: "He didn't go out to win friends and influence people… He was very difficult to get close to".
Nevertheless his spurned partner went on to heap praise upon Faldo's work ethic. Another pro golfer, Curtis Strange, commented: "Faldo stared a lot of guys down. He had a way of folding his arms and looking at you as though he knew you were going to make a mistake".
How Did Sir Nick Faldo Make His Money?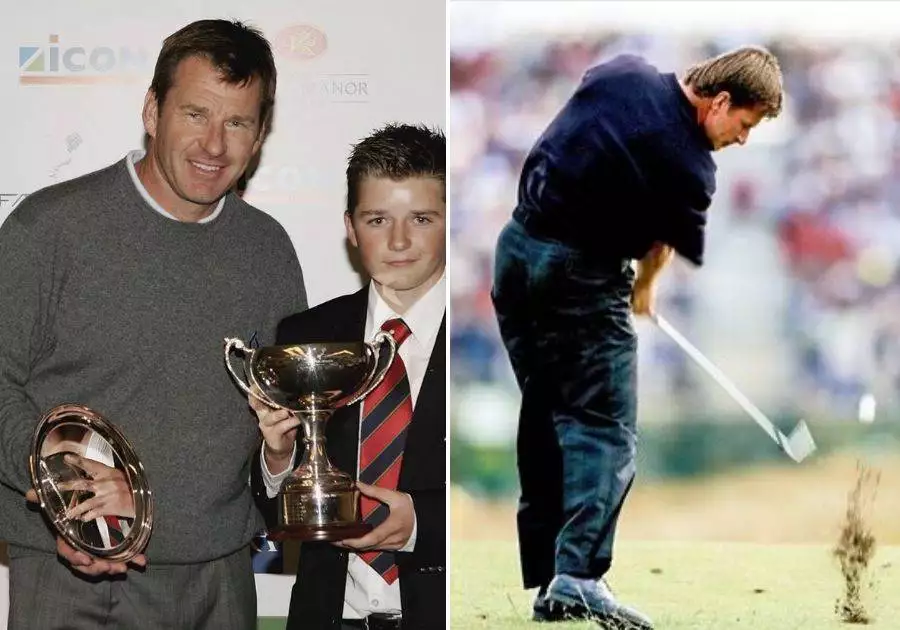 According to Celebrity Net Worth, a respected source, Nick Faldo ranks 15th in the list of all-time top earners from the world of golf. And yet, successful golfing career notwithstanding, much of this has been made through other ventures, albeit all of them linked in some way to his sporting activities.
The most reliable estimates suggest Faldo's net worth to be in the region of 60 million dollars, although some sources suggest a figure closer to 70 million. Whilst this is dwarfed by Tiger Woods' $800 million, or the $700 million amassed by Greg Norman and Jack Nicklaus, it remains a pretty penny. And the figure may have been higher still had he not laid out several million on a series of expensive divorce settlements.
Clearly Sir Nick was well on his way to accumulating his personal fortune whilst playing golf, picking up some $8.6 million in prize money between 1978 and 2014 in major tournament earnings alone. But like most high profile sportsmen he was able to add to this through lucrative sponsorship deals, endorsement deals, and later as a golf analyst for CBS sports and other media outlets.
He is also a successful businessman, having launched his own golf course design company which has been responsible for creating a number of imaginative course designs in locations as diverse as Vietnam, Mexico, China, Canada and Dubai, as well as around the UK and Europe. In 1996 he launched the Faldo Series, offering opportunities to aspirant golfers from a young age. This registered charity offers a golf scholarship, and has offered a route into the sport for such notables as Rory McIlroy, Nick Dougherty and Yani Tseng.
Another business venture has been the Faldo Golf Institute, in collaboration with the Marriott hotel chain, operating from both the United States and the United Kingdom. This is an instructional program which is designed to help golfers of all levels of ability to develop their skills and to enhance their enjoyment of golf.
Cumulatively his worldwide earnings from his various activities and ventures are estimated to exceed 60 million dollars.
How Does Faldo's Wealth Compare With That of Other Sports Stars?
As we've seen, Nick Faldo's net worth is estimated at around 60 million dollars, making him officially the 15th highest paid professional golfer of all time. At the top of that list is Tiger Woods, with a fortune estimated to be in the region of $800 million. This actually places Woods sixth in the list of the world's richest athletes, demonstrating that golf is by no means the poor relation when it comes to sporting riches.
Some sports are of course more popular than golf in terms of enjoying a mass following, and one would therefore expect them to produce stars whose earnings would exceed those of even the best pro golfers. In the United States football, basketball, baseball, hockey, boxing and WWF are at the pinnacle of financial success, whilst elsewhere in the world soccer stars such as David Beckham and Cristiano Ronaldo also boast a net worth which even Faldo could only dream of.
Usually the highest earners tend to have complimented their sporting paychecks with celebrity endorsements and appearance money. Beckham is once such athlete who has successfully made the crossover, as has wrestler and footballer Dwayne "The Rock" Johnson, whose talents are listed as "actor, television and film producer, and author" alongside his obvious athletic prowess.
It is unlikely that Nick Faldo, who is considered in many ways to be an introvert, would have been a likely choice to have followed such a path. Nevertheless as a golfer his achievements are among the very best in the history of the sport, and many consider him to be the best British pro golfer of all time.
His net worth of 60 million dollars in spite of the fact that everything he has done has been within the sport is testimony to his contribution and to the influence that he has wielded. For his professional career in golf and for his subsequent work within the sport he will forever be listed among the greats.