It's no secret that finding the right golf driver can be a difficult task. With so many different makes and models on the market, it can be hard to know where to start.
And with prices ranging from $50 to $500, it's easy to end up overspending on a club that doesn't fit your game.
To help you out, we've rounded up 8 of the best affordable golf drivers that offer top-quality performance without breaking the bank.
Of course, if you have the money to spend on the latest and greatest driver, then by all means go for it. But if you're on a budget or just want to get the most for your money, there are still plenty of great drivers available at lower price points.
In our list, we have included drivers from some of the biggest names in golf, such as TaylorMade, Callaway, PXG, Cobra and Ping. Each of these clubs offers great performance and solid construction at a fraction of the cost you'd usually pay for them.
We earn a commission if you click this link and make a purchase at no additional cost to you.
PXG 2021 0211 Driver
If you are looking for distance, performance and great clean looks then the PXG 021 Driver is a great choice.
The titanium face and carbon-composite crown provide extra ball speed, while the deeper face profile offers more forgiveness. The low center of gravity makes it easy to get the ball in the air without sacrificing accuracy.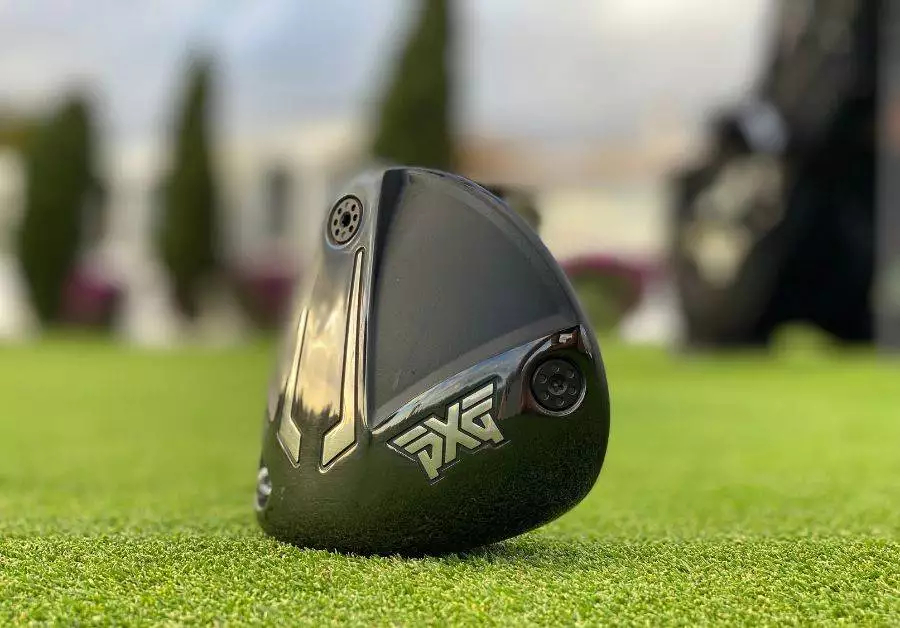 The PXG 0211 Driver comes in 9, 10 and 12 degree lofts and is available in right and left-hand models. The precision weighting allows you to customize the swing weight and center of gravity to suit your unique swing.
Of course, there are better drivers out there, but for the price, you won't find a better-performing driver. For less than $250, you get a well-crafted driver with excellent performance.
If you are a mid to high handicapper this could be the perfect driver for you.
Pros
High speed and high MOI face

Precision weighting

Great choice of shafts

Deep center of gravity

Excellent value for money
Cons
Not as forgiving as some premium drivers

Can be difficult to customize for beginners

Available only in black
TaylorMade RBZ Stage 2 Driver
When TaylorMade RBZ Stage 2 Driver was released it wasn't particularly cheap. This premium driver offers some of the most advanced technology and design in golf.
The end result is a longer and more forgiving driver than its predecessor, the RocketBallz.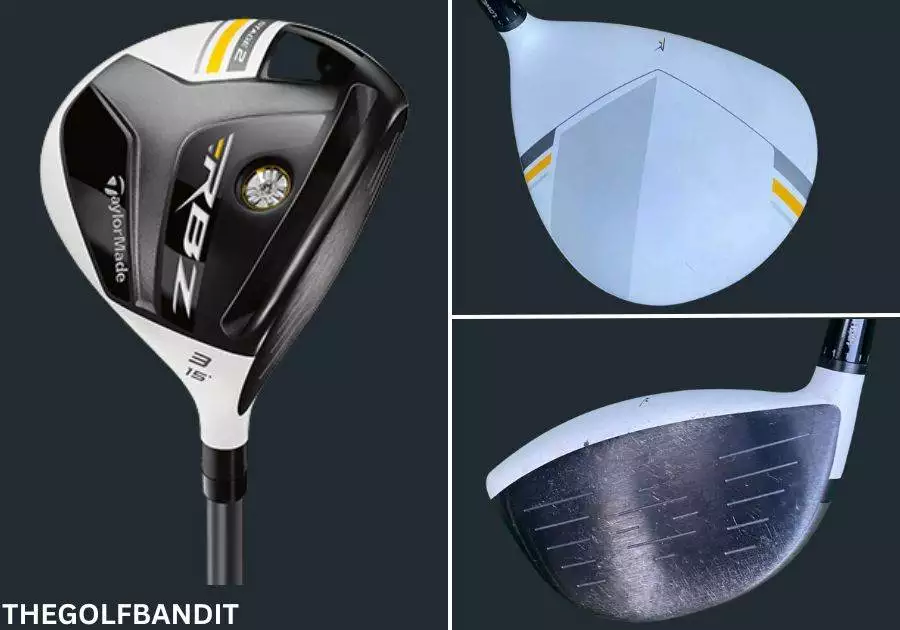 With Loft-Sleeve technology, adjustable loft options, and a larger clubface with improved aerodynamics, it's no wonder why this driver has become a favorite of both professional and amateur golfers alike.
If you're looking for an upgrade from your current driver, or just want to try something new, the RBZ Stage 2 is sure to help you hit longer and straighter drives.
If you think of it as an investment in your golf game, the TaylorMade RBZ Stage 2 driver may be well worth the price.
With its ability to add yards to your drives and give you more accuracy and forgiveness off-center hits, it's sure to help you lower your scores and have more fun on the course.
Pros
Great ball speeds

Very forgiving

Large sweet spot

Low side spin

Good feedback
Cons
Not great for fast-swing players

Slightly less accurate than the previous version
Cobra RADSpeed Black/Turbo Yellow Driver
I you are looking to be hitting bombs off the tee, then the Cobra RADSpeed Black/Turbo Yellow Even today this driver is one of the most powerful drivers on the market.
Its sleek black carbon crown and bold Turbo Yellow graphics make it a head-turner, while its advanced technologies give you maximum performance on the course.
With features like the CNC Milled Infinity Face, the T-Bar Frame for low spin, and the RADIAL Weight System for optimal speed and forgiveness, this driver is sure to take your game to the next level.
Cobra has been producing some of the best drivers on the market for years and this is no exception.
Not only does it look great, but its performance will make you glad you invested in something with higher quality.
So, if you are looking for maximum performance and style, then the Cobra RADSpeed Black/Turbo Yellow Driver is an excellent choice.
Pros
Great looking driver

Excellent sound and feel

Low spin and low launch

Adjustable weighing
Cons
Not as forgiving

Looks might not appeal to everyone

High handicappers might struggle with low-spin design
Callaway Epic Speed Driver
Callaway Epic was released in 2021 and it is beautiful, it looks more like a player's driver and the club head reminds us of the Titleist driver.
This driver was designed to be faster, more forgiving and offer more spin with the Flash Face SS21 technology.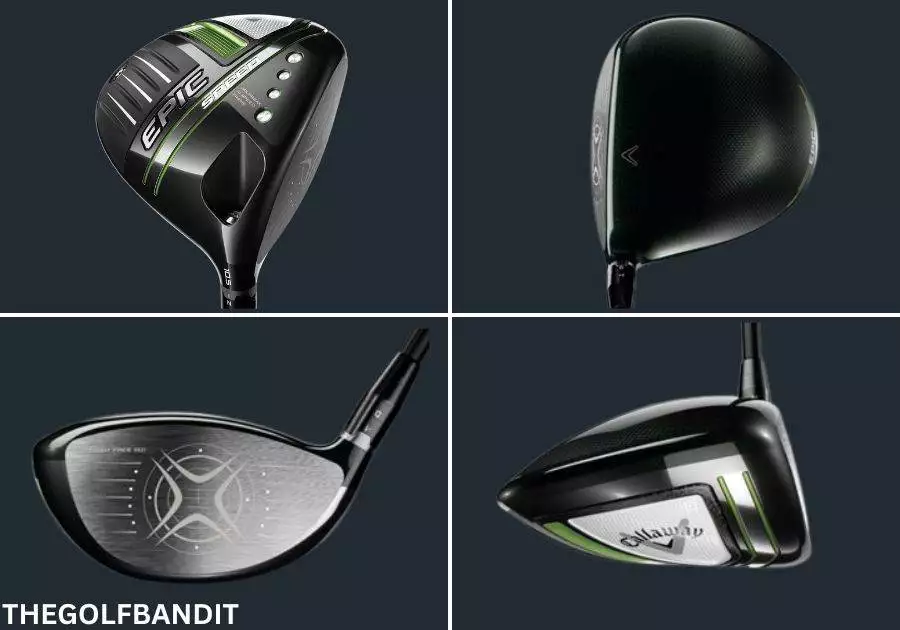 The entire construction is engineered for a sleek look, low CG and maximum MOI. Callaway's Jailbreak A.I. Speed Frame optimizes stability while delivering higher ball speeds across the entire face.
The feel and the sound are really good, almost like a dead noise with a bit more thump than the past Epic Drivers.
The Callaway Epic Speed Driver might not be the longest driver out there, but it is extremely forgiving and provides exceptional performance that makes it a great choice for mid to high handicappers.
The advanced technology set into the club head design gives you all the tools you need to hit more consistent shots.
If you're looking for a driver that can give you great distance, forgiveness and accuracy with a modern look, the Callaway Epic Speed is definitely worth considering.
Pros
Great feel and sound

Improved aerodynamic design

Available in Low Spin and Max version

Plenty of forgiveness
Cons
Not as long as other drivers
Mizuno ST200 Driver
The Mizuno ST200 drivers looks really good behind the ball and it has a classic look to it. This driver was designed with speed in mind and the company's Wave sole technology helps deliver faster ball speeds across the entire face.
The face was constructed with a Beta Rich Forged Titanium which is 17% stronger than traditional 6-4 titanium.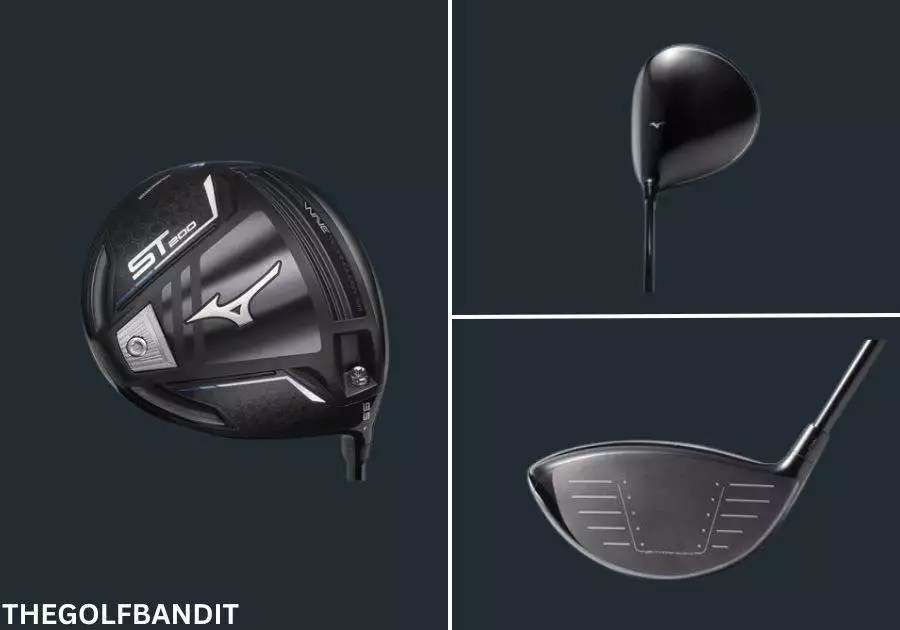 It also features a Carbon Composite Crown that helps move the weight low and back within the clubhead for better stability, a Quick Switch Adaptor for adjustable loft/lie settings and Mizuno's Harmonic Impact Technology for ideal impact feel and feedback.
This driver is designed to help you get the most out of your swing and is an excellent choice for players of all skill levels.
Whether you are a beginner or a seasoned pro, the Mizuno ST200 driver will help you hit it farther and straighter off the tee.
If you're looking for a reliable driver that won't break the bank, the Mizuno ST200 is definitely worth checking out.
Pros
Much more traditional looks

Great forgiveness and distance

The sound and feel are excellent
Cons
Can look very high lofted behind the ball

Not a huge visual difference from previous version
Srixon Z785 Driver
Srixon drivers get often overlooked, but this modern-looking driver with traditional characteristics should not be overlooked.
It features an adjustable hosel, weight port adjustability, and a lightweight carbon composite crown for increased ball speed.
The black face looks smart and the simple design gives it great confidence behind the ball. It has a solid feel and sound which enables it to perform extremely well.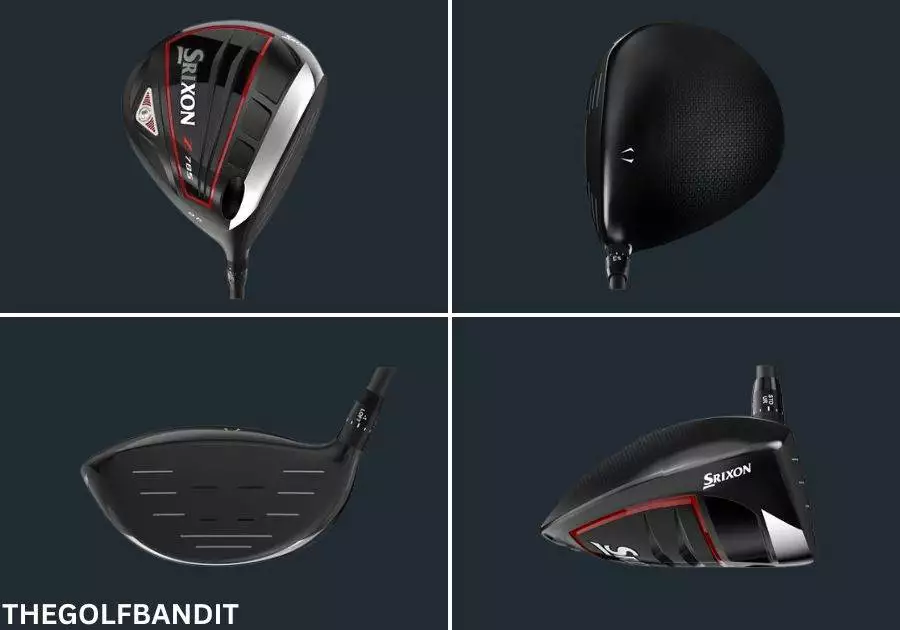 The Z 785 is a great option for golfers looking for increased distance, accuracy and forgiveness off the tee. It is available at an affordable price and will no doubt help you take your game to the next level.
So if you're looking for a great driver at an affordable price, the Srixon Z 785 Driver is definitely worth a look.
Pros
Great feel and sound

Changeable neck

Long and forgiving

Extra size (confidence booster)
Cons
Looks might not appeal to everyone
TaylorMade SIM MAX Driver
The TaylorMade SIM MAX driver is a great choice for mid-to-high handicap golfers looking for forgiveness and distance off the tee.
It features the company's Speed Pocket technology which helps to increase ball speed and reduce spin across the face.
The club head is made from titanium and features a carbon composite crown, which helps to keep the weight low and back to promote improved stability.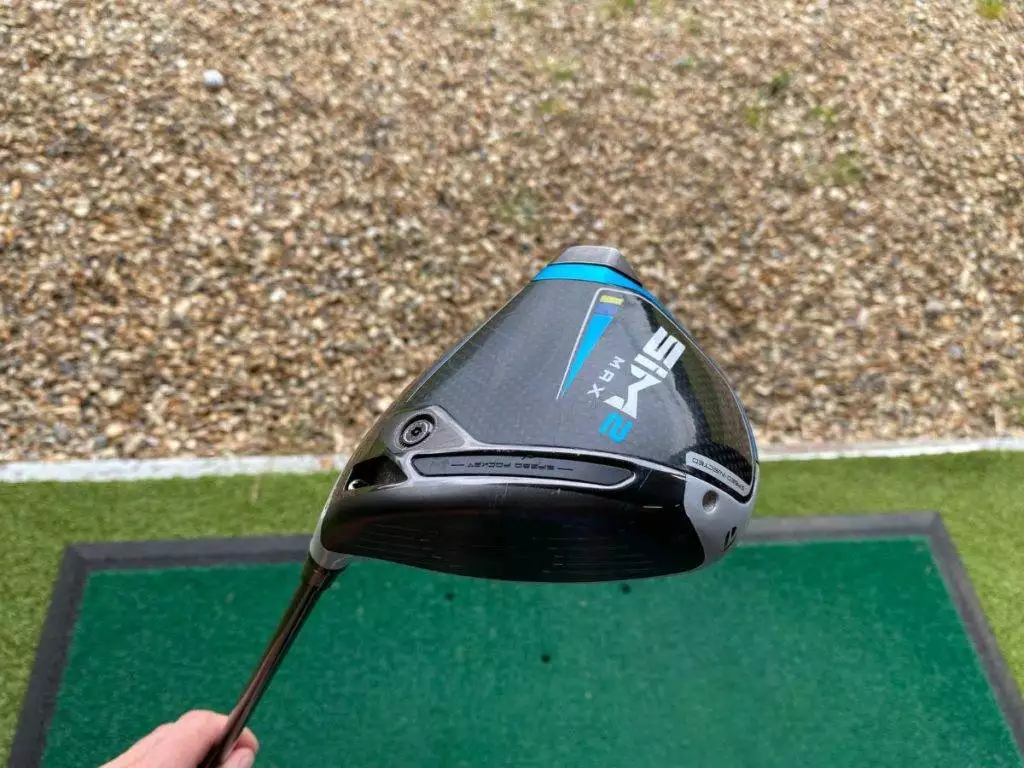 The Taylormade SIM MAX offers a great blend of performance and looks with its modern design, inverted cone technology for increased accuracy, Twist Face for more forgiveness on off-center hits, and Speed Injected Face which ensures consistent ball speed from every impact.
Overall, the TaylorMade SIM MAX is a great driver for players of all skill levels and offers an incredibly forgiving and long distance off the tee. If you're looking for a high-performing driver that won't break the bank, then this one is definite.
Pros
Excellent forgiveness on mis-hits

Good ball speed and launch angle

Looks great behind the ball

Nice solid feel at impact

Increased accuracy and more fairways hit

Cheaper than the latest TaylorMade Stealth Driver
Cons
Not as adjustable as some other drivers

Loud sound at impact

There is no 12 degree option for left-handed golfers
Ping G410 Plus Driver
The Ping G410 Plus is the first Ping driver with movable weight technology, allowing golfers to adjust the trajectory of their shots by shifting the club's center of gravity.
The G410 Plus features a forged titanium body, an adjustable hosel and a lightweight carbon fiber crown to help you get maximum distance off the tee.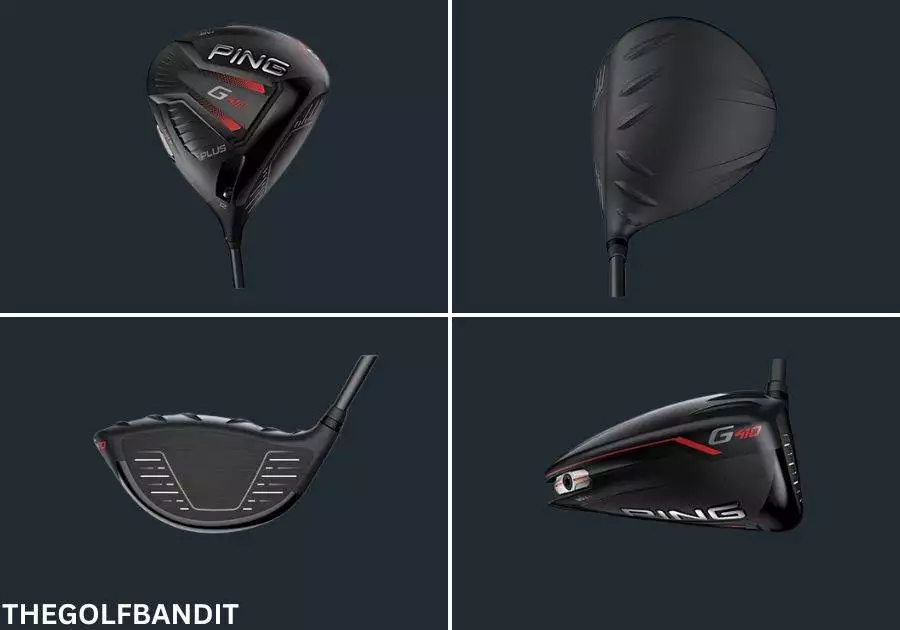 It features an aerospace-grade aluminum body with a lightweight carbon fiber crown, which helps to move the weight low and back within the clubhead for improved stability.
It also boasts a unique T9S titanium face which is thinner and stronger than traditional titanium faces, allowing for more energy transfer to the ball at impact. This increased energy helps increase ball speed and launch angle as well as decrease spin rate for improved distance.
The Ping G410 Plus Driver also features adjustable hosel technology which allows you to quickly change your loft and lie settings to optimize your performance.
The sleek black finish gives this driver a premium look and feel.It's definitely worth checking out if you're in the market for a top-notch driver.
Pros
Very stable and forgiving driver

Cheaper than Ping G425

T9S titanium face for increased energy transfer

Premium look and feel
Cons
Not the longest driver

Looks might not be for everyone
TaylorMade M4 2021 Driver
The TaylorMade M4 2021 Driver is the perfect club for players looking to improve their game. It features Twist Face technology, which helps reduce side spin and deliver straighter shots with more consistent spin.
The Hammerhead Slot gives you a lighter, more flexible face and larger sweet spot, while Geocoustic Technology reduces sole volume for increased forgiveness.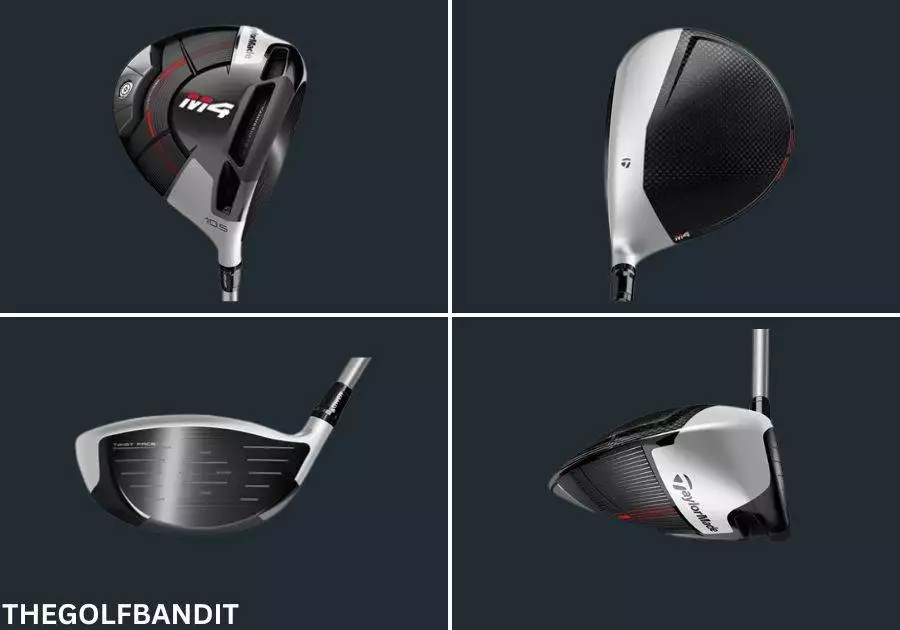 With a sleek design and striking matte black finish, this driver will have you looking good on the course. The sound and feel are great too, so you can always be sure of your shot.
Overall, the TaylorMade M4 2021 Driver is an excellent option for players of all skill levels due to its forgiving nature and straight distance. If you're looking for a driver that won't break the bank, this is definitely one to consider.
Pros
Incredible sound

Great consistency

Lots of forgiveness

Cheaper than TaylorMade Stealth
Cons
Not much difference from the previous model

Fewer options to fine-tune it