I have been playing golf for a while now but never had a chance to experience TopGolf. I wanted to know what all the fuss was about, so I decided to look into it a bit more and find out how much does TopGolf cost.
The great thing about Topgolf is that there's something for everyone – from beginners who want to learn the game to experienced golfers looking for a place to practice or have some fun. I took two of my friends along with me and we had a great time!
Short History of Topgolf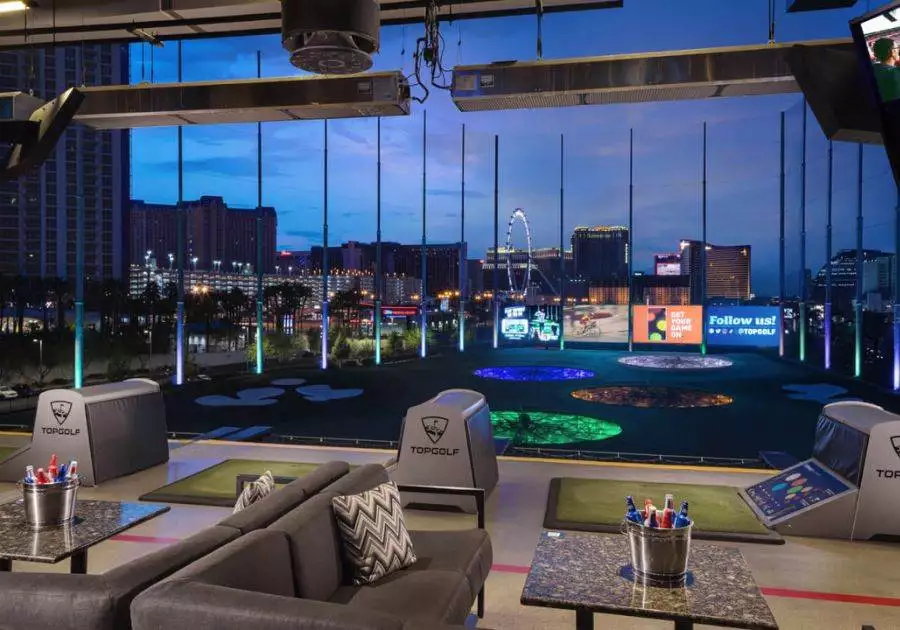 Topgolf was created in 2001 in the UK and Watford was their first location. In 2005 Topgolf opened its first location in the USA, Alexandra Virginia. Fast forward 15 years Topgolf was acquired by the Callaway golf company in March 2021. As of this year (2022), there are 68 Venues in the US and 7 in International locations.
TopGolf has enjoyed an increase in their visitors thanks to the COVID pandemic, as in 2019 they had 10 Million golfers whereas in 2021 the number of visitors increased to 12.4 Million golfers. This unique golf experience offers something for everyone, from food and drinks to games and competitions. But with all the fun comes a price tag.
So What is Topgolf?
Topgolf is not your regular driving range, it is a revolutionary golf experience.
Topgolf offers three floors of entertainment, including a rooftop terrace and event spaces where you can rent a bay on an hourly basis. What I really liked about Topgolf is that each bay has its own waiting staff and an individual driving range tee.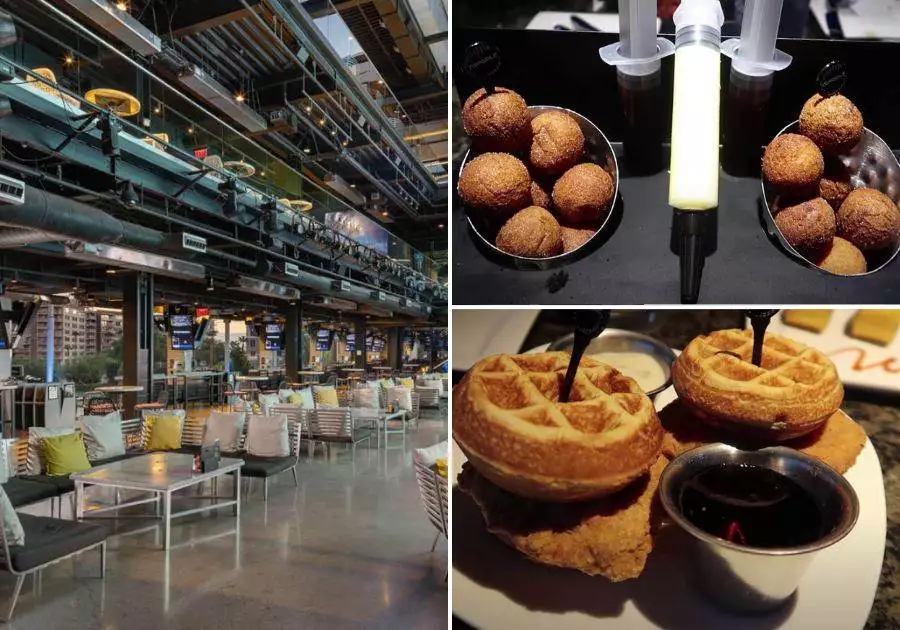 This means that you can order food and drinks while you play, and they will be brought directly to your bay. For example, Las Vegas Topgolf has a pretty accomplished Executive Chef and an experienced team that uses high-quality ingredients to deliver a range of delicious food options.
Whether you're a beginner who wants to learn the game or an experienced golfer looking for a place to practice or have some fun, Topgolf is the perfect destination. Their high-tech hitting bays are climate-controlled, so you can enjoy the game no matter what the weather outside is like. Places like Florida benefit from this, as the sunshine can be intense in the summer months!
And their energetic atmosphere creates an enjoyable time for all!
How Much is TopGolf Per Person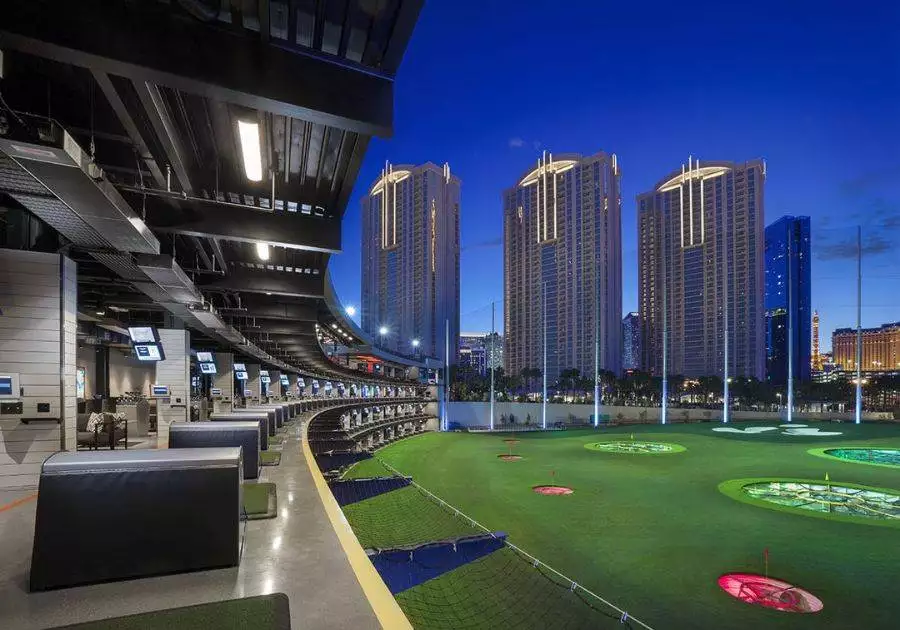 The cost of a visit to Topgolf varies by location. Generally, you can expect to pay an hourly rate for up to six players which includes the use of golf clubs and balls. When you first visit you need to pay a one-time $5 lifetime member fee which will give you access to all available games and discounts.
At most locations, the cost of a visit to Topgolf is around $25-45 per hour for up to six players. This fee includes access to the hitting bays, use of golf clubs, and balls. Most Topgolf driving ranges have three floors, so depending on which floor you are playing, the price may vary.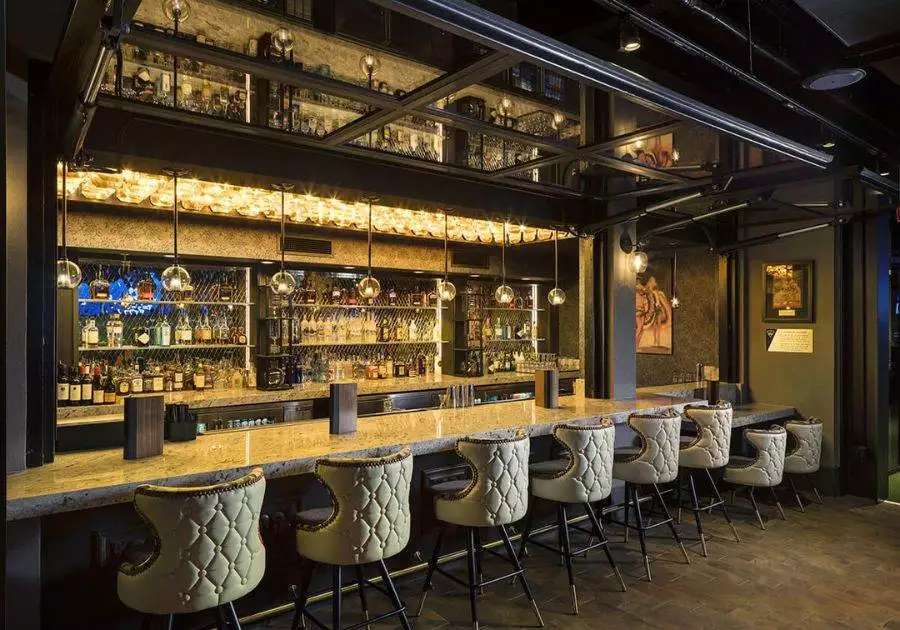 The first two floors are usually more affordable than the third floor, which has the best views. Additionally, the earlier you play during the day, the less it will cost. The price also varies depending on the day of the week and the time of day, with discounts available for afternoons and twilight hours.
Let's say there were 6 of you playing at $45 per hour, it would cost you $6.5 per person which is really good value for money. Of course, you can't forget about the food and drinks which will add to your overall bill, but overall it's not too bad.
How Many People Can Play at Once
At most locations, up to 6 players can be in a bay and play. For safety reasons, only one person can be hitting at a time. This means that you will need to take turns hitting the ball.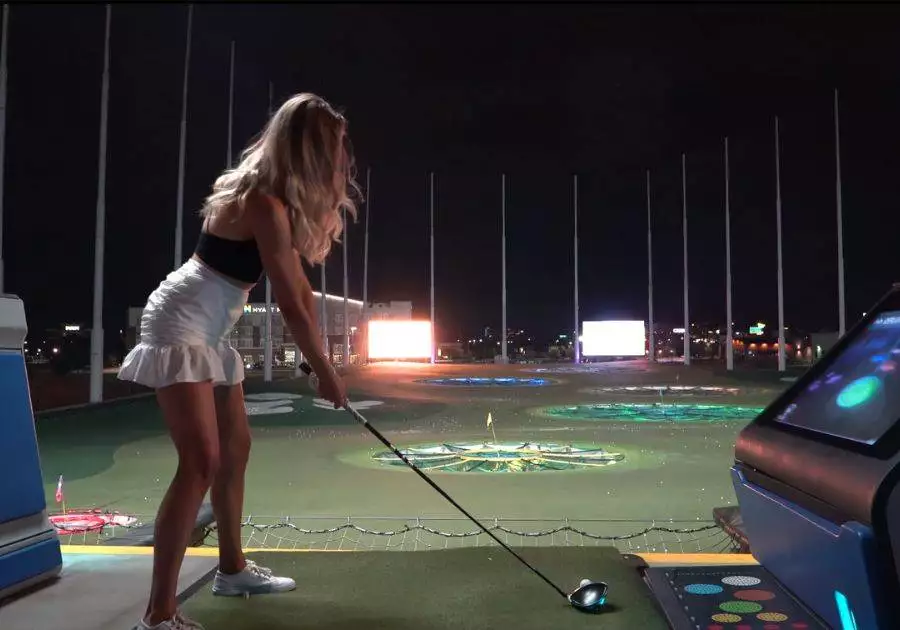 For groups of 7 or more, explore their event options to secure a booking. Each game is made up of 20 balls per player and should take around 1 hour to play. It's important to note that groups of 7 or more may not be able to access the same bay, so you may need to split into smaller groups.
Select Your Game at Topgolf
Topgolf offers a wide variety of games for all skill levels. Whether you're a beginner or an experienced golfer, there is something for everyone at Topgolf. From their signature game to Quick 9 and Top Pressure, you can find the game that best suits your skillset and challenge yourself in a fun and competitive environment.
And if you get the itch to play some of the most famous golf courses in the world, you can do that too with their Virtual Courses. So get ready to have a blast at Topgolf and experience the unique combination of entertainment and competition!
How Long Does a Game at Topgolf Take?
A game at Topgolf usually takes around one hour and includes 20 balls per person. This can vary depending on the type of game you're playing and how many people are in your group. If you're playing with a large group, it may take longer as you need to wait for each person to hit the ball before moving on.
Do You Have To Bring Your Own Clubs to Topgolf
No, you don't need to bring your own clubs to Topgolf. They provide all the equipment you need for a game, including golf clubs and balls. However, if you do want to use your own clubs and customize your experience, you can certainly bring them with you.
Does Topgolf Have a Dress Code?
No, Topgolf does not have a dress code. However, they do ask that all guests wear appropriate clothing and closed-toe shoes for safety purposes. If I am honest, I am usually dressed in golf attire (shorts and a golf shirt). But you can show up in whatever you feel comfortable wearing.
Food and Drink at Topgolf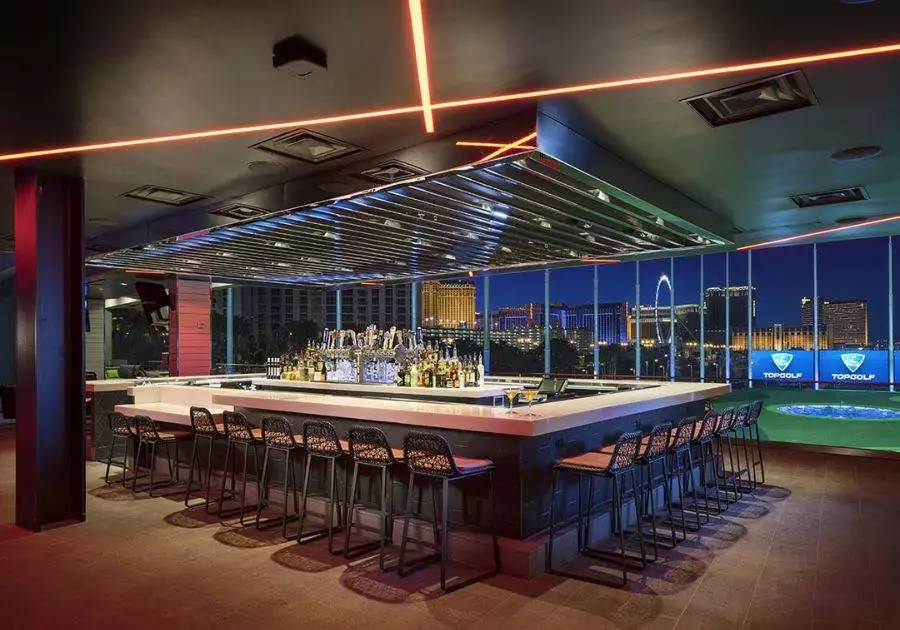 To make the most of your time at Topgolf, don't forget to check out the delicious food and drinks available. You can choose from a variety of snacks and meals that are perfect for sharing with friends.
For example, the Las Vegas Topgolf Menu offers seasonal alcoholic and non-alcoholic drinks, including local beers. To warm up your tastebuds, you could try their toasted marshmallow hot cocoa or white chocolate peppermint coffee.
If you fancy some bites to eat, there's a good selection of dips, tacos, cheesy bites, chicken strips and Topgolf's famous wings. For something more substantial, you can choose from their burgers and sandwiches section, which offers gluten-friendly buns too.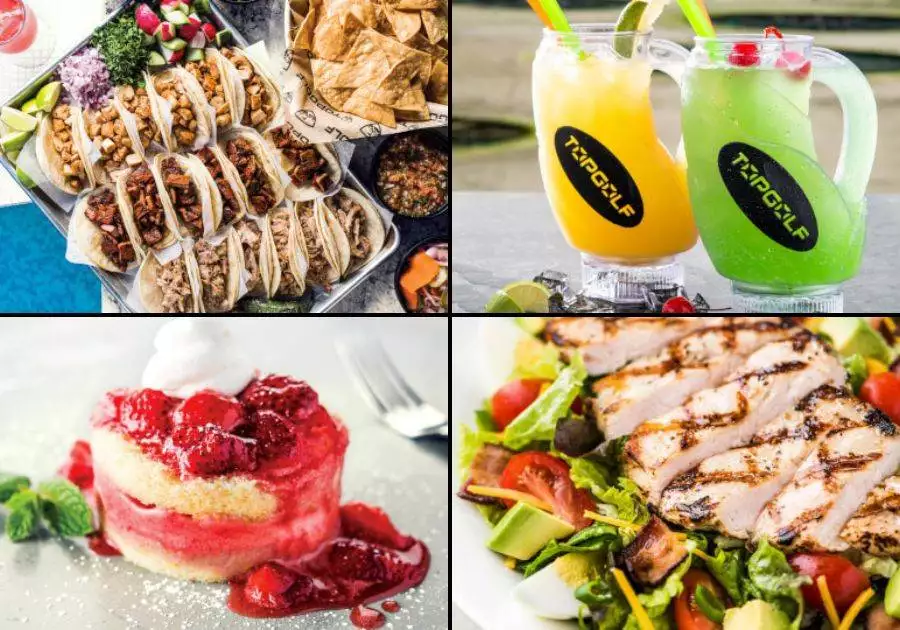 If you're looking for something light, there are salads and sides to choose from as well. Topgolf also offers shareable platters which are great for groups to share and enjoy!
If you're 21+, you can order from their extensive bottle service, which includes champagne, other spirits, unique options, tequila, vodka and golf bags (golf bags are great value for parties of two or more!).
So grab some friends and head to your nearest Topgolf location to enjoy great food and drinks while playing a round of golf. Topgolf offers something for everyone and is sure to be a great time!