There is a whole load of costs involved with playing a round of golf. To begin with, golfing equipment isn't cheap. Those who love golf will testify that their passion can make for an expensive sport, with even a beginner set of clubs costing a pretty penny, and a decent set running potentially into many thousands of dollars.
Because where the avid golfer is concerned, the game is not just about knocking a ball from A to B with any old stick.
A properly loaded golf bag will carry around any number of wood and iron sets, and balls need to be replaced with grim regularity. Add to that the cost of golf shoes and apparel, not to mention traveling to and from the golf course, and the bill is already beginning to mount.
Equipment costs including golf clubs themselves can vary in price depending upon what you opt to buy. A set of pre-owned or low-level irons may set you back something in the region of $300, whereas a set of top-quality branded irons and driver will cost you closer to $2000.
On the other hand even a top-end Callway set for a beginning golfer can be found for less than $400.
Is Golf a Sport for the Well-Heeled?
It may seem that way sometimes, but once all the clothing and equipment has been paid for, and the golf lessons (where applicable) put to bed, how much money golfers decide to spend pursuing their passion really depends on what they are able to pay, and what exactly they want from the sport.

As with any other sports, different venues charge wildly differing playing or membership fees, and playing golf can cost you almost as much or as little as you wish to pay.
At the top end, some of the higher-quality private country clubs can be out of range for most golfers. Others, on the other hand, will target a more general market, and offer lower prices and some of the best deals. On many golf courses, greens fees are well within the reach of the more typical player.
What is the Average Cost of a Round of Golf?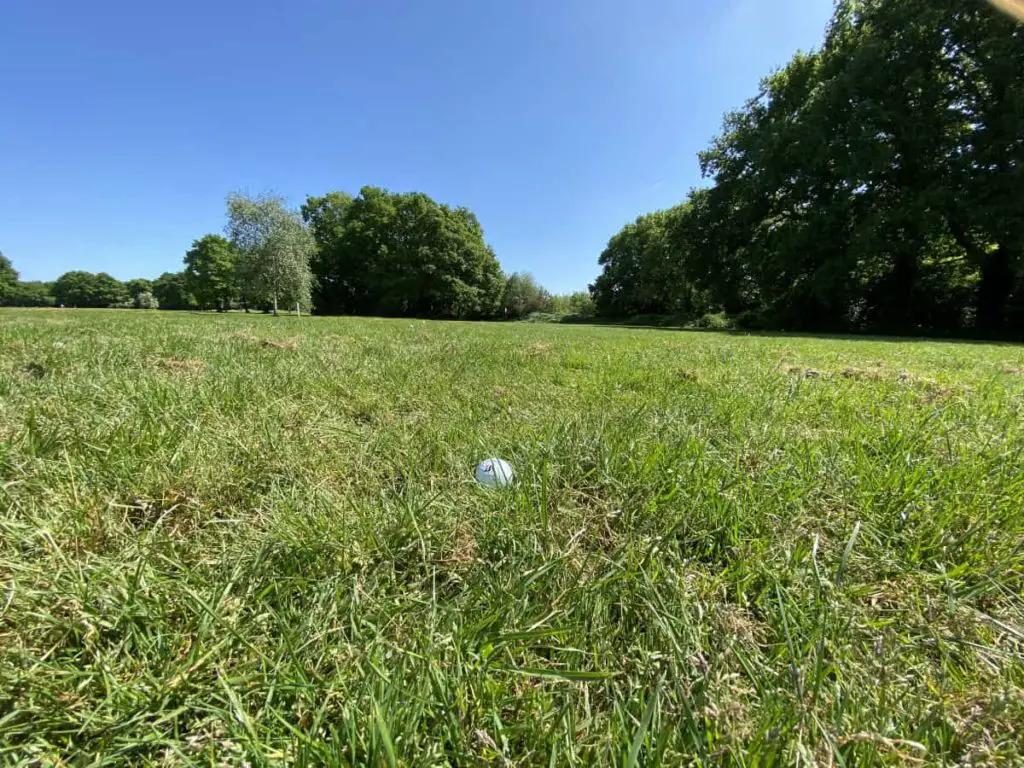 How much does it cost for the average golfer to play a round? Actually, quite often the green fee costs less money than you might think. The National Golf Foundation in the United States reported in 2020 that the cost to play a round averages at around $61 a time.
That's well within the budget of the majority of aspirant senior and junior golfers, whatever their skill level.
To play nine holes the average cost of a golf game is just $33. These average rates span all times of the day, including peak times. Off-peak play is likely to be lower still. It is worth noticing that these figures were reached even after factoring in higher-end public golf courses.
What they do not factor in though is ancillary costs outside of greens fees such as the hire of a golf cart, or of course individual lessons (some prefer golf simulators as a means of learning).
These though tend to be optional or at least avoidable to the penny-wise enthusiast.
Prices at the Top End
There is, needless to say, a whole lot of difference between being able to play golf at a typical course and doing so at the very best courses.
A round at the world famous Pebble Beach resort on California's Monterey Peninsula, for example, will leave you a cool $500 worse off – and that's before you decide to employ the services of a caddie.
Medalist in Florida is another world-renowned club that is rumored to boast Tiger Woods amongst its members. Playing a round there won't be cheap either.
Generally, a private country club or indeed any semi-private or private golf club will cost you more money to play golf than your local municipal course, or indeed one of the many public courses available to golfers with more modest expectations.
The bottom line is, to decide what your budget is and what you want to achieve by playing golf. If it's exclusivity and luxury that you're after, be prepared to pay for it.
If you just want to hit the green and start playing, get down to the local public course and do your thing. You'll find most courses to be pleasantly within your reach.
Don't Forget About Golf Balls
They may not be a large or complex piece of equipment, but you'll get through a goodly number of golf balls during the course of a golf season. Indeed every time you play golf you need to be prepared for the possibility of lost or damaged golf balls, and supplies will always need to be replenished.
Just like golf clubs, sportswear, and everything else, the cost of balls needs to be taken into account. Basic golf balls are likely to cost you no more than about $20 per dozen. But even here there is such a thing as superior design, and as always you will pay for it.
The Titleist Pro V1 golf balls are one of the best on the market but you can get golf balls such as Bridgestone Tour XS or Taylormade TP5x that provide quality without breaking the bank.
Step Out With Style on the Driving Range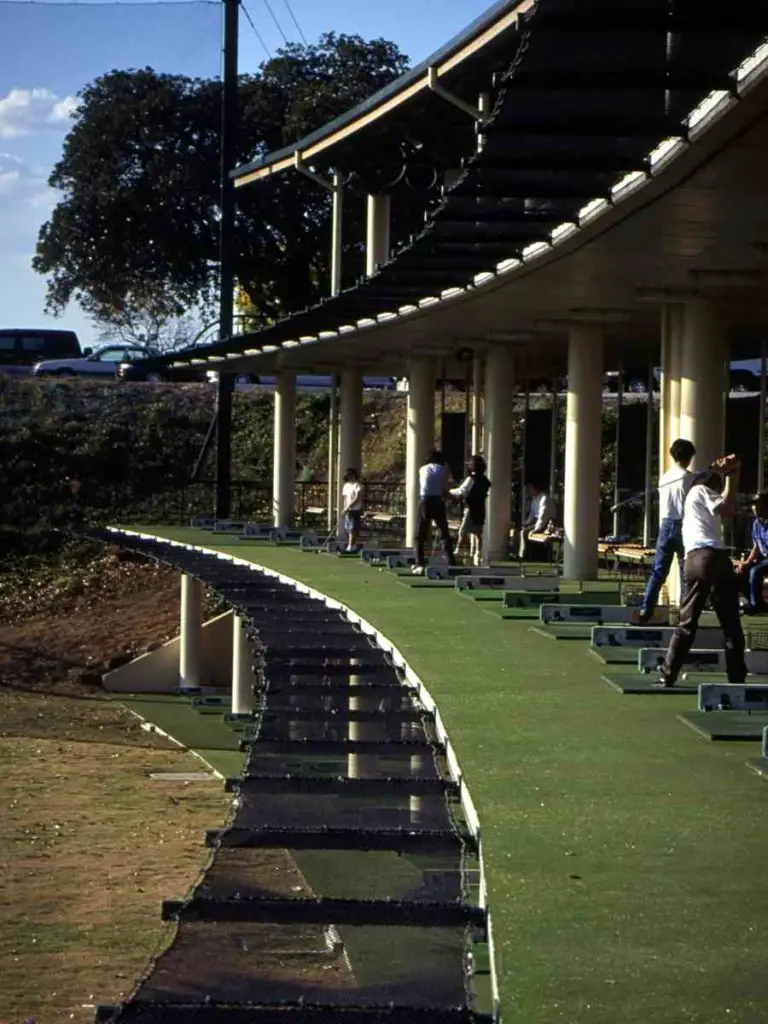 Whether you are playing in a major tournament or just practicing your swing, you will want to look at the part when you are playing your art. Golf shoes are specially designed to provide maximum flexibility and balance. Try as you might, you cannot produce your best shot if you are slipping on the grass from the first tee.
Be prepared to spend some money investing in a good pair of golf shoes to allow you the freedom to play golf in the way that you most enjoy. It's not an expense you'll have to meet very often, and there is no fun to be had when you compromise with comfort.
Similarly your hats, pants and sweaters should speak a little about who you are. Be sure to turn up at the golf course looking like you belong there.
The 19th Hole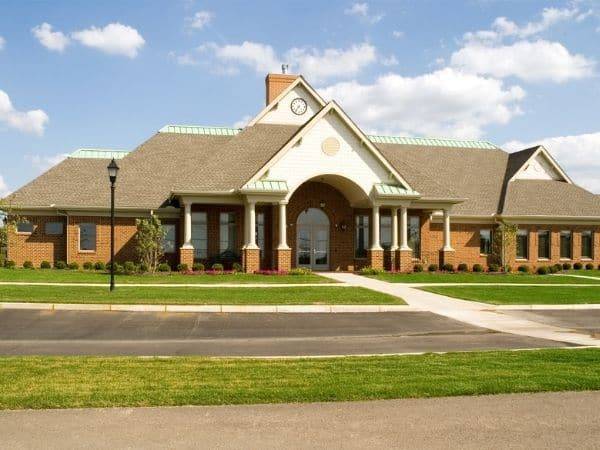 One of the perks of attending golf clubs has traditionally been membership of an exclusive club at which drinks and meals can be purchased.
As with most other aspects of the golfing experience, the structure of these clubs varies hugely. At many courses, they are simply social clubs at which members can relax casually after a game of golf, with as few restrictions or prohibitions as possible. Others are of more exclusive nature with a strict dress and behavioral code, and pretensions aplenty. Private clubs will usually charge initiation fees for new members.
For new golfers wishing to embrace the whole of the golf club experience, the initiation fee of joining one should always be taken into account, as of course should bar prices. Clubs frequently offer discounted prices for paid-up members and as such can actually represent a saving.
10 Ways to Save Money When Playing Golf
If you are a golfer on a budget, there are a number of ways in which to make playing your sport a less expensive experience. Here are just a few:
Find a municipal or public golf course.
The cost to play will almost invariably be lower than at private courses.

Shop around.
Even at the economy end of the market the costs of a game of golf can vary enormously.
Play off peak.
Just like the train, when there are more people using the service the price is usually higher. If you can be flexible you ought to be able to save some money.
Look for discounted tee times.
Some golf courses will offer you inducements to play at less popular times. Take advantage if you are able.
Be a golf ball hawk.
Don't want to pay for golf balls? Check those bushes and shallow waters. Many players who have more money to spend than you do don't put too much effort into recovering them.
Rent a simulator.
Not always a substitute for individual lessons, but it's usually cheaper. Look around and you should find one somewhere for $30 an hour. Buying one, on the other hand, can require a hefty investment.
Play nine holes.
Especially if you're a novice, this offers you a cheaper option than a full-size golf course.
Look for bargains in golf wear.
And don't be too proud to go second hand. There are plenty of stores, online and offline, where you can pick up some decent stuff for less.
Beg, steal or borrow unwanted kit.
Well okay, don't steal it. It's just a saying. But there are many pro golfers out there who would be only too happy to help you get started by lending or giving you some of their old golf clubs and other items that they no longer use.
Take your own sandwiches.
Golf club membership has its blessings but it's not for everyone. You don't have to prop up the golf club bar or dine out. Just enjoy the game, bring your own refreshments and then come home for lunch.
Golf Doesn't Have to Cost You the Earth
All things considered, it's worth remembering that golf is like any other sport, in that it requires some financial commitment if you wish to participate. Like any other pursuit, you can expect to have to spend some hard-earned cash on the kit, club memberships, sportswear, and travel.
But beyond that, how much you spend is actually pretty much down to you. At the high end, it can involve a massive investment if you wish to play at the top course and rub shoulders with the wealthy and privileged. At the other it's just about playing your game, and doing some research as how and where best to do that within the restraints of your own budget.
At a municipal or public course practicing your sport will not in all likelihood break the bank. Just be wise and sensible about how you source your balls and clubs, about where you shop for your clothing and footwear and enjoy your game.
Increasingly golf is becoming the participation sport of choice for the working classes as well as for the monied elite. Inevitably this is a process that will continue as time goes on. Don't worry about asking how much does it cost. Never allow reputation or first impressions to put you off playing the game you love.