Greg Norman is an Australian professional golfer and entrepreneur who has built an impressive career on and off the golf course.
He is widely regarded as one of the most successful and influential golfers in history, with a net worth of approximately $400 million in 2022.
This article will examine Greg Norman's early life, career, accomplishments, and net worth.
Quick Facts: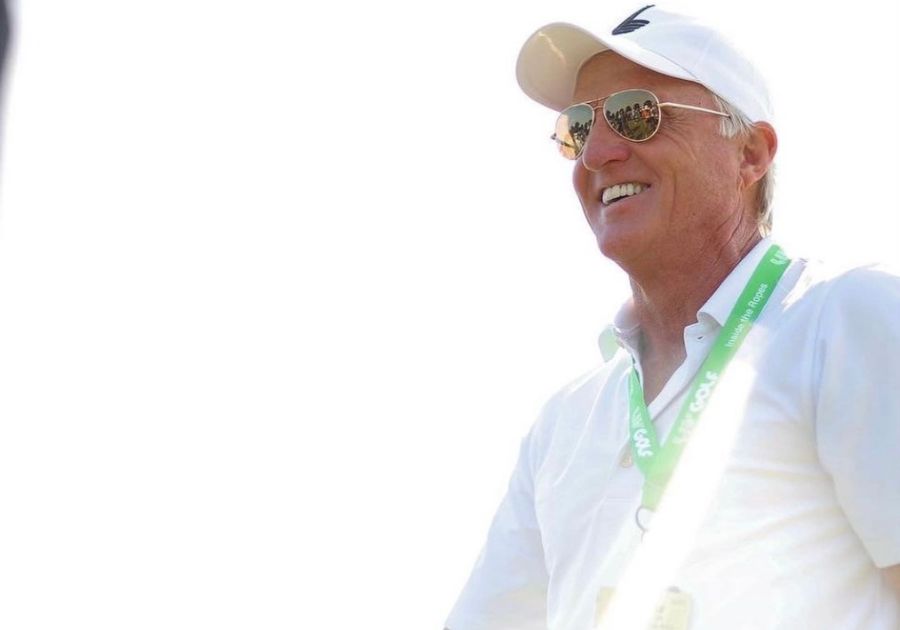 Greg was nicknamed "The Great White Shark" because of his 1981 performance. The attention was drawn to Greg's blond hair and aggressive golfing style.
He is the Chairman and CEO of Greg Norman Company, a multi-national mix of businesses.
Greg didn't choose golf as his first choice of sport. Greg loved rugby, cricket, and surfing as a teenager.
Greg made rapid progress in his early days of golfing. He began his career as a club assistant and won his first tournament in 1976.
Norman was the first golfer in 1986 to achieve the top of the Official World Rankings. He held that position for 331 consecutive weeks.
Early Life
Greg Norman was born on February 10, 1955, in Mount Isa, Queensland, Australia. He grew up in a working-class family, where his father, Merv Norman, worked as a coal miner.
Greg developed a passion for sports at a young age and initially played rugby and Australian rules football.
However, he later became interested in golf after watching Jack Nicklaus play on television.
Norman began playing golf at 15 and quickly showed a talent for the sport.
He was a scratch golfer by age 18 and won his first professional tournament in 1976 at the West Lakes Classic in Adelaide.
Career
Greg won the Westlake Classic at The Grange Golf Club, one of his major wins. He was able to join the European Tour and won his first European victory in 1977.
Greg won the French Open by ten shots three years later. He also won the Scandinavian Enterprise Open, Suntory World Match Play Championship, and his first Australian Open.
Greg won the British Masters in 1981. He also won three European events and a third Marini International tournament. In addition, he defended his British Master's title.
In 1984, he won the PGA Tour by five strokes. His successive win at the U.S. Open in 1984 earned him international acclaim.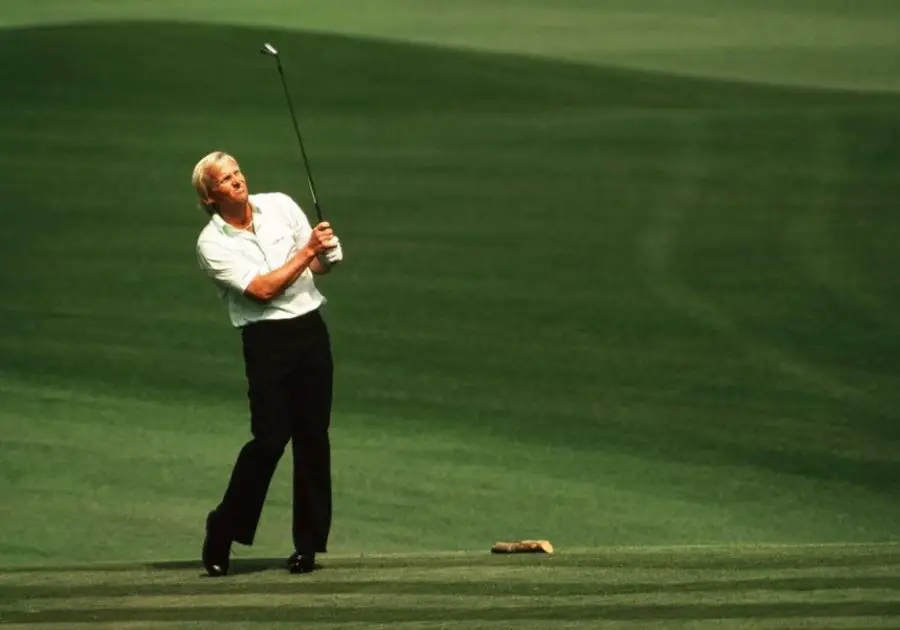 Greg had a great 1986. Greg won four times in Australia and was awarded the Australian Order of Merit. He also won the World Match Play Championship and was ranked #1 in the Official World Golf Rankings.
In 1993, he won the Open Championship at Royal St George's. 1993 was his best year, with his second Memorial Tournament win and his award as "PGA Player of the YEAR."
Greg was awarded his most extensive winner check of $1 million at the Anderson Consulting World Championship of Golf in 1997.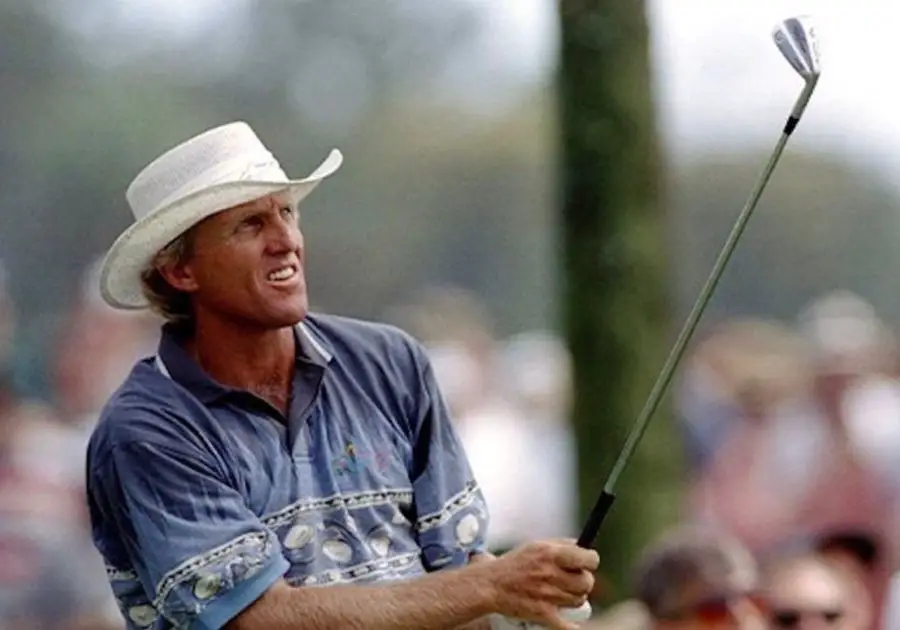 Unfortunately, Greg was sidelined for the 1998 season after severe shoulder and hip injuries.
Greg was able to play in the 2008 Open Championship after a few years' rest and finished third. Greg set a new record by being the oldest 54-hole leader at a major championship.
Greg has decided to retire and concentrate on his business. Greg Norman Company was founded in 1993 by Greg Norman. It is a multi-business group that includes real estate, eyewear, and wine production.
Accomplishments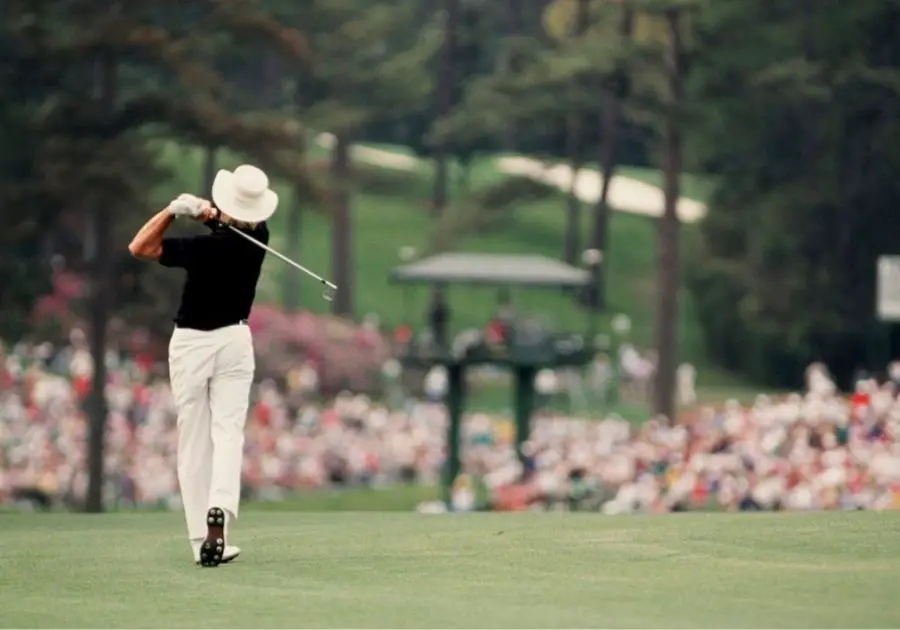 Greg Norman's accomplishments are numerous, both on and off the golf course.
He is one of the most successful and influential golfers in history, with a career spanning over three decades.
Some of his notable accomplishments include:
Winner of 91 professional golf tournaments worldwide, including 20 PGA Tour wins and 14 European Tour wins
Two-time winner of the Open Championship (1986, 1993)
Inducted into the World Golf Hall of Fame in 2001
Founder of the Greg Norman Company, a global business empire with interests in golf course design, apparel, wine, and real estate
Recipient of numerous awards and accolades, including the Arnold Palmer Award, the PGA Tour Player of the Year award, and America's Bartlett Award
Net Worth
Greg earned over $ 1 million per year playing on the professional tour.
He retired after a successful career that utilized his brand and fame to build a highly profitable international company.
Here's an estimate of Greg Norman's annual earnings:
Greg Norman's Salary in 2013 – $20 Million
Greg Norman's Salary in 2014 – $22 Million
Greg Norman's 2015 Salary – $20 Million
Greg Norman's 2016 Salary – $25 Million
Greg Norman's Salary in 2017 – $24 Million
Greg Norman's Salary in 2018 – $26.5 Million
Greg Norman's Salary in 2019 – $25 Million
Greg Norman's Salary in 2020 – $28 Million
Greg Norman's Salary in 2021 – $30 Million
Greg Norman's Salary in 2022 – $33 Million
Greg has business interests in several countries worldwide, making his business financially sound and will continue to make him a fortune.
Greg Norman's Career Earnings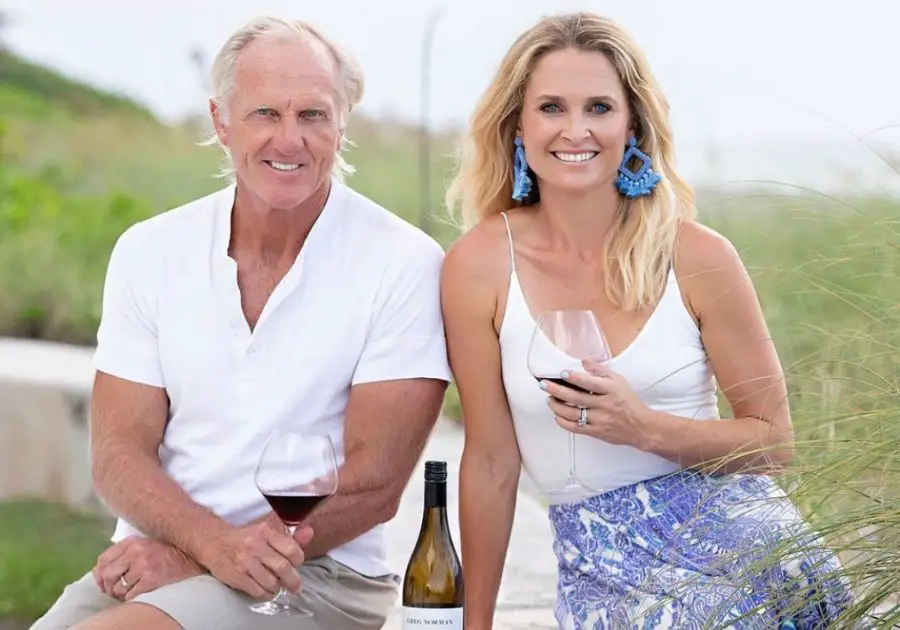 Greg's annual income was impressive while playing professional golf, but it pales compared to his business earnings.
His business has generated colossal income, making him extremely wealthy.
Here's Greg Norman's annual net worth.
Greg Norman's 2017 Net Worth – $190 Million
Greg Norman's net worth in 2018: $210 million
Greg Norman's net worth in 2019: $330 Million
Greg Norman's Net Worth in 2020 – $360 Million
Greg Norman's Net Worth in 2021 – $390 Million
Greg Norman's Net Worth in 2022 – $400 Million
Greg has made smart investments in real estate and related industries. His business acumen and company will prosper if he's at the helm.
Recognitions & Awards
Greg won almost every major tournament during his career.
These are some of Greg Norman's most memorable moments:
Greg was awarded the 2008 Golf Writers Association of America Bartlett Award for his philanthropic work.
In 2001, he was inducted into The World Golf Hall of Fame.
Greg was awarded the Old Tom Morris Award in 2008 for his dedication to golf.
Greg was named PGA Player of the year in 1995.
He was awarded the Bryon Nelson award on five occasions in 1988 and 1990 and three years consecutively from 1993 to 1995.
Greg was an example for all golfers. He may no longer play competitively, but he is still very involved in golf around the globe.
Greg Norman's Money Spending Strategy
Greg is known for his large donations to charities. Greg donates to charities such as the QBE Shootout, which benefits the Children's, Cancer Fund.
He is also a trustee for The Environmental Institute for Golf.
Greg is passionate about cars. His garage has housed some of the most expensive cars in the world and the odd golf cart.
He invested in real estate, which is how many other top golfers like Gary Player, Tiger Woods, and David Leadbetter have built their fortunes.
Highlights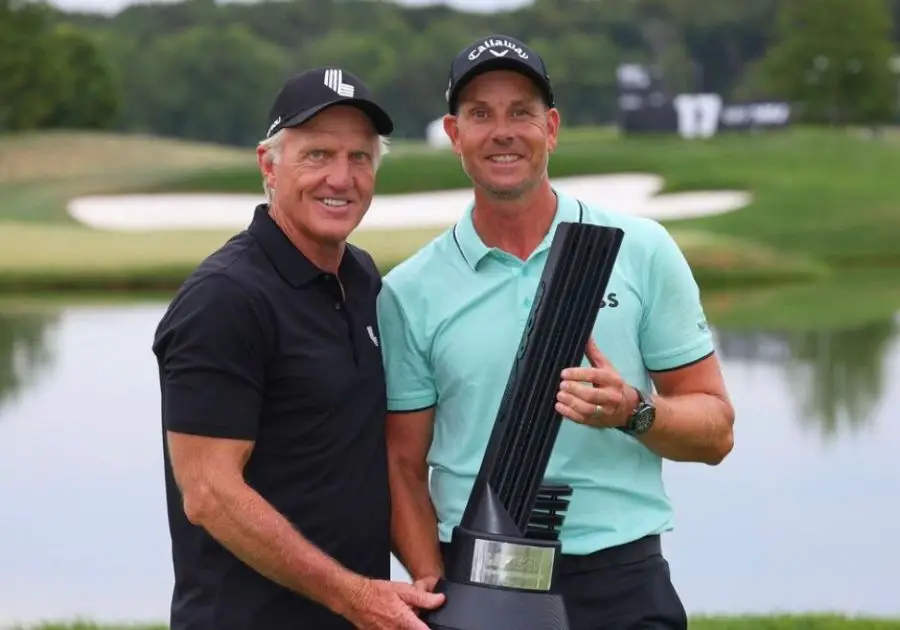 Greg Norman was always a joy to see on the course. His tournament victories are legendary, as well as his long drives from the tee.
These are some of Greg Norman's most significant moments:
He won the British Open in 1986 and the 1993 British Open in 1993. These were his two most memorable wins.
Greg lost a six-stroke lead at the 1996 Masters Tournament and could not make a heroic effort to win on the final day. He lost five shots to Nick Faldo, one of the world's most successful golfers.
He was the first Tourist to earn more than $10 million annually.
Greg has won 91 professional events worldwide, including 20 on the PGA Tour.
He was awarded the Jack Nicklaus "PGA Tour Player Of The Year" award in 1995.
He ranked 2nd worldwide by the Official World Golf Ranking several times.
Although we might not see Greg's formidable performance on the PGA Tour anymore, Greg will remain a prominent presence in the boardroom and make intelligent decisions to ensure his company thrives internationally.
Conclusion Greg Norman
From the day Greg began to play golf with his mother, Greg knew he was destined for greatness.
His determination and drive for success enabled him to overcome obstacles to becoming a true champion.
Greg Norman may no longer compete in golf tournaments, but his successful business ventures will continue to promote the game of golf.
Greg Norman is one of the most successful and wealthiest professional golfers ever.
His career earnings, business ventures, and endorsements have contributed to his net worth of $400 million, and his philanthropic efforts have significantly impacted numerous charitable organizations.
Despite retiring from professional golf, Norman remains an important figure in the sport, and his legacy as one of the greatest golfers of all time is secure.