The new Aerojet driver from Cobra Golf has only further solidified their reputation as a leader in producing exceptional clubheads at a reasonable cost.
And with the introduction of this new driver, Cobra has made it easier than ever to achieve maximum speed and distance on your swings.
The LTDx range is being replaced by an even more outstanding collection of three models that provide remarkable ball speeds and forgiveness.
I've had the Cobra LTDx Max in my bag for over a year and loved it, but the Aerojet drivers offer even more power and reach with a classic Cobra look.
The Cobra Aerojet Driver is a top-rated golf driver that delivers a blend of distance and precision, making it an excellent choice for golfers seeking a high-performance driver at an affordable price.
Its advanced aerodynamic shaping and three different models make it a powerful driver that can help you get more distance off the tee while still providing plenty of forgiveness.
Let's dive in and take a closer look at what makes the Aerojet driver such an impressive piece of golf equipment.
Cobra Aerojet Driver Price & Specs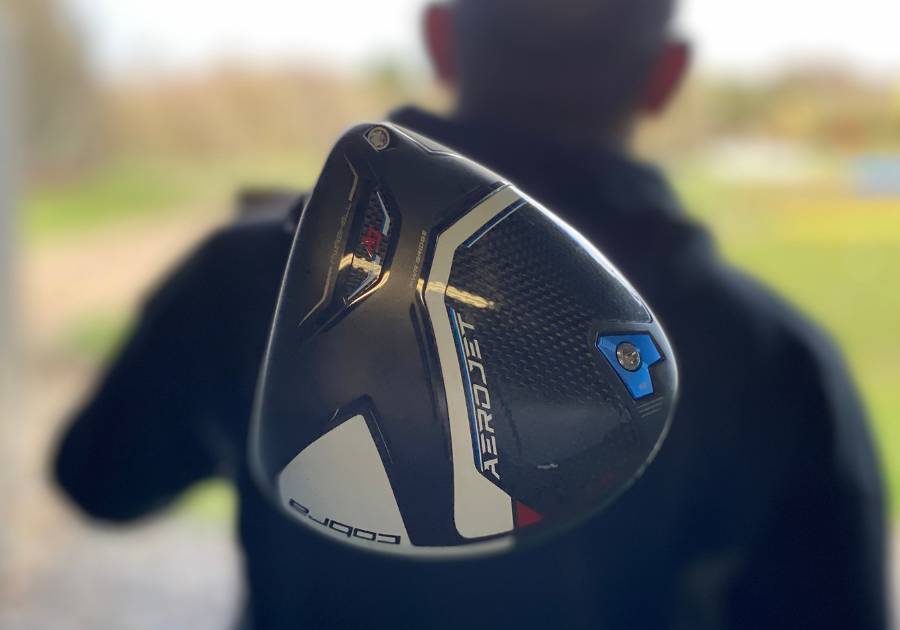 According to Cobra, the Aerojet driver is designed to help players of every skill level hit longer and straighter drives. It does so with a combination of an aerodynamic clubhead shape, lightweight components, and adjustable loft and lie settings.
With the Cobra Aerojet driver, you can expect a fast and stable clubhead that helps you generate both maximum distance and forgiveness on off-center hits.
The driver has an adjustable range of 9°, 10.5°, and 12° degrees of loft, allowing players to tailor the launch angle to their individual swing style.
The Cobra Aerojet Driver retails for $549, slightly cheaper than the latest Callaway Paradym Driver at $599.
It has a medium launch and low spin, meaning it provides a good balance of distance and forgiveness on off-center shots.
From the adjustable loft to the various shaft flex and shaft options, this driver helps every player customize their own unique setup with ease.
Shaft Flex: Graphite Lite, Regular, Stiff, X-Stiff
Shafts: MCA Kai'li White 60, MCA Kai'li Blue 60, Project X HZRDUS Black Gen 4 60
Grip: Lamkin Crossline (58R) – Black (48)
Cobra Aerojet Driver Review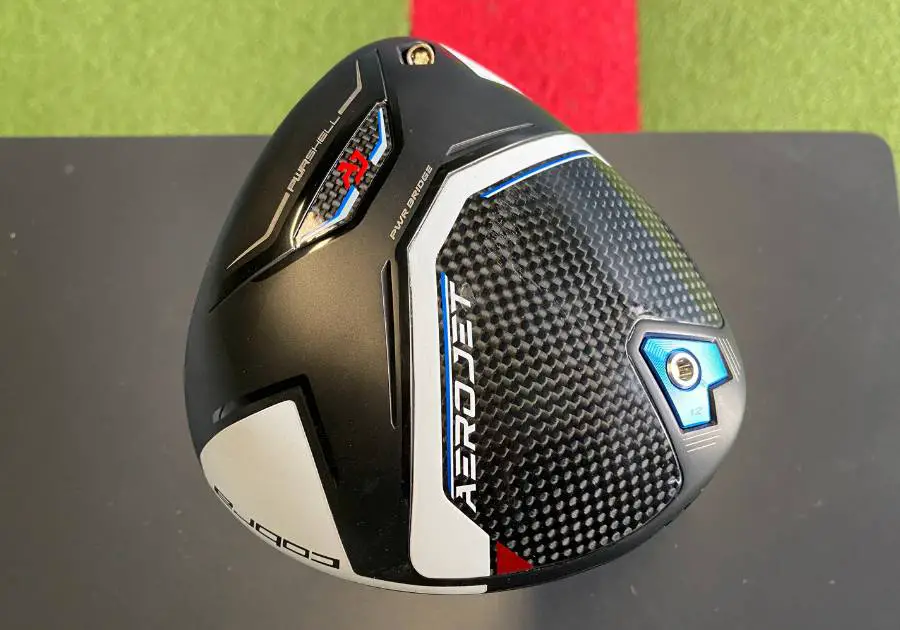 For the average golfer, finding a driver that offers an optimum combination of distance and forgiveness can be tricky. But, with the Cobra Aerojet driver, you don't have to worry about compromising performance.
The Cobra Driver line has gone all-in on optimizing aerodynamics to maximize club speed in the air.
Additionally, PWR-BRIDGE CG weighting and H.O.T face technology have been implemented into both fairway and hybrid versions of these drivers for added stability during use.
The combination of these features gives you a driver that's very easy to launch, with plenty of forgiveness on those off-center shots.
Plus, the adjustable loft allows you to customize your launch angle and spin rate to get even more out of your game.
So, is this the best line of Cobra drivers yet? Well, it certainly looks like they may have hit a home run with this one!
Looks and Feel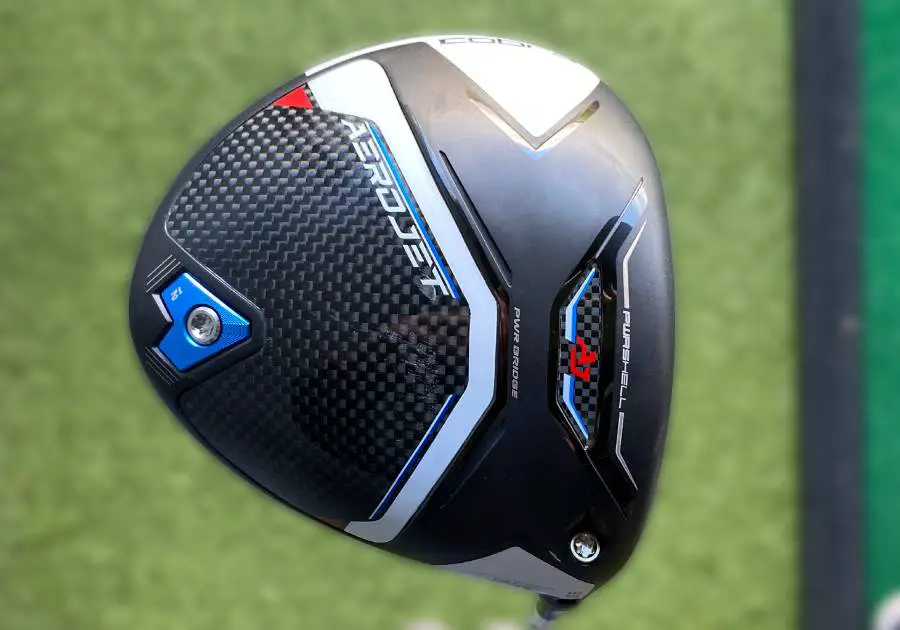 The shape of the Cobra Aerojet club head reminds me a lot of my Cobra LTDx Max driver, but with a more modern twist. 
The clubhead features a sleek, aerodynamic design that is sure to turn heads on the golf course, while the matte finish gives it a modern, stylish look.
The Aerojet Driver feels incredibly balanced and stable in your hands, providing a level of confidence that is hard to beat.
The club's weight distribution is optimized to help you generate more clubhead speed, resulting in longer and more accurate drives.
What is also really noticeable about this driver is the sound. On impact, the Aerojet emits a muted, yet powerful thud that's not too loud or tinny.
---
The three different models – LS (low spin), Max (slight draw bias) and the standard Aerojet Driver – all have their own distinct feel, allowing you to find the perfect fit for your game.
---
All in all, the Cobra Aerojet driver is an attractive and performance-driven club that can help you take your game to the next level.
Performance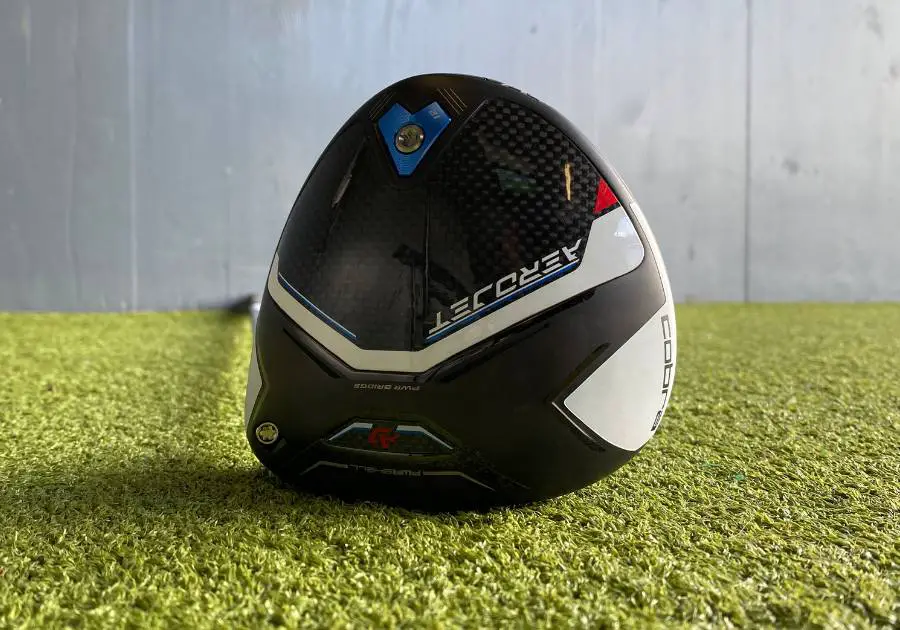 The Cobra Aerojet driver has been created to give golfers an exceptionally speedy, low-spin head that comes complete with forgiveness and remarkable lift-off.
In comparison to its predecessor Cobra LTDx you do not gain massive gains but it surely gives you more distance and accuracy.
I recently had the chance to test out the Cobra Aerojet driver, and all I can say, it is an impressive club. Cobra claims that the driver can provide up to 15 yards of additional distance, and I can definitely vouch for that.
With its superior aerodynamics, the Aerojet drivers provide an explosive combination of club head speed and distance. The sleek design further aids in reducing air resistance for enhanced accuracy and control when you take your shot.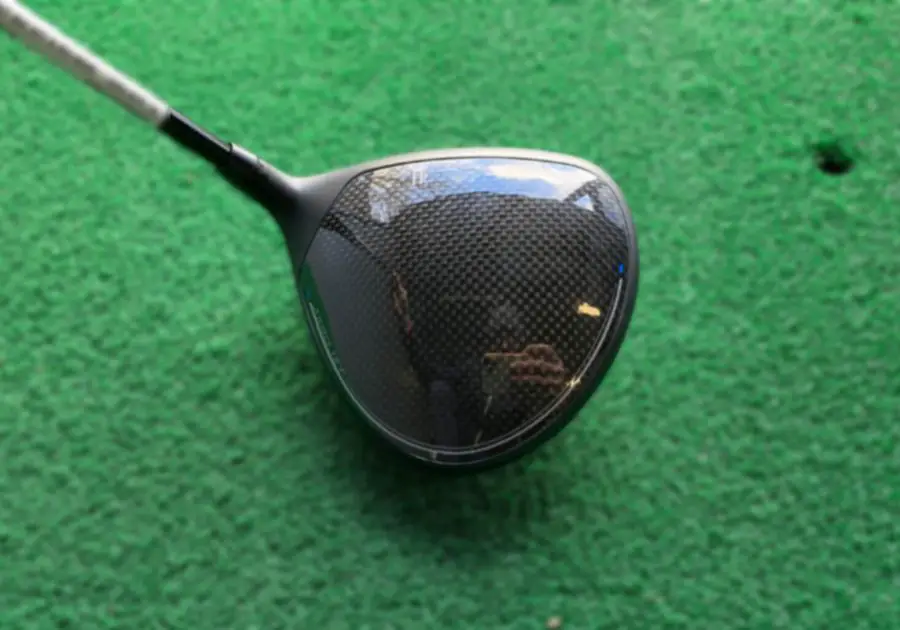 ---
The Cobra Aerojet driver has been designed to offer maximum distance and forgiveness on off-center hits, making it ideal for both novice and experienced golfers. Its combination of features makes it a reliable choice that offers the best of both worlds.
---
With its combination of performance and affordability, this driver is sure to be a popular option for golfers seeking an upgrade for their game.
Technology and Features
The Cobra Aerojet driver has a lot of technology packed into its clubhead. The aerodynamic shape helps you increase your club speed and achieve better ball speed off the tee, while the adjustable loft and lie settings allow you to customize your launch angle.
Advanced Aerodynamic Shaping
Not only does the Aerojet driver boast an incredibly aerodynamic design, but its progressive approach also ensures that each of its drivers is as streamlined and sleek as possible.
This advanced shaping helps reduce drag, allowing for more clubhead speed and distance.
PWR-Bridge Weighting
Inspired by the DaVinci bridge this A.I.-inspired technology helps to make the driver more stable and consistent, allowing you to maximize your ball speed on every shot.
This feature also helps you reduce spin, giving you more control over your shots.
PWRSHELL with H.O.T. Face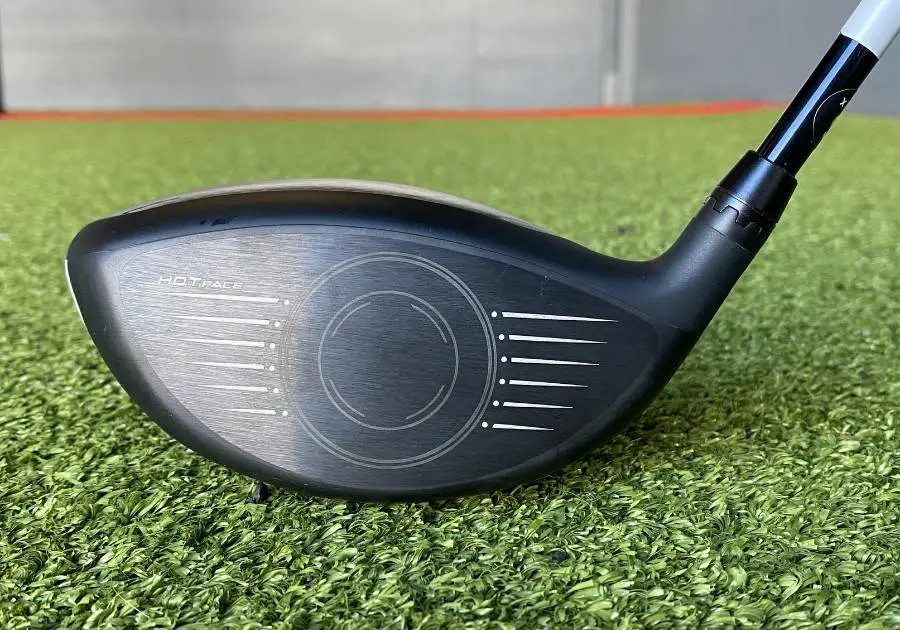 The PWRSHELL with H.O.T. Face is designed to flex and expand at impact, allowing it to generate more ball speed while also improving shot control.
Cobra claims that this new technology will deliver up to 5 more yards when compared to other drivers on the market.
Carbon Crown and Sole
The Carbon Crown and Sole reduce weight for higher launch angles and increased ball speed, while the adjustable loft allows you to customize your launch conditions for optimal performance.
Adjustable Loft
The adjustable loft and lie settings enable you to customize the club for your desired launch conditions and playing style.
This helps optimize ball flight and spin rates, giving you improved accuracy and distance.
Lineup
The Cobra Aerojet driver comes in three models, the LS (low spin), Max (slight draw bias) and the straight-up Aerojet.
Cobra Aerojet MAX Driver
The Aerojet Max driver is the most forgiving model in the lineup. It offers a draw bias to help you hit a straighter ball flight, while still providing plenty of distance and accuracy.
This driver will suit mid to high handicappers looking for more distance and consistency.
Standard Aerojet Driver
The Standard Aerojet driver is the perfect club for both knowledgeable golfers and amateurs who need something that will reduce spin, launch quickly, and still offer forgiveness.
Cobra Aerojet LS Driver
The LS driver is the most advanced model in the lineup, made specifically to reduce spin while still providing optimal launch conditions.
It's designed for experienced players who are looking for maximum distance and accuracy off the tee.
Pros & Cons
Pros:
The streamlined shape reduces drag for increased club head speed
Three models available to suit different playing styles
Raised skirt and symmetrical shaping for improved accuracy
Cons:
Not as forgiving as some other drivers on off-center hits
May take some time to get used to the new design
Expensive compared to other drivers on the market
Alternative Recommended Drivers
Wrap Up
Cobra has yet again proved why it's one of the leading brands in golf with its Aerojet driver.
The advanced aerodynamic design and PWR-Bridge weighting technology allow it to launch quickly while reducing spin, giving you more distance off the tee.
If you're looking for a top-of-the-line driver that offers maximum performance, then the Cobra Aerojet is definitely a great option.
However, if you're on a budget there are plenty of other drivers out there that provide similar performance at a much more affordable price.
At the end of the day it all comes down to personal preference and what your goals are on the course. We always recommend getting fitted by a professional to find the right driver for you.
Good luck and happy golfing!