Being a golfer, you have probably heard the term shotgun start being used, but may not be quite sure what it actually means. A shotgun start is simply when tee times are set and all golfers tee off at the same time, rather than at staggered intervals.
But what does shotgun start in golf mean? Well, you gather a large group of golfers together, set a tee time, and have everyone start their round at the same time. The golf course will be set up with multiple tee boxes to accommodate a large number of golfers, and everyone will start on a different hole.
The main advantage of a shotgun start is that it allows for a large group of golfers to play together without having to wait around for other groups to finish. It also cuts down on the amount of time spent waiting between shots.
History of Shotgun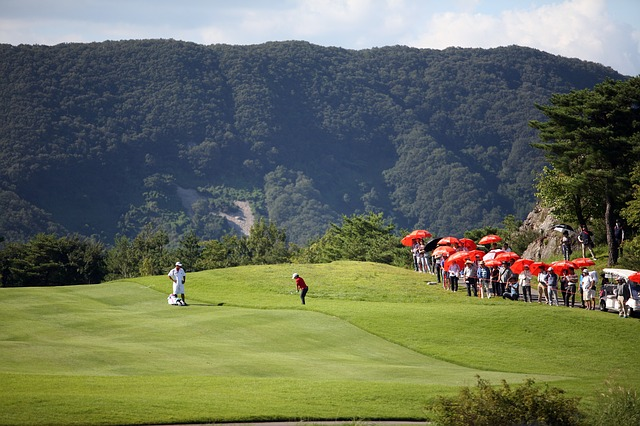 The December 2004 issue of "Golf Digest" reported that in May 1956, Jim Russell, the head pro at Walla Walla Country Club in Walla Walla, Washington, fired a shotgun to sound the start of play. This is considered the first recorded use of a shotgun to start a golf tournament. Since then, the shotgun has become synonymous with group starts in golf.
The sound of the shotgun has now been replaced with a siren or air horn, but the name has stuck. While it is most commonly used for large tournaments, shotgun starts are also used for social events and corporate outings.
When and Why Is A Shotgun Start Used?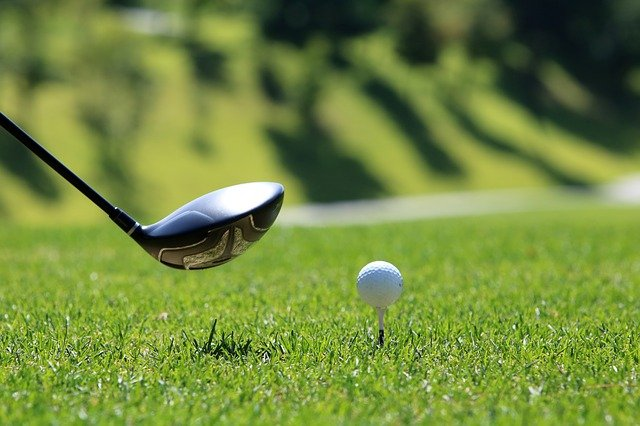 A shotgun start is often used for large charity or corporate outings, as well as professional tournaments. It allows for a large number of people to play together without having to wait for other groups to finish. Most golf clubs invite larger groups of golfers or societies to play this type of format midweek to increase their green fees income. But of course, this is not always welcome by the members as it can disrupt their normal tee time.
How Does A Shotgun Start Work?
I actually like shotgun starts as they give you the opportunity to meet other golfers that you would not normally meet. On the day you gather in the clubhouse for a breakfast or maybe a bacon sandwich and a cup of coffee.
Usually, there is a meeting and a quick brief on the day ahead. This is where the organizers will go through the rules of the day and maybe talk about any prizes that are up for grabs. Before you head to the first tee, you will be given your scorecard and maybe a goody bag.
You then head out to the first hole where you will be introduced to your playing partners for the day. After that, it is time for the starting signal, shotgun start,s and away you go.
Advantages of Using a Shotgun Start in Golf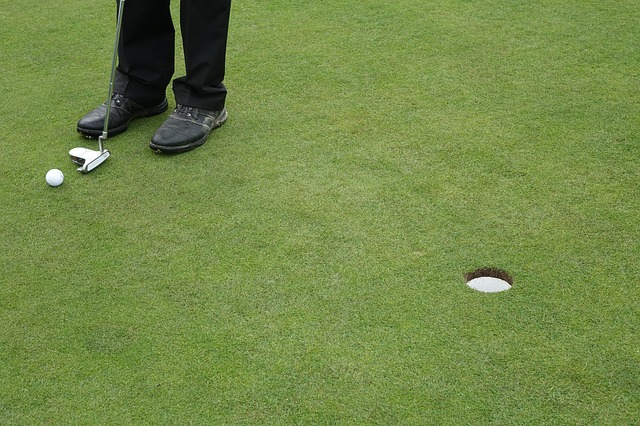 The main advantage of a shotgun start is that it saves time. If you have ever played in a large group, you will know that it can take a long time to get around. This is because you are constantly waiting for other groups to clear the hole ahead of you.
With a shotgun start, everyone tees off at the same time so there is no need to wait. This means that you can get around the course much quicker. In most of these golf tournaments, you also get refreshments as part of your entry fee so you can keep your energy up.
My favorite part of this tournament is that you get to play 18 or even 36 holes with refreshments throughout the day. This can be a great way to spend a day if you are looking for something different.
What Are The Disadvantages Of A Shotgun Start?
The main disadvantage of a shotgun start is that it can be chaotic. With so many people starting at the same time, there can be a lot of confusion as to who is going where.
Another disadvantage is that it can be difficult to keep track of everyone in your group. It is not uncommon for groups to get separated during a shotgun start.
Finally, shotgun starts can be stressful for those who are not used to them. The pressure of teeing off in front of a large group of people can be daunting.
How Long Does it Take to Play in Shotgun Golf Competition?
As I mentioned before, one of the advantages of a shotgun start is that it saves time. With everyone starting at the same time, you can get around the course much quicker.
In most cases, you will be able to finish your round in under 4 hours for the first 18 holes and if you are playing in all day competition you will play 9 holes in the afternoon which normally takes around 2 hours followed by dinner and prizes.
What is a Double Shotgun Start in Golf?
A double shotgun start is when two groups tee off at the same time from different tees. This is often used in large tournaments where there are too many players for a single shotgun start.
Most of the golf courses split this competition into two, where some of the players play in the morning and others play in the afternoon.
When Should I Choose a Shotgun Start?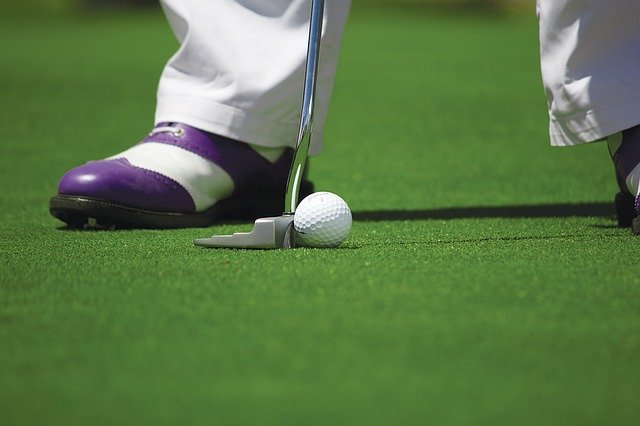 For me personally, a shotgun start is a great way of enjoying golf. I get to meet players of different abilities and have a great day. It is also a great way to support your local golf club as most of these shotgun starts are held to raise money for the club.
If you are competitive nature like me then it is also a great way to test your skills against other players. The awards ceremony is always a great way to finish the day off. Most courses will have a variety of prizes for the different categories such as longest drive, nearest the pin, and of course the overall winner.
You can also check out the Pro Shop as most of them will have a sale on the day with some great discounts or simply hit some warming up shots at the driving range before the start.
Conclusion
I would definitely recommend playing a shotgun start golf tournament at least once in your life! This type of event is a great way to meet new players, have a lot of fun, and raise money for your local golf club or a charity!
If you are looking for a competitive edge, then this is also a great way to test your skills against other players. If you are feeling brave, why not enter the longest drive or nearest the pin competition?