Eldrick Tont Woods, known to the world as Tiger Woods, is universally acknowledged as one of the greatest golfers of all time, and is one of the most famous and instantly recognizable athletes anywhere in the world.
Born in Cypress, California to father Earl Woods and mother Kultida, Tiger is an only child. His father was a US Army veteran who served in the Vietnam War. "Tiger" was so nicknamed in honor of a South Vietnamese soldier, Colonel Vuong Dang Phong, who had been a friend of his father and was also nicknamed Tiger.
Woods was introduced to golf by father Earl, a single-digit handicap amateur, before the age of two. He was able to take advantage of Earl's military status to practice on the US Navy course in Los Alamitos. At five years of age he appeared in Golf Digest and won his first competition, in the Under-10s section, at the age of six. In 1984, while still eight, he triumphed at the 9-10 boys event at the Junior World Golfing Championships – a competition he would win six times, at different age levels.
First Professional Tournament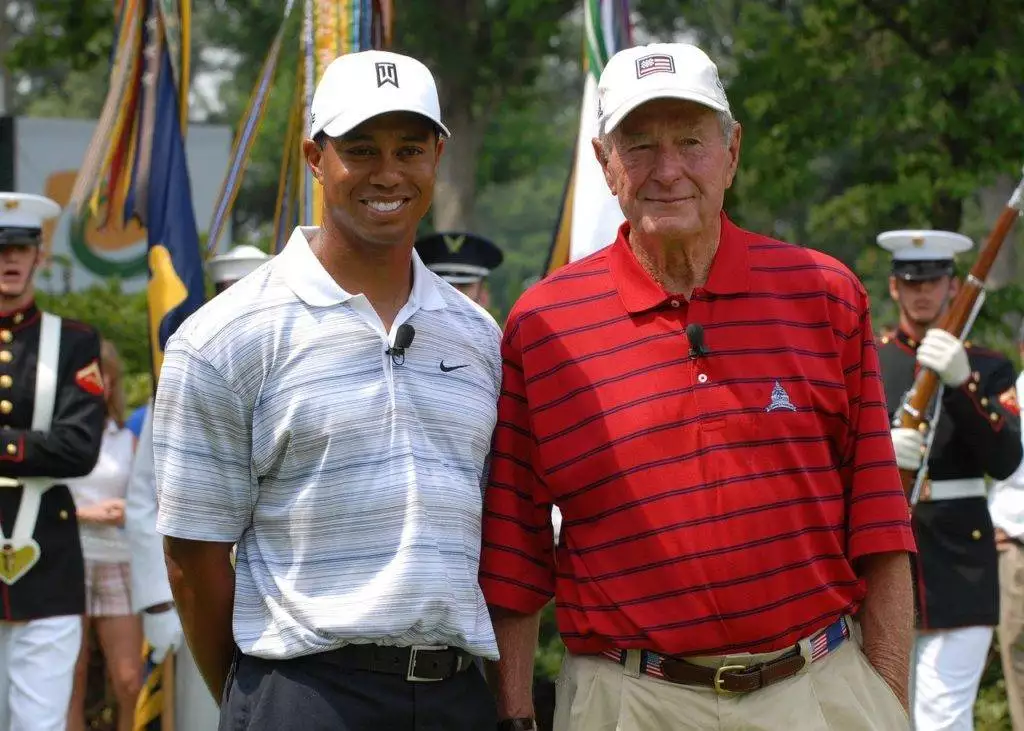 Tiger Woods' first tournament, albeit at junior level, was the Big I in 1989, where he was partnered with the then relatively unknown John Daly in the final round. Daly beat him by one stroke, having birdied three of his last four holes.
It was around this time that he met the legendary Jack Nicklaus, in Los Angeles at the Bel-Air Country Club. Woods played alongside Nicklaus at a clinic for the club's members and the veteran was greatly impressed by his skills and talents.
In 1994 he was recruited by Stanford University under a golf scholarship and won the fortieth Annual William H. Tucker Invitational during that September. Still an amateur, he then participated in the 1995 US Masters tournament at the age of 19. In 1996 he won the NCAA individual golf championship.
In 1996, after turning professional, he signed groundbreaking advertising deals with Titleist and Nike, and was named Sports Illustrated's Sportsman of the Year. When he won his first Masters tournament in April 1997 he was the youngest player, at 21, ever to have done so.
Major Championships and Other Professional Tournaments
It is important that we distinguish between a "major" and any other golf tournament. The word here is not merely descriptive, but a reference to specific competitions. Certain contests are officially "majors" – others, whilst possibly still important in the hierarchy of events, aren't.
In men's golf the majors are generally the most prestigious tournaments. Historically this has meant the biggest championship events held either in the United States or the United Kingdom, although in the latter half of the twentieth century this concept broadened somewhat.
At present, there are four generally recognized major tournaments. They are:
The US Open. This is played at different locations around the US and is hosted by the United States Golf Association (USGA).

The Masters Tournament. An invitational event which always takes place at the Augusta National Golf Club.

The PGA Championship. Played at a variety of locations in the USA.

The Open Championship. A UK-based event hosted by the R&A and played on a links course.
Major Championships won by Tiger Woods
Tiger Woods has chalked up 82 PGA tour wins during a long amateur and professional career, more than any player in world golf other than Sam Snead (who also has 82). During that time Woods won a total of 15 majors, an achievement bettered only by Jack Nicklaus (who won 18):
1997 Masters Tournament. Woods his first event success in the majors by an impressive twelve strokes, his second most decisive major win. The runner-up, albeit a long way behind, was fellow American Tom Kite.

1999 PGA Championship. A much narrower one-stroke victory over 19-year-old Spaniard Sergio Garcia.

2000 US Open. A decisive 15-stroke victory over South African Ernie Els and Spain's Miguel Angel Jiménez.

2000 Open Championship. Ernie Els was again in second place, alongside all-time top Danish performer Thomas Bjørn, as Woods beat them both comfortably by eight strokes.

2000 PGA Championship. A closely fought contest to round off a hugely successful year, in which Woods won a three-hole play-off against Bob May in Valhalla. Only the Masters, won that year by Vijay Singh, stood between him and the Grand Slam.

2001 Masters Tournament. A two-stroke victory at Augusta, with handy US rival David Duval as runner-up.

2002 Masters Tournament. At the 66th Masters Tiger Woods won by three strokes on a lengthened course against top ten professional golfer and the previous year's US Open winner Retief Goosen, from South Africa.

2002 US Open. Tiger's second major win of the year came at the expense of American Phil Mickelson, whom he defeated by three strokes.

2005 Masters Tournament. It took a three-year hiatus and a play-off to restore Tiger Woods to the top of the tree, but he did it by eventually overcoming US golfer Chris DiMarco.

2005 Open Championship. His winning ways continued at St. Andrews, where he defeated local lad Colin Montgomerie by five strokes.

2006 Open Championship. The feat was repeated in style the following year in Liverpool, Chris DiMarco once again chasing him home for second place.

2006 PGA Championship. Having tied for the lead after 54 holes, Woods eventually triumphed over second-placed Shaun Micheel by a comfortable five strokes.

2007 PGA Championship. The feat was repeated the following year, this time with Woody Austin playing catch-up.

2008 US Open. Useful American rival Rocco Mediate took Woods to a play-off before handing Tiger his penultimate major victory.

2019 Masters Tournament. In the mother of all comebacks, Woods triumphed by one shot against three runners-up to win his first major for a decade and a half, taking his already impressive tally to fifteen.
Other Noteworthy Achievements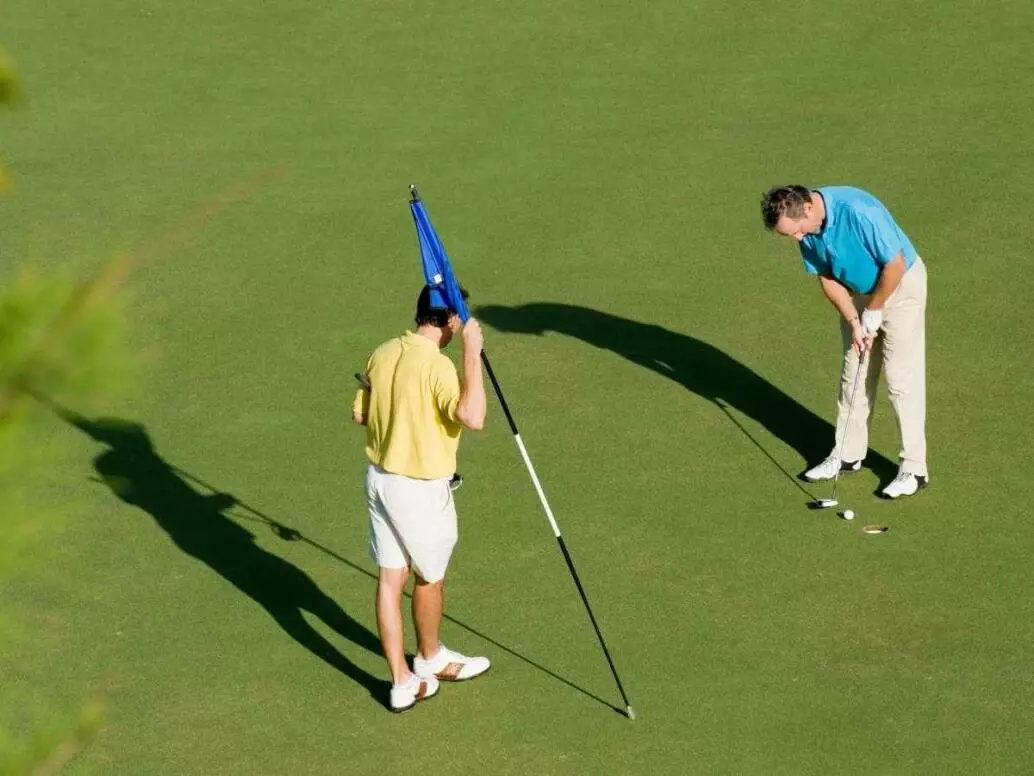 Woods' 15 majors and 82 PGA tour wins are only part of the reason why his is the most recognizable name in golf history. When he took the FedEx Cup title in 2009 Woods became both the first golfer and indeed the first athlete ever to accrue a billion dollars, overtaking both Michael Schumacher and Michael Jordan along the way.
His career earnings reflected not only an enormous cache of prize money but also a not unimpressive portfolio of sponsorships and endorsements.
In terms of individual statistics, his scoring average is the lowest in PGA Tour history. He is the only player to have won all four majors in a row, over the 2000-2001 seasons.
He holds the PGA Tour record for the greatest number of consecutive cuts (with 142), bypassing Byron Nelson and Jack Nicklaus. He has been PGA Player of the Year a record eleven times, and is one of only five players (alongside Gary Player, Ben Hogan, Jack Nicklaus and Gene Sarazen) to have won all four majors – known as a Career Grand Slam.
Personal Problems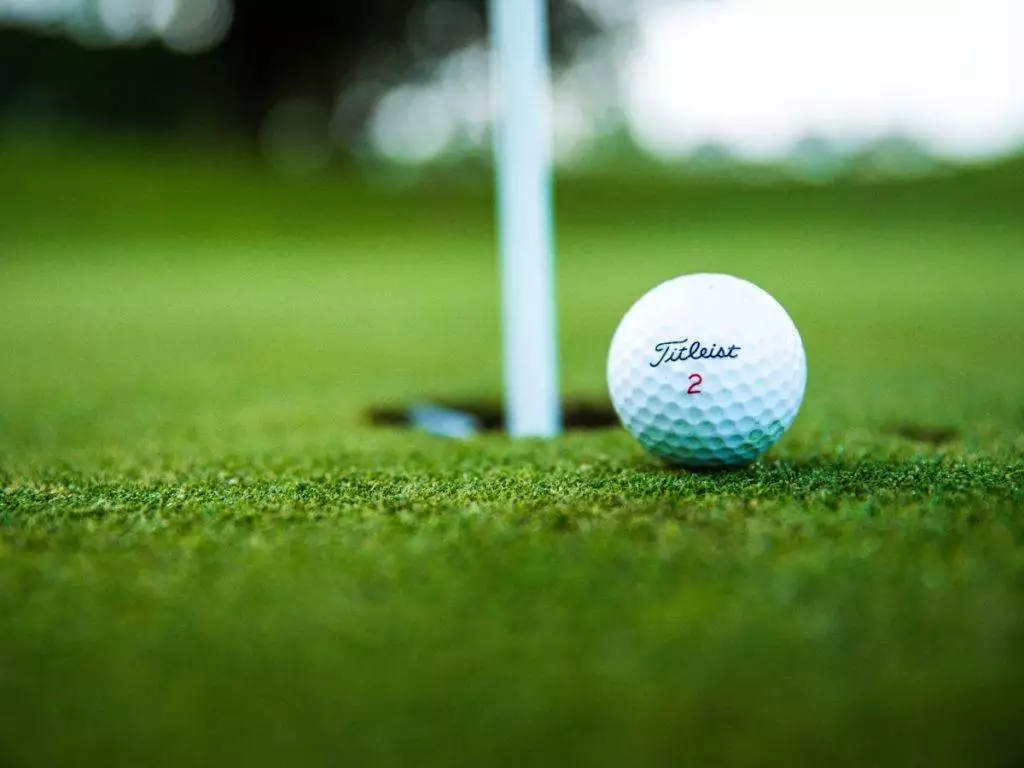 In spite of his astonishingly successful professional career, Tiger Woods has not been without difficulties in his personal life. After a series of accusations of extramarital affairs in 2009 he issued an apology to all those who had supported him.
On November 27th of that year he was involved in a road collision close to his Florida home, as a result of which he was treated for minor injuries and was issued a penalty for careless driving.
The cause of the accident was the subject of some media speculation. His various troubles led some sponsors to reconsider their relationships with him.
In February 2010 he gave a televised statement in which he admitted to having undergone a successful course of therapy, saying that he had been "wrong" and "foolish", and had behaved in an "entitled" fashion.
In 2017 he pleaded guilty to reckless driving and was sentenced to a year's probation after he'd been found asleep at the wheel in the right lane. He had taken several prescription drugs.
Some years later, in 2021, Woods was involved in a more serious car accident when his vehicle was rolled over while driving in California. He sustained leg injuries and underwent surgery, but was saved from more serious injury or possibly worse by the safety features on his vehicle.
The Tiger Woods Legacy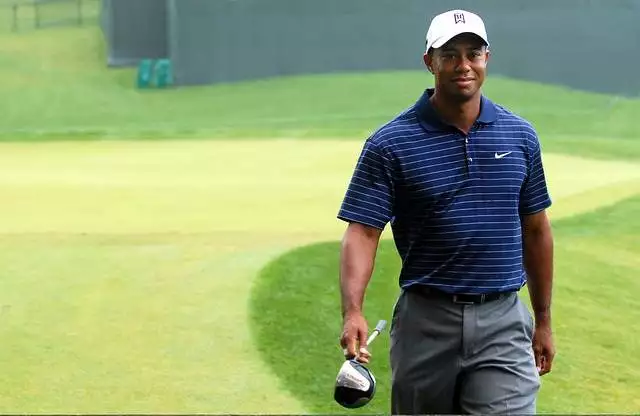 Tiger Woods is probably the best known player in golf history, and certainly the most successful in terms of in terms of prize money and commercial endorsements.
He will be remembered as the youngest golfer, at 21 years and 24 weeks, to have been rated world number one.
The Tiger Woods Foundation (officially the TGR Foundation) was established in 1996 "to empower students to pursue their passions through education".
Perhaps most of all, his achievement of fifteen major wins needs to be considered alongside those of some of the other great names in golf (Gary Player 9, Ben Hogan 9, Tom Watson 8) to truly place it into its rightful perspective.