Scottie Scheffler's wife Meredith is a woman of many talents. She's a wife, a philanthropist, and a businesswoman. She also has been the subject of much speculation regarding her personal life.
Meredith Scudder is the daughter of Mark and Michelle Scudder. She grew up in Texas, U.S., where she met her husband, Scottie Scheffler.
Since she was a teenager, Meredith Scudder has been striving to do good and her actions are evident in her history. So, are you interested to learn more about Meredith Scudder and who she really is? Well, what are you waiting for? Let's go!
Who is Meredith Scudder?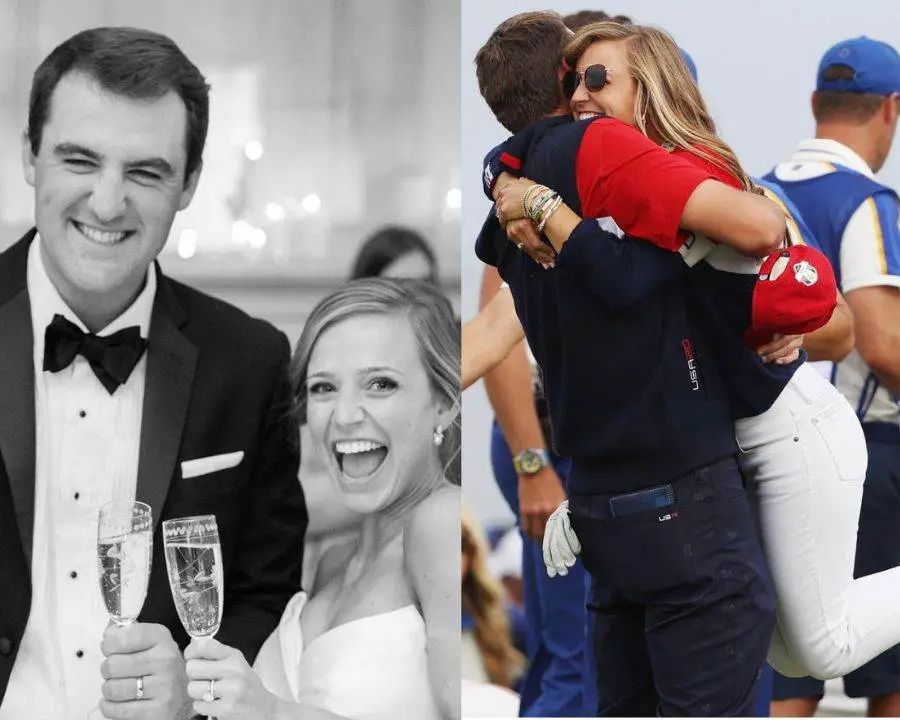 Meredith Scudder is the wife of golfer Scottie Scheffler, and she's been supporting him since he was a teenager. She's a 26-year-old American woman, with a beautiful personality and a successful career.
Let's take a look at her story and how she met the love of her life!
Early Life and Family
Meredith was born around 1996 in Texas U.S.A. Sadly for us; it seems that Meredith kept the details of her real birth date hidden from the media.
The month isn't stated and various sources actually mess up her birth year! Some say she was born in 1998 while others say 1996 or 1997.
However, Meredith is probably the same age as her husband as they both graduated college in 2018. So it's safe to assume she was born in 1996.
She's one of Mark and Michelle Sucdder's three kids. She has one brother, baseball player Andrew Mark Scudder, and a sister called Stephanie Scudder who works at Camp KIVU.
Education
When it comes to Meredith's education, it's safe to say that she's a smart, well-educated woman. According to Meredith's LinkedIn account, she attended Providence Christian School in Texas.
The school's mission is to help students become lifelong learners who love and serve God. It also focuses on developing character, academic excellence, and service to others.
After her years there she went on to continue her education at Highland Park High School. Lucky for her, that's where she met Scottie.
As soon as she was done with high school, she attended Texas A&M University. From there, she graduated with an honor degree in communication and a business minor.
Both of these degrees tell a lot about her mindset and philosophy. For starters, communication is a field where you can make an impact on the world, and it's one that has been growing rapidly over the past decade.
From journalism to advertising, from public relations to non-profit work, a communication degree can be used in any number of fields.
It teaches you how to communicate with people from all walks of life, and how to persuade others with your words.
On the other hand, a business degree provides students with the knowledge and skills they need to succeed in the business world.
A business degree can help you understand how businesses work and learn how to manage your own business if you choose to go down that path.
While her degree in business is just a minor, not her actual major, it complements her actual field. Eventually, both degrees helped her flourish in her career.
Career and Net Worth
Meredith started it out with a job as a counselor at Kanakuk Kamps. They provided Christian summer camps and programs that are fun and create lasting memories.
However, that was back in 2014 before she even graduated college.
She interned at Family Legacy for a while in 2016. It's a faith-based, Christian organization that empowers vulnerable children in Zambia by helping them reach their full potential.
After that, she worked on many different things, but they didn't last for long.
She's held two jobs for many years, and she's still going strong, though. First, she's been an Ambassador for Juice Plus and a Co-Founder of With Purpose: College Station, where she works as Vice President and Event Planning Team Leader.
You see, according to the American Cancer Society, childhood cancer is the second leading cause of death after accidents among young children in the United States.
It's a tragedy that is so incredibly hard to wrap our heads around, but thanks to people like Meredith, we have hope.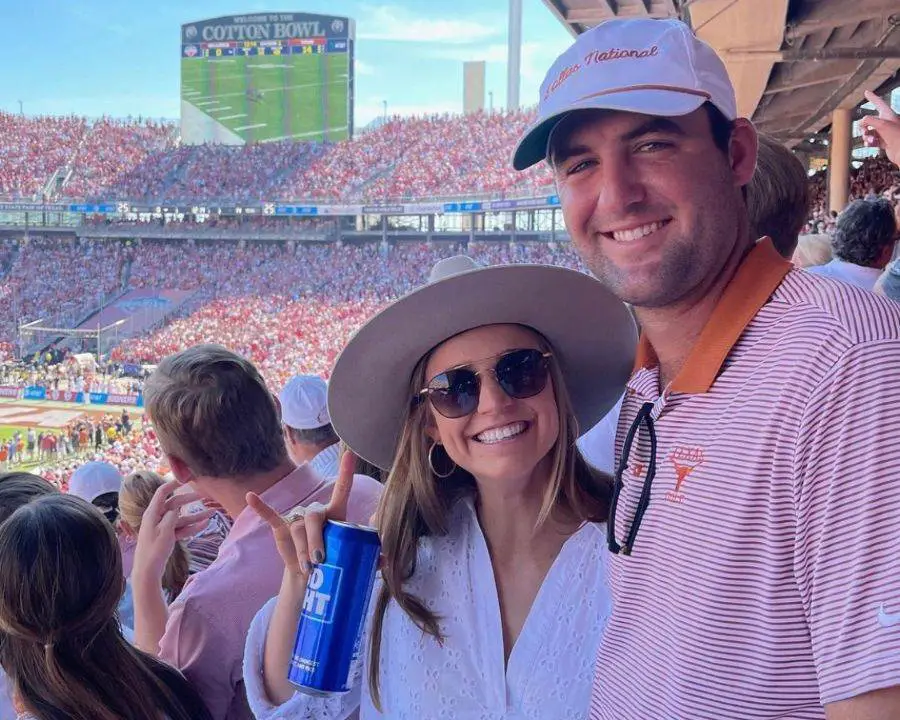 Her organization, With Purpose: College Station, is dedicated to raising awareness about childhood cancer and raising money for research.
As part of her job, she develops long-term relationships with local and corporate sponsors. She also works with the treasurer to develop semester budgets and team budgets.
This is where you can see how her college certificates came in handy—she co-founded this successful fundraiser almost 8 years ago and it's still thriving today.
Her net worth is approximately two to three million dollars, though nothing is confirmed.
Moreover, her work also reveals a little bit of her personality. So let's talk more about that!
Personality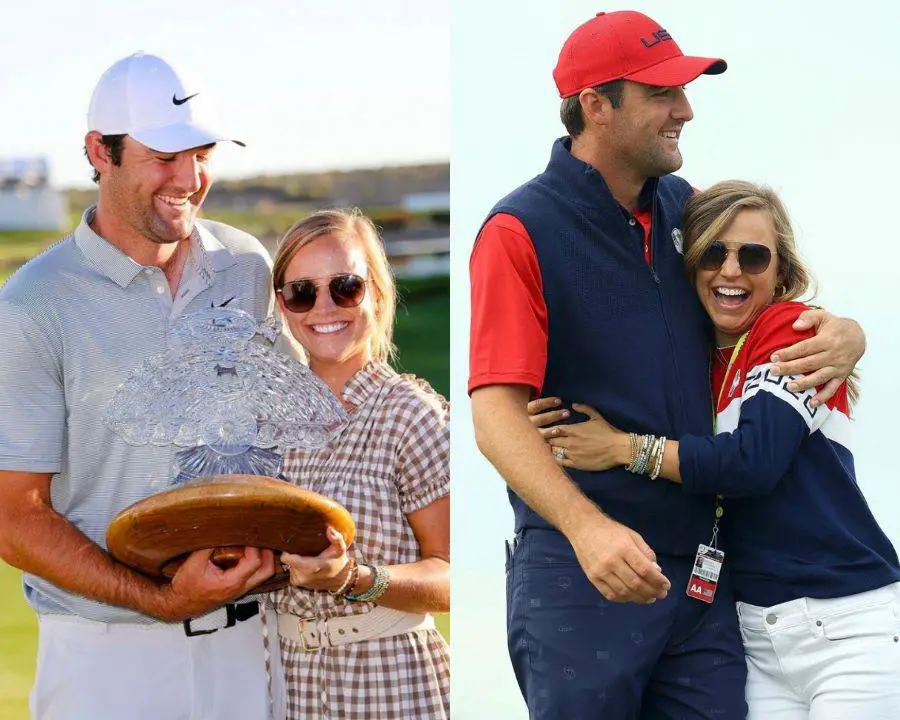 It seems that religion sits at the heart of almost everything Meredith does. Religious people are generally kind, and nice and believe that we should be kind to one another.
You can clearly tell from the obvious pattern in her career history. She interned with a Christian organization to help kids, and then co-founded one of her own!
This is also another sign that she's fueled by ambition. The best thing about being ambitious is that you never stop looking for ways to improve and grow.
Meredith seems eager to learn new skills and take on new challenges. It's clear that she's committed to learning, which will help her do her job better.
She also appears to be close to her siblings. Though her Instagram account is private, there are images of Meredith posing with her sister and brother in an affectionate manner.
Wrap Up
We hope you've enjoyed reading about Scottie Scheffler's wife Meredith. She's an amazing person who has had an interesting life growing up.
With her high school sweetheart by her side, Meredith flourished and worked her way through the world. She's out there trying to make a difference and, hopefully, so are you.