Rory McIlroy has certainly come a long way from a small boy in Northern Ireland to the number one golf player worldwide. 
He earned multiple victories throughout his career as a professional golfer, including four majors by the time he was 25 years old. 
As of January 2023, Rory McIlroy net worth is estimated to be around $150 million, and there aren't any signs of it shrinking in the future! 
In today's article, we'll take a closer look at how he achieved all this success and his personal life.  
Let's begin! 
Early Life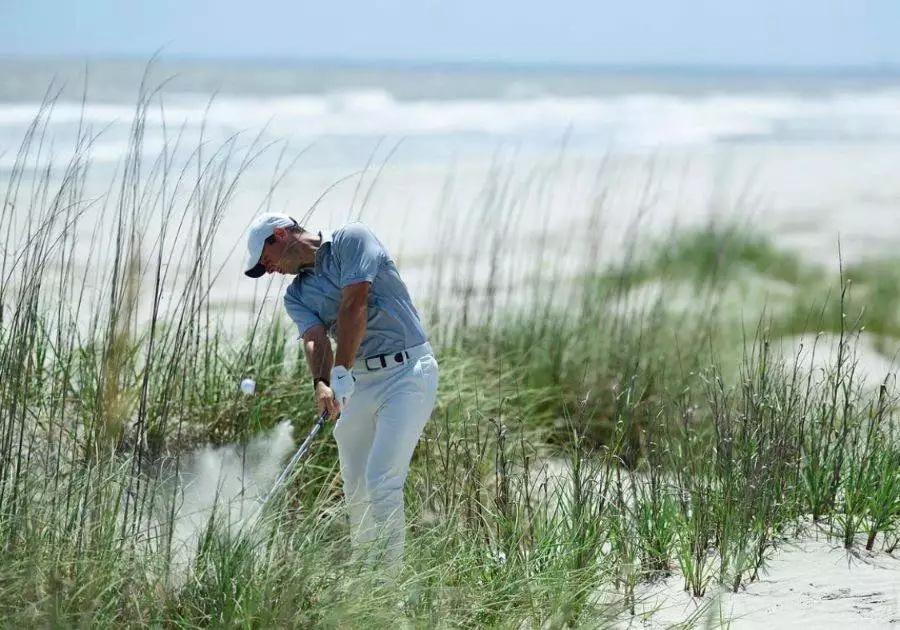 Rory Daniel McIlroy was born in Holywood, Northern Ireland, on the 4th of May, 1989. Rory is currently 33 years old. He has dark brown hair and eyes; he weighs around 161 lbs (73 kg) and stands at 5 ft 9 in (174cm). 
Almost as soon as Rory could comprehend golf basics, his father put a club in his hand. This was mainly because Rory's father was a skilled golfer and wanted to share the sport with his son.  
Rory managed to get into the Holywood Golf Club—the local town club— when he was only seven years old and became their youngest member. 
Gerry and Rosie, who noticed their son's exceptional skills early on, supported his decision to follow his dreams. 
So, his father worked two jobs—as a cleaner and a barman—and his mother stayed during the day to take care of Rory and their home. At night, she worked at the 3M factory. 
With their combined efforts, they were able to get Rory into his first major tournament, the World Championship for boys, when he was just nine years old. 
Golfing Career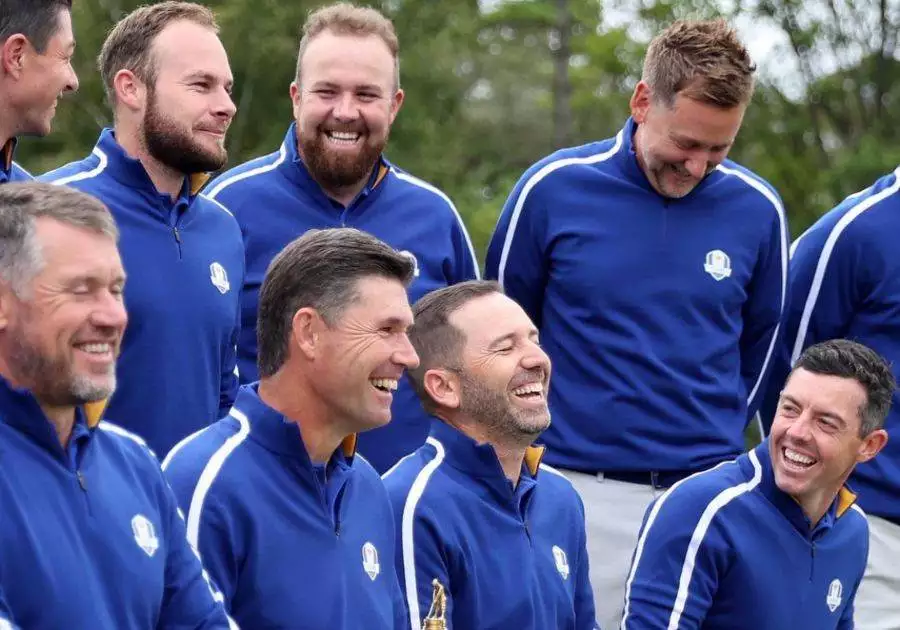 Being the world's number one in golf meant that Rory faced many challenges in his career. To give you a brief overview, here are the highlights: 
Rory's Amature Days 
At just 16 years old, Rory cemented his name as the youngest golfer to win the Irish Amateur Closed Championship in 2005. He also won the West of Ireland Championship during that same year. 
Just a year later, Rory was defending the same championship titles and, not surprisingly, won again. He also won the European Amateur At Biella Golf Club in Italy. 
In 2007, Ireland won its first title since 1987 at the Western Gailes Golf Club in Scotland with McIlroy on the team. 
During that same season, Rory represented Great Britain and Ireland at the Walker Cup. Sadly, the winner of this cup was the U.S. 
Lastly, he was awarded the silver medal as the leading amateur during the 2007 Open Championship at Carnoustie. 
His Professional Record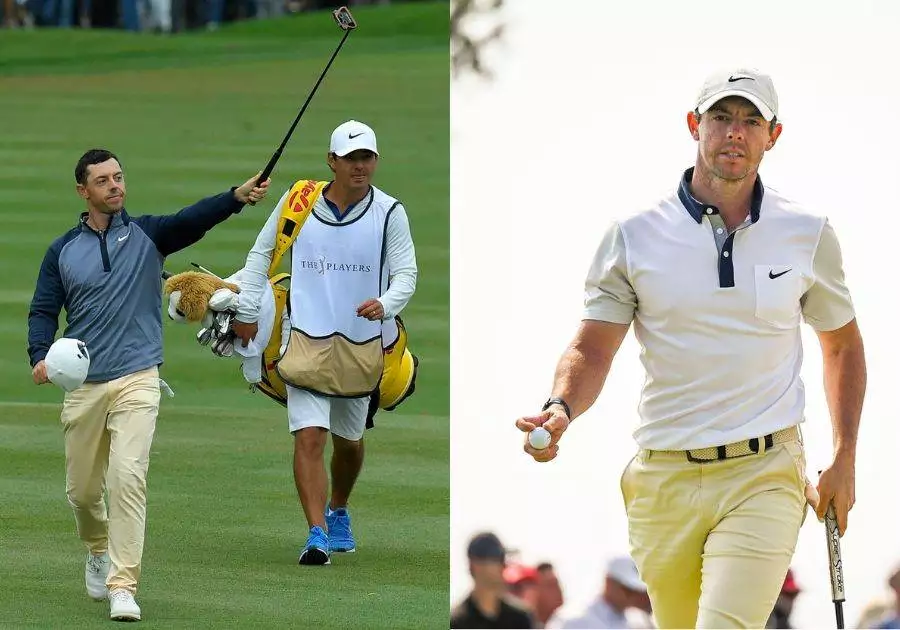 Rory McIlroy's professional career started almost late 2007 when he turned professional just a day before the Quinn Direct British Masters. The young man was only 18 at the time! 
After playing at the British Masters, Rory came third in the Alfred Dunhill Links Championship—his second professional event 
Following that, Rory earned his European Tour card after he tied for 4th at the Open de Madrid Valle Romano. 
In just two events, Rory was able to secure his European tour card, making him the youngest affiliate member to do so. In 2008, he enjoyed a successful season on the European Tour with six top-10s!  
He was ready for the win during the UBS Hong Kong Open against Taiwan's Lin Wen-Tang and Italy's Francesco Molinari. But sadly, Lin got away with a birdie on the second extra hole, winning the tour. 
Around that time, McIlroy finally entered the top 200 on the Official World Golf Ranking.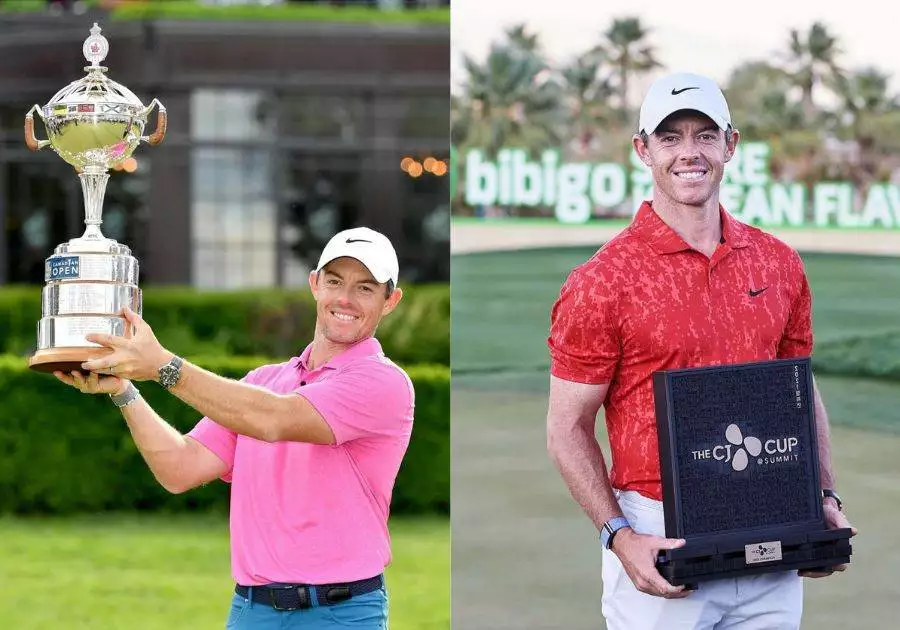 Fast forward a couple of seasons, in 2011, Rory won his first major championship at the U.S. Open at Congressional in Maryland. 
Besides his win, Rory also set a new record with a score of 268 in a 72-hole. This displaced the previous record of 272 held by professional golfers such as Tiger Wood, Jack Nicklaus, and Lee Janzen. 
During this season, his ranking on the Official World Golf Ranking went up to No.4! After that, Rory went on to win many more tournaments, including the 2012 and 2014 PGA Championships, as well as the 2012 European Tour.
Before turning 25, Rory had already won four major championships, making him the third player worldwide to do so.  
Currently, Rory is rated No.1 in the Official World Golf Ranking. 
Personal Life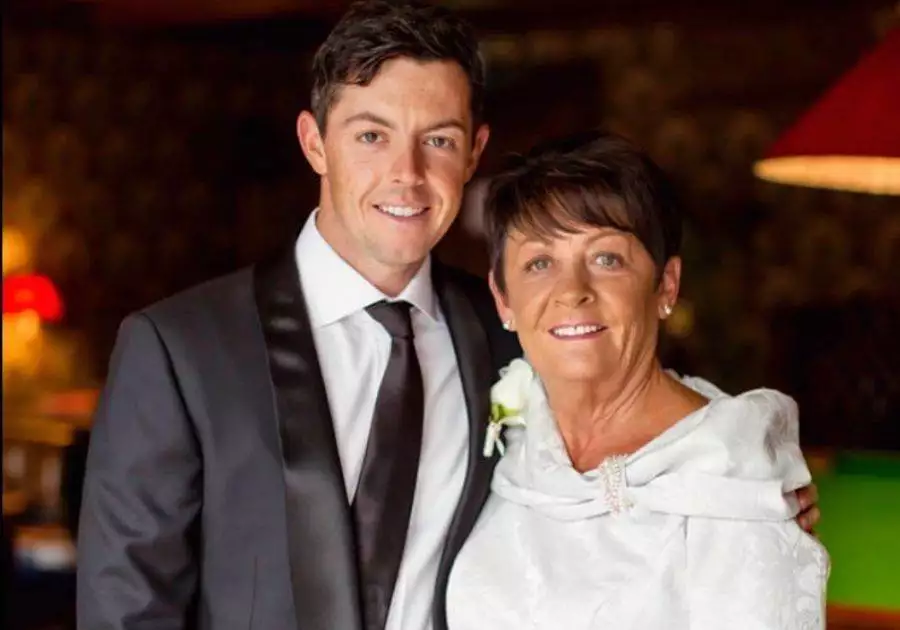 Rory McIlroy enjoys a happy marriage with his wife, Erica Stoll. The two of them met back in 2012 when Rory was almost late for his game at the Ryder Cup at Medinah. 
Lucky for him, Erica was one of the officials that helped Rory get to the driving range on time. Yet, for some reason, the couple didn't get together immediately. 
Instead, they started dating almost three years later, in 2015. They also got engaged later that same year.  
The happy couple tied the knot in 2017 and currently enjoy a quiet, successful life with their daughter Poppy. 
Endorsements and Net Worth 
Of course, because Rory is one the greatest golf players of our time, he has loads of offers from companies worldwide. 
For instance, he has partnered with TaylorMade, a famous golf equipment company in the U.S. He also works with Nike, Omega, Upperdeck, and UnitedHealth Groups. 
So, if you combine Rory's earnings from the matches with his multiple sponsorships, you'll get a total net worth of almost $150 million! 
Final Words 
So, do we need to repeat Rory McIlroy's net worth? In case you missed it, it's $150 million, if not more!  
His fortune is definitely impressive, and he deserves every penny of it. Rory's one of the world's best golfers—if not the best at the moment—with many achievements under his belt.  
We hope you enjoyed reading this article about Rory McIlroy's net worth and learned something new about him!