The name Rick Shiels holds quite a reputation in the world of golf. 
Shiels is a golf professional who has managed to expand his popularity beyond the course and onto platforms like YouTube.
So far, his fan base includes millions of golfers from around the world looking for some guidance. 
However, some people wonder about the average Rick Shiels net worth estimates. Being a top golf YouTuber, he's said to be worth around $2.5 million! 
Rick Shiels: Quick Facts 
Full name: Rick Shiels 
Gender: Male 
Nationality: British 
Age: 36 years old 
Birth Date: July 3, 1986 
Birth Place: Bolton, England 
Marital Status: Married (to Claire since 2013) 
Number of Children: 3 
Zodiac Sign: Cancer 
Height: 6 feet (1.83m) 
Profession: Golf Professional and YouTuber 
Rick Shiels: Bio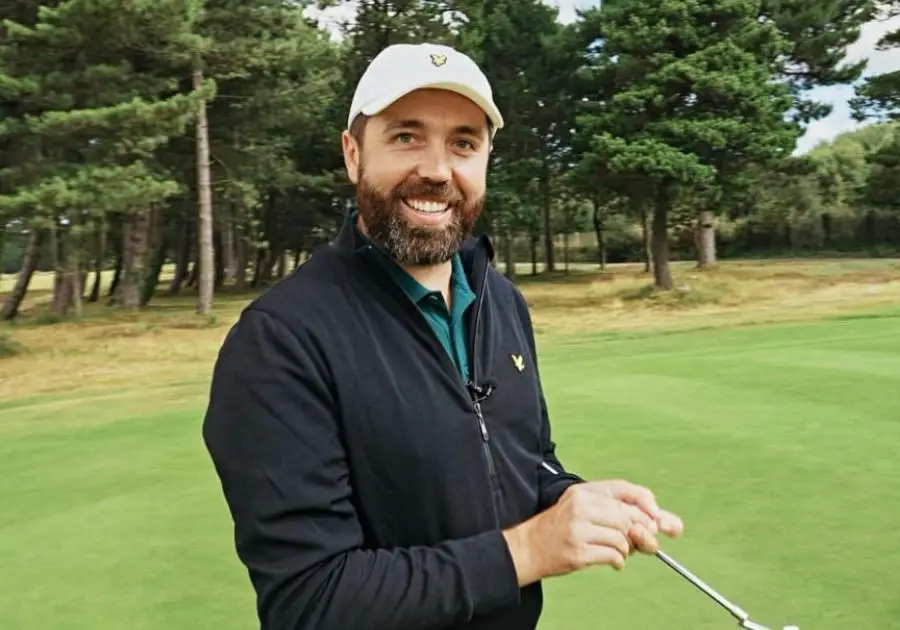 Rick Shiels started playing at the age of 11 at Westhoughton's Hart Common Golf Club. Pushing himself forward, he graduated from Myerscough College with a diploma in golf studies. 
However, his career really began when he started his Professional Golf Association (PGA) training at age 18. Then, he became a golf pro player at 21, working at The Mere Club and Country Club in Cheshire. 
In 2011, Shiels joined the Trafford Golf Centre as a professional golf instructor. The same year, his fans witnessed the creation of his YouTube channel "Rick Shiels Golf." 
In 2015, Rick Shiels said goodbye to Trafford Golf Centre, but it was only the beginning of a new phase in his life. Together with Peter Finch, he launched the Quest Golf Studio at Lytham Golf Academy. 
In fact, they used Rick's YouTube channel to spread the good news with a video titled "Welcome to Quest Golf Studio." 
Aside from his YouTube channel, he hosts his podcast, "Rick Shiels Golf Show." 
With this kind of internet fame, Shiels landed several sponsorships with sports apparel brands that contributed to his net worth! 
Rick Shiels: Net Worth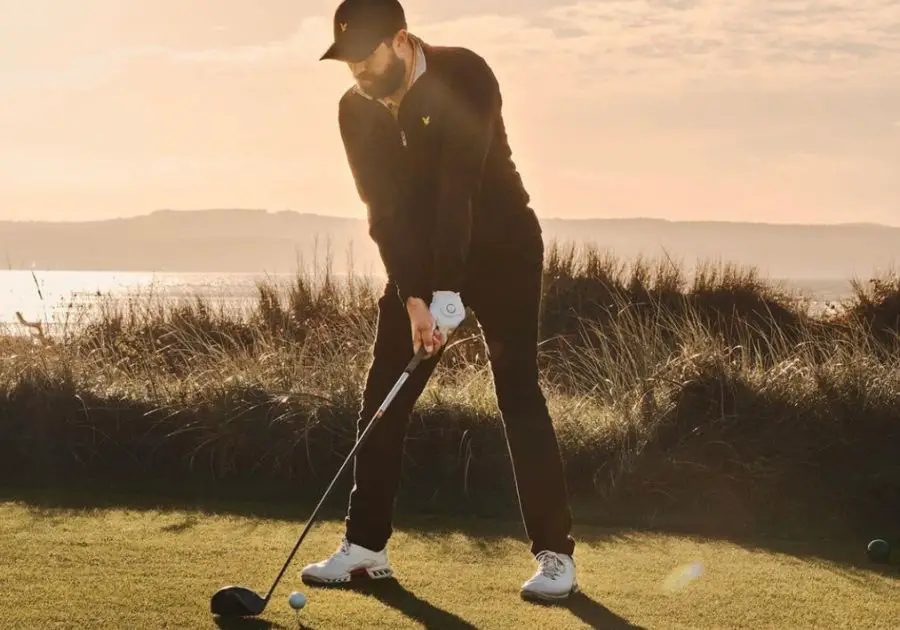 Even though Rick Shiels has never made a public announcement of his earnings, we can make estimations. 
All in all, his net worth is around $2.5 million. The majority of his earnings are from his YouTube channel, golf coaching, and marketing collaborations. 
Let's take a closer look at each of his revenue streams. 
YouTube Revenues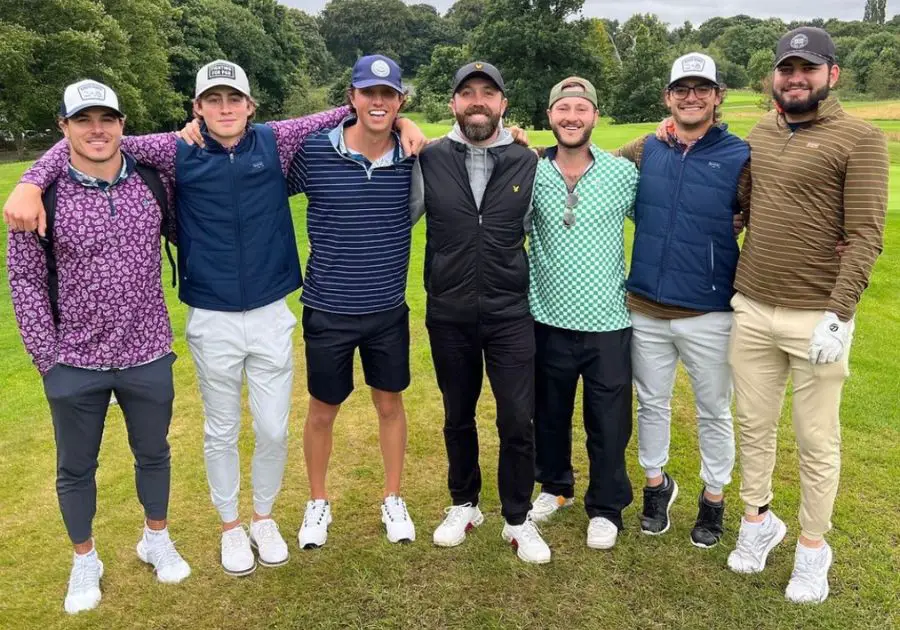 Currently, Shiels runs three YouTube channels. The first is his main channel, and it's called "The Rick Shiels Golf," with 2.44 million subscribers. 
The views on this channel are over 637.3 million, with 2,105 videos. At these view counts, his estimated annual income is $23.6K to $531K, solely from this YouTube channel. Just keep in mind that the estimate changes daily according to the increasing view count.
Shiels' second channel is called "The Rick Shiels Golf Show." That's where he uploads clips from his podcast to around 202K subscribers. 
The third one is called "Rick Shiels Golf Review." You won't find much on the channel just yet, but it already has over 40K subscribers!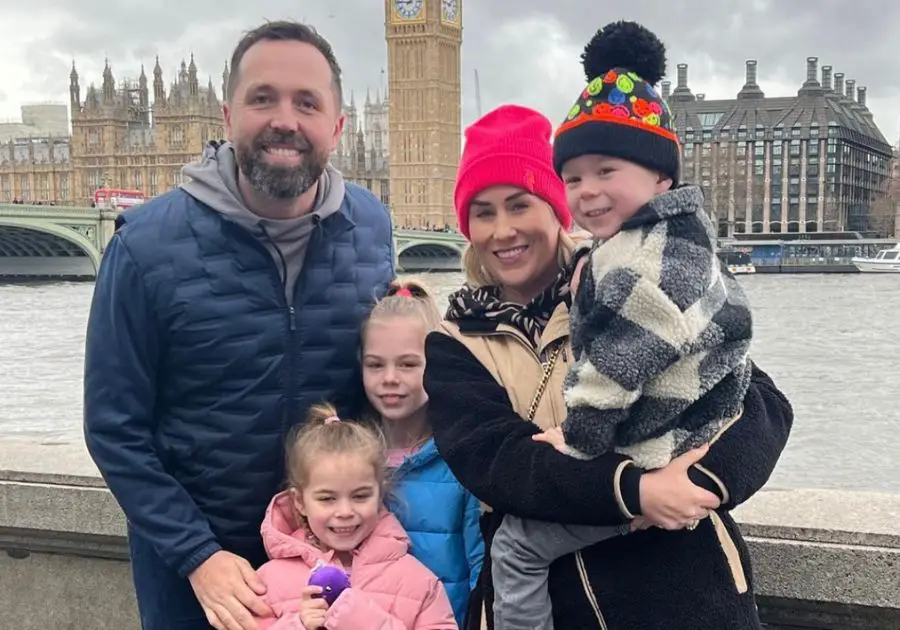 These last two channels don't seem to be among the major revenue streams, unlike the first channel. 
Podcast Revenues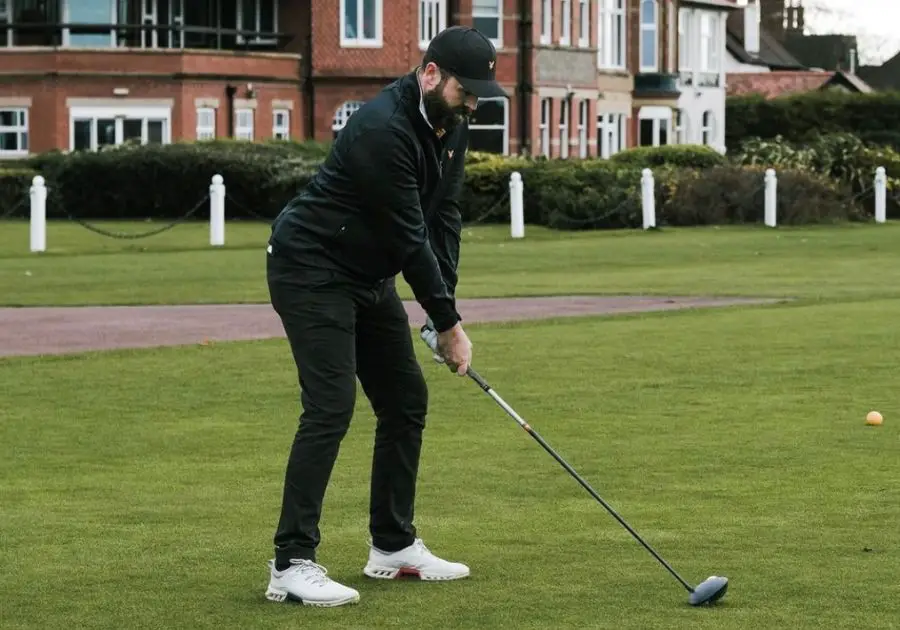 In November 2019, Rick launched his first-ever podcast episode on Apple Podcasts. 
So far, there are 165 podcast episodes available, and a new episode is streamed weekly on Apple Podcasts. You can find the podcast on various platforms such as Spotify, Pandora, Audible, and YouTube. 
According to Geektime, a podcaster can expect to gain between $500 and $900 per 10,000 episode downloads. Of course, this estimation changes if ads are included. 
If we go by these estimates, Rick might be earning over $100K from his podcast. Because back in 2021, his podcast was moving closer to 2,400,000 lifetime downloads. 
Additionally, Guy Charnock, co-host and producer of the Rick Shiels Golf Show, tweeted that the podcast had over 2,500,000 lifetime downloads! 
Still, we couldn't determine the exact revenue from Shiels' podcast. 
Golf Coaching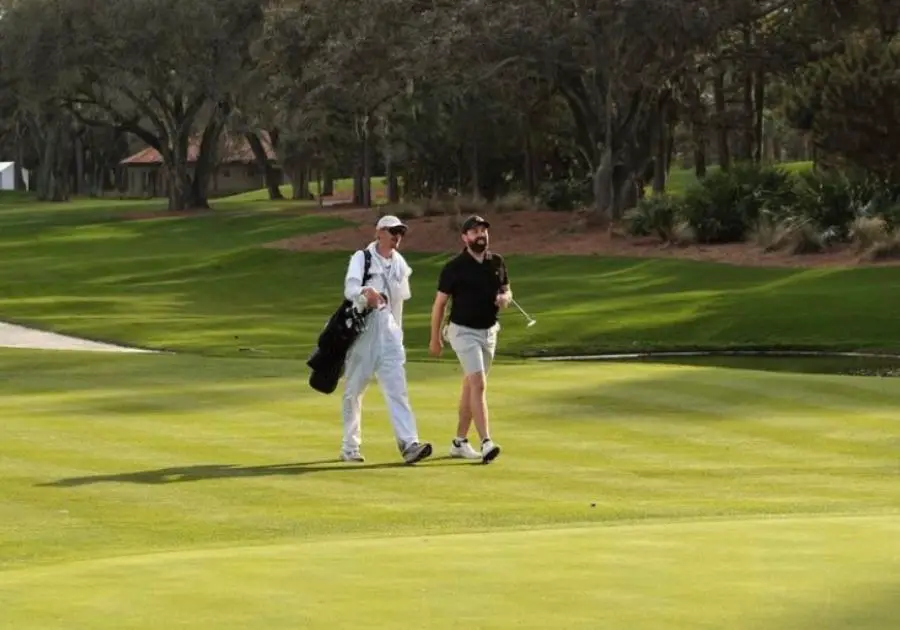 According to Payscale, the average head golf professional in the United Kingdom earns £25,066 or $30,658 per year. 
The highest salary from the same research is £31,000 (around $37,911) annually. Rick Shiels is a professional coach, so we can assume his earnings are in this range. 
On the other hand, the YouTuber mentioned in one of his interviews that he doesn't play any golf tours. 
Brand Deals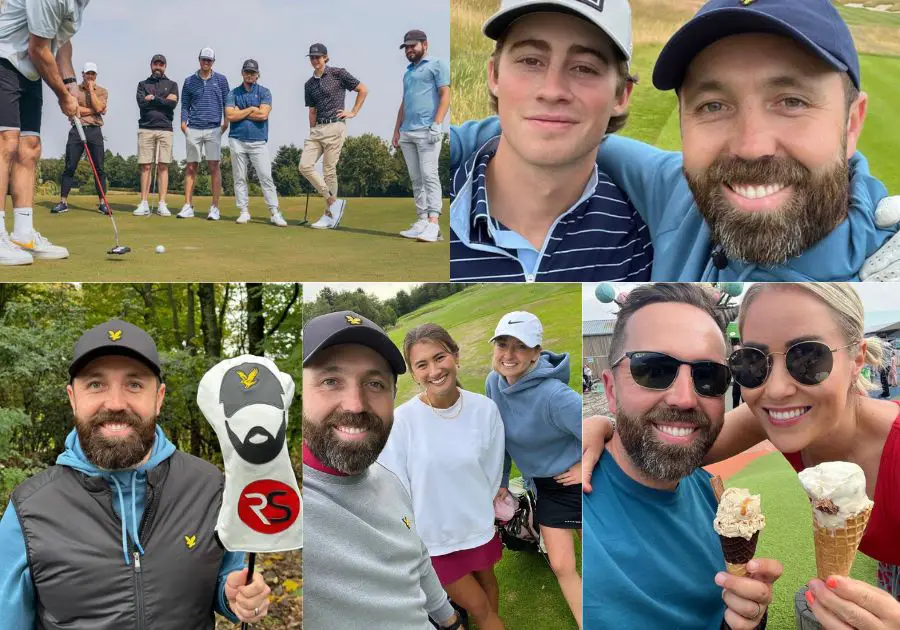 Over the past years, he has collaborated with Mastercard, Nike, and Garmin. That said, in January 2021, the golfer ended his partnership with Nike after the company changed some of its sponsorship strategies. 
Later that year, Ecco began to sponsor Shiels. Additionally, he recently had a commercial partnership with Lyle & Scott. He's also the global ambassador for Toptracer. 
Plus, Shiels' podcast is sponsored by Motocaddy, the world's leading electric trolley brand. In fact, it's the headline sponsor of his podcast.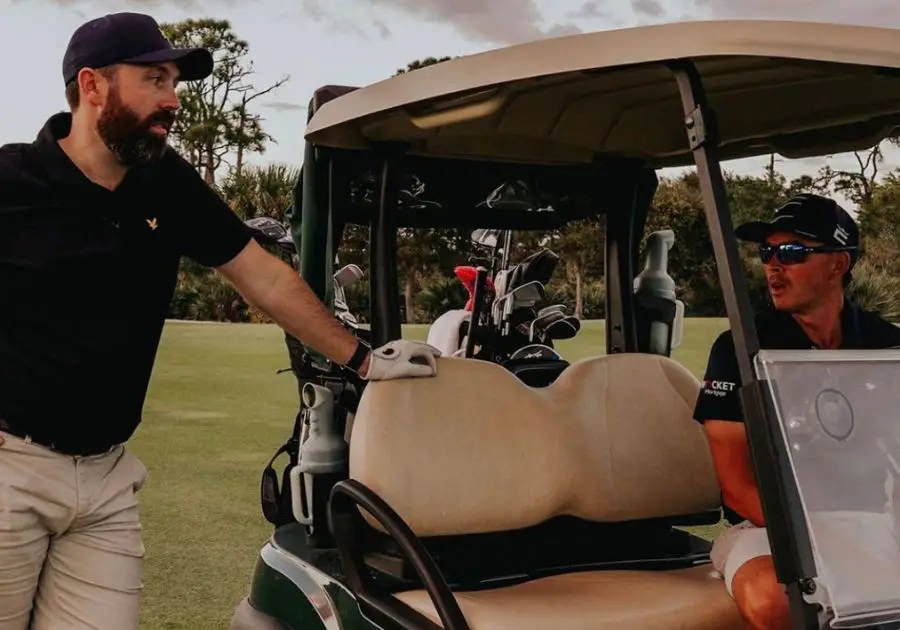 Keep in mind that while some brands give commissions to their ambassadors, Rick is passionate about maintaining his personal brand as a YouTuber. As it happens, he stated in an interview when he ended his partnership with Nike that "he's not a salesman but just a model." 
So, we can assume his earnings from partnership deals wouldn't include commissions on sales. 
Final Words 
Although it's hard to find Rick Shiels' exact net worth, we can see that his successful YouTube channel and brand deals are his top two revenue streams. 
All in all, his passion for teaching golfers around the world helps him stand out from the crowd!