PXG might be a newer brand in the golf world but they make some great equipment. As you'll see in this PXG 0211 driver review, this is one of the best deals in golf.
PXG now has a huge variety of drivers, fairway woods, irons, wedges, putters, and even golf balls. Whether you're a PGA Tour player, a scratch golfer, or an average weekend warrior, they have a club or set just for you.
Not to mention, offer some of the best pricing in a time when drivers and iron sets feel more expensive than ever. Let's see why this PXG 0211 is a hit in 2023. 
PXG 0211 Driver Price and Specs
PXG has a winner for beginner to intermediate golfers who want distance and forgiveness without the high price. The PXG 0211 driver is the lowest cost driver in their lineup which also includes the 0311 Gen5 and Gen6. 
This the "minimalist approach" to a driver which is why it's one of the best deals in golf at only $199. This is about the same cost as some individual wedges (like Titleist Vokey) and about a third of the price of most drivers.
"Leveraging a purist approach to product design and an unrelenting commitment to high-quality and better technologies, the PXG 0211 Driver delivers more distance, improved accuracy and added forgiveness at a shockingly sweet price."
The 0211 is available in 9, 10.5, and 12 degrees of loft with a 59-degree lie angle for right or left-handed players. The head weighs a total of 203 grams and is 45.5 inches long – similar to the Paradym and other top drivers. 
Despite the insanely low price, you can buy this driver with a ton of different shafts without any charge including: 
Project X Riptide CB (50 or 60 grams): This lightweight shaft has a very soft feel and should help increase clubhead speed. 
Project X Cypher (40 or 50 grams): This lightweight shaft is great for a high launch and improved carry distance for slower swing speeds. 
Mitsubishi Tensei AV Blue (55 or 65 grams): This shaft is great for a moderate launch and available in two different weights to match your swing speed. 
Mitsubishi Diamana S+: This mid-launch shaft is great for moderate spin and has a very stable feel for faster swinging players. 
Plus, you can upgrade to other premium shafts for $100 to $200 more as well. All drivers come stock with the PXG Z5 black grip as well. 
PXG 0211 Driver Review 
Looks and Feel
PXG has some of the best looking clubs – from woods to wedges – in the game. Everything is either black or silver/chrome which makes them sleek and very easy on the eyes. 
The 0211 is a good-looking driver with a very traditional driver head design. There is a small X to get the ball aimed in the middle of the face and otherwise, a very clean looking club at address position.
Unlike the 0311 Gen5 this is an all black titanium clubhead and doesn't have any silver/gray on the top of the head. 
Performance
PXG is all about performance in this budget friendly driver. 
This 0211 is 4.9 yards longer on average than the 2021 version with 1.7 mph faster ball speeds. It also has less spin and more control than the previous model as well.
The variable face design and high speed face contributes to the extra ball speed and longer distance. 
"The face is made from a high-strength Ti412 titanium alloy, a material that has an exceptionally high yield strength and low elastic modulus. This helps generate significant face deflection and spring to create ultra-fast ball speeds."
It's pretty much impossible to find a driver at this price with this type of impressive performance. 
Technology and Features
This driver also has a high modal frequency design to improve the sound and feel of the club and make it a big upgrade from 2021. This PXG driver also uses something called "robotic polishing" which will greatly improve your mishits. 
"This is a process that ensures the fact thickness and the face curvature are manufactured to design specs that maximize performance and impart corrective launch and spin for ideal ball flight on off-center shots."
Additionally, this club has an adjustable hosel so you can change the loft 1.5 degrees to optimize trajectory. This means the loft can vary from 7.5 to 13.5 depending on the stock loft. 
Lineup
PXG is consistently updating their product lineup and offers two heads in the 0211 series. But they also have the 0311 series in both the Gen5 and Gen6 (the latest 2023 model).
Let's review the lineup of the PXG 0211 drivers… 
PXG 0211
The PXG 0211 is a stand-alone driver that you can purchase for $199 to replace your current one. It has a titanium head, alloy face, and simple design to produce maximum distance and forgiveness. As you can tell from above, this driver is easy to hit, has an amazing sound, looks great, and is longer than ever. 
PXG 0211Z
The PXG 0211Z is a slightly different design as it uses carbon instead of titanium. This is a popular move among golf brands the past few years as Callaway and TaylorMade have also swapped materials for their driver heads. 

But the PXG 0211Z is more of a beginner driver that you can buy in a woods set (along with a fairway wood, hybrid, and headcovers). Or, you can buy this forgiving driver in a 10-piece golf club set that is great for beginners. 
These sets are also very affordable and a great way to make golf easier for new players. At this time you can't buy it separately like the standard PXG 0211. 
Pros & Cons
Pros
Adjustable hosel.
Sleek black clubhead design.
One of the most affordable drivers ever. 
Three lofts and tons of shaft choices (plus low-cost for upgraded shafts).
Cons
Alternate Driver Options
While we love the new PXG 0211 drivers, we wanted to provide a few alternatives as well. 
Callaway Rogue Driver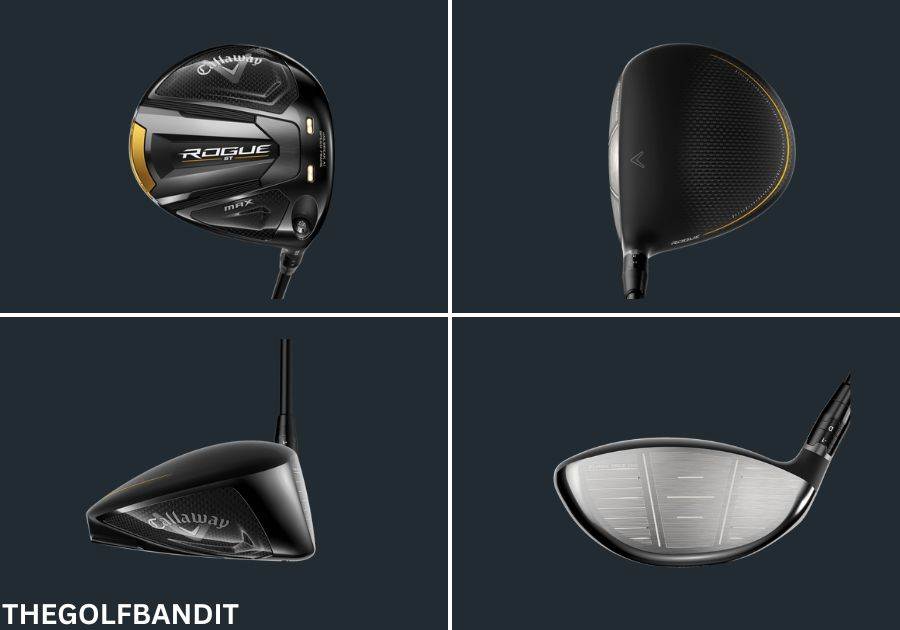 Callaway released their newest drivers – the Paradym – this year which means the Rogue ST from last year is on sale. It was one of the best-selling drivers in 2022 and still a top choice in 2023. 
This Callaway driver is long, accurate, and extremely forgiving. It helped my game tremendously last year and I never felt more confidence about my long game.
With four driver heads (including two low-spin options), adjustability, and several shafts, it's easy to find one that is right for your swing. 
Click here to read our full review. 
Ping G430 Driver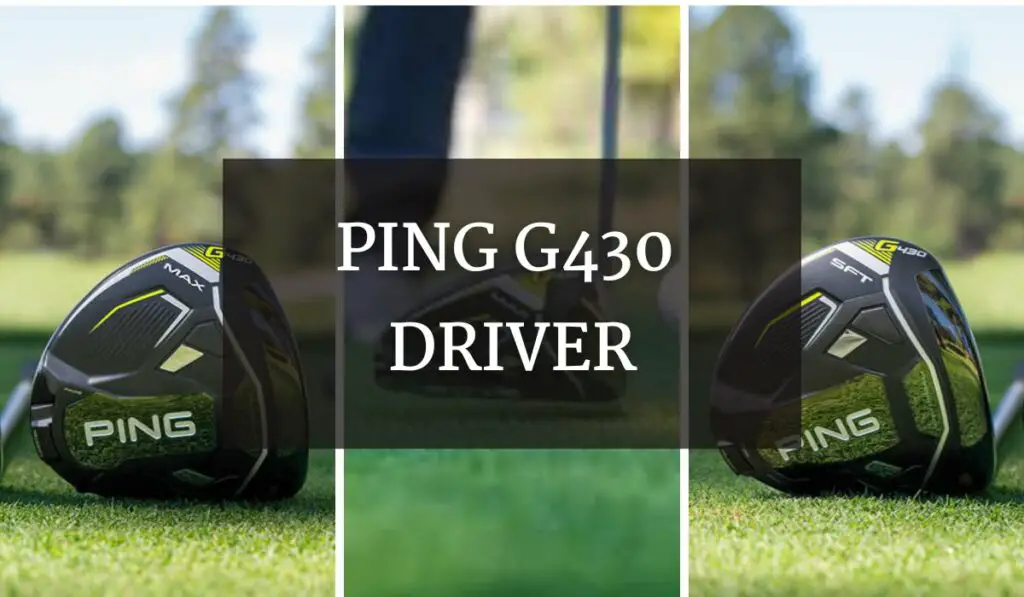 The Ping G430 is another popular driver that is great for all types of golfers. It's a high launching, forgiving clubhead that will help you hit it longer than ever. 
Not to mention they offer a HL (high launch) option too. This makes the driver as light as possible to help golfers add more speed and distance (roughly 7-10 yards). Plus, they have a ton of great shaft choices as well.
Click here to read our full review. 
Cobra Air X Offset Driver
Another lower cost option to upgrade your driver is the Cobra Air X. This driver – which is available in standard or an offset design – is another great choice for beginners who want a lightweight clubhead. 
While it's not as great of a deal as the PXG, it's a solid choice among beginners with slower swing speeds. The only downside is that it doesn't have an adjustable hosel to change the loft and lie angles like most drivers. But this does keep it super lightweight and easy to swing faster for longer drives. 
Click here to read our full review. 
Wrap Up 
PXG has made an amazing driver and at an even better price with the 0211 series. Whether you buy the driver individually or in the woods or the 10-piece set, you can't go wrong.
What sets it apart from most other low price drivers is the adjustable hosel to change loft and shaft options. Your driver shaft is one of the most important parts of becoming a consistent driver and their selection can help you find the right one for your swing.