Advancing from the G400, Ping has come out with a new G410 driver with advanced features that promote forgiveness, speed, and overall accuracy.
The Ping G410 driver's unique selling point is the moveable weights that make it a flexible choice for most player levels.
Additionally, the G410 driver offers a modern look lined with turbulators that provide a more streamlined design.
Stick around to learn more about the looks, feel, technology, and features of the Ping G410 driver as well as some of its pros and cons.
Looks
Looks-wise, the Ping G410 comes in a small size compared to the company's previous models like the G400 Max. Aside from that, the driver's crown is lined with ridges or turbulators that travel from its rear to the front.
Unlike its older models, the Dragonfly technology is non-visible and integrated internally within the head. In terms of color, the G410 driver's head is mostly a sleek matte black offering a timeless and elegant design.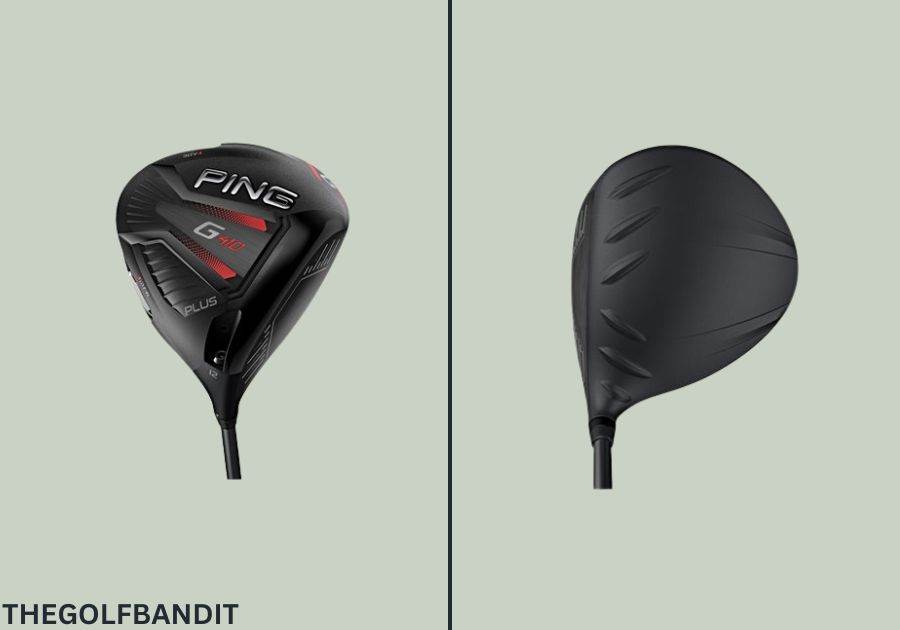 The underside or sole of the driver is fitted with the brand's logo and speckled with a bright red design as well. You can also see the moveable weight's three positions.
Feel
The Ping G410 provides users with a stable feel, even with mis-hits. When striking with the driver, it'll sound more like a clap rather than a strong popping sound.
Subsequently, it's relatively quieter compared to other drivers in the market. Additionally, the sound doesn't differ much when hitting a center or mis-hit. Overall, the Ping G410 provides users with a solid feel for impact.
Performance
The best performance feature offered by the Ping G410 is its forgiveness. This feature is so prominent that even mis-hits are delivered with optimized speed and impressive carry and rollout.
The driver's face optimizes your strike's speed and distance thanks to the versatile features offered. A couple of these features include the adjustable hosel and moveable weights that impact the Moment of Inertia (MOI).
The ball's speed when struck with the Ping driver averages 147 mph. The driver's speed is generally consistent.
Technology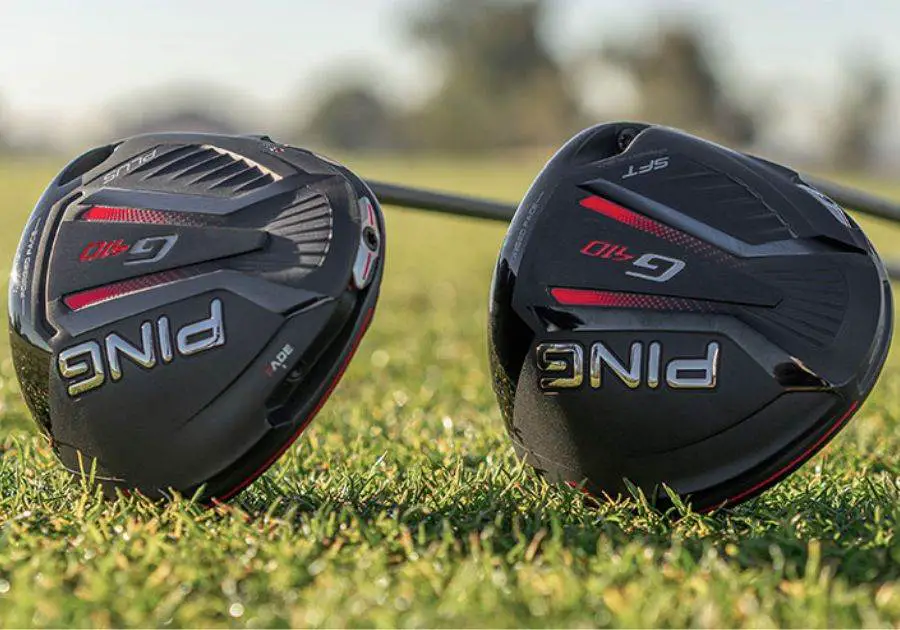 The tech features provided by the Ping G410 driver enhance your performance. In turn, it makes the driver well-suited to a larger range of expertise from mid to high-handicappers.
Custom Center of Gravity Location
The moveable weight technology allows you to position the 16g Tungsten weights into three positions. They're called Draw, Neutral, or Fade. The position helps in keeping the MOI high by increasing resistance to avoid twisting.
The difference in positions varies up to 20 yards. That being so, the position changes affect the ball's trajectory in terms of elevation and distance. You may also notice a difference in the sweet spot as you move the weights.
Internal Dragonfly Technology
The Dragonfly Technology offered by Ping's G410 model fits the club's crown with a thinner layer. This helps improve the driver head's weight distribution, the center of gravity, and overall forgiveness.
In addition to this, the G410 model's Dragonfly technology is hidden within the crown, unlike previous models which showcased it.
Trajectory Tuning
The Ping G410 also provides its users with an eight-lobe Trajectory Tuning 2.0 hosel feature. This technology delivers flexible loft and lie angles. You can change the former's angle by 1.5 degrees from 9 degrees.
The stronger loft angle means a smaller degree which pushes your ball's distance and lowers the flight trajectory. Meanwhile, a weaker angle gives you less distance but a higher flight trajectory.
Features
The Ping G410 gives its users several features to improve their performance and hits. Plus, the features integrate better feel and forgiveness.
Fast Forged Face
Ping G410's Fast Forged Face means the driver comes equipped with a thin face that speeds up your ball's trajectory. Plus, the face is more elastic and flexible which gives more bounce in your strike.
Aside from that, the forged face is composed of Ti 9S+ titanium. Meanwhile, the white lines drawn on the face are indicators to fix your alignment.
Streamlined Crown Design
The crown features Turbulators which come in the form of ridges lining the driver's crown. The Turbulators are designed to reduce resistance and drag and increase ball speed. They're also made to align at address.
As you swing, the Turbulators are meant to help cut through the air at a faster pace due to their aerodynamic structure.
Pros and Cons of Ping G410 Driver
After learning about the Ping G410 driver's many technological features and performance, let's dive into its pros and cons.
Pros of Owning Ping G410 Driver
Moveable weight feature
Forgiving design
Large sweet spot to improve performance and playability
Optimized weight distribution to increase MOI and lower center of gravity
Cons of Owning Ping G410 Driver
May not be suitable for high-speed swingers
Ping G410 LST vs. Ping G410 SFT
The Ping G410 SFT model, also known as the Straight Flight model, is best used by slicers wishing to improve their aim. Meanwhile, the LST gives you a low-spin feature which will help you keep the ball in its trajectory.
Alternative Recommended Drivers
TaylorMade Stealth
The TaylorMade Stealth driver is one of the hottest drivers on the market. It is a very forgiving driver and it will help you to hit the ball further. If you are looking for the best of the best then this could be the driver for you. The price tag is on the higher end but it is worth it.
Quick Verdict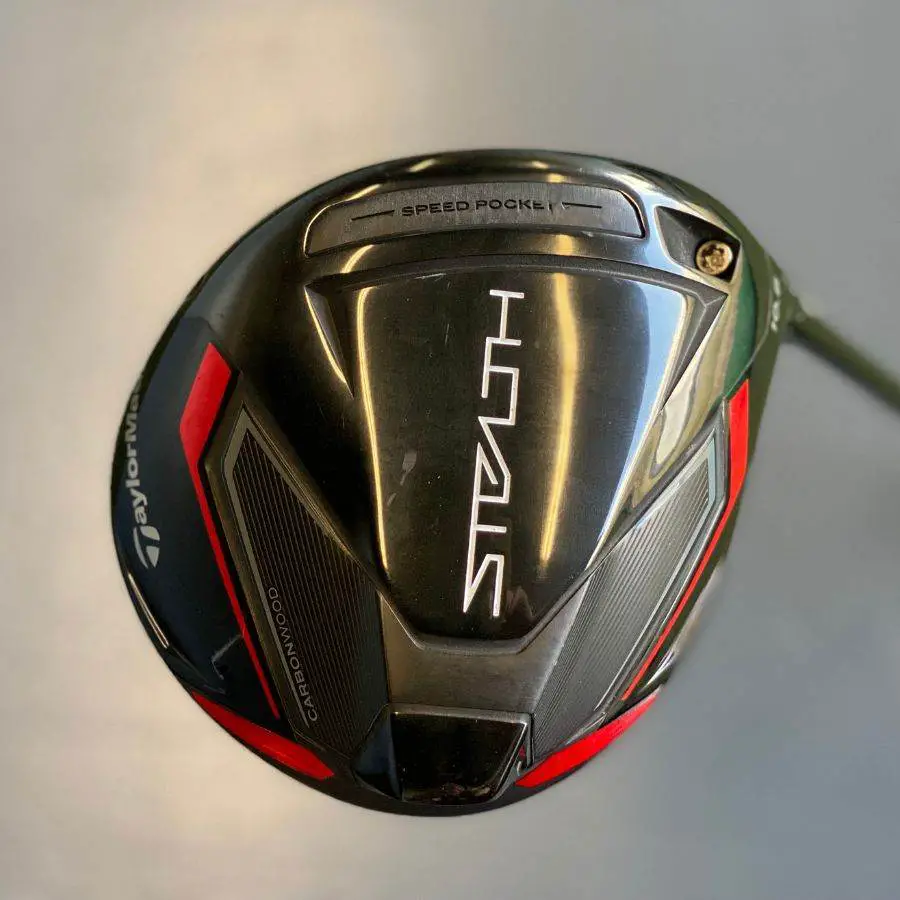 The TaylorMade Stealth driver is one of the best drivers on the market. If you are looking for distance, forgiveness, and mid to low spin, the Stealth is definitely worth considering. 
Here's why… 
Carbon technology. This driver ditched titanium which has almost always been used in recent clubs for a very different design. The Carbon Twist Face design helps to reduce spin and launch the ball higher.
Red and black design. This club offers premium looks, feel and performance with its gorgeous design.
Extremely forgiving. This driver has a high MOI design that makes it more stable on off-center hits and extremely forgiving.
Three different club heads to suit all types of golfers. Whether you're a 20 handicap or a scratch golfer, there is a specific head that will help your confidence off the tee.
We earn a commission if you click this link and make a purchase at no additional cost to you.
Callaway Rogue ST Max Driver
This is another great driver that is very forgiving and delivers plenty of distance. It offers premium looks and would suit a wide range of player types. If you are looking for a top-of-the-line driver then this could be the one for you.
Quick Verdict
The latest driver from Callaway is the Rogue ST Max driver.
This driver is packed with technology and it is very forgiving. It provides great launch conditions and it will help you to hit the ball a long way.
This is a great driver for mid to high-hanidcappers.
We earn a commission if you click this link and make a purchase at no additional cost to you.
Ping G425 Driver
If you are in the market looking for a new driver then the PING G425 should definitely be on your radar. It is one of the most straightest and forgiving drivers on the market and it looks good too.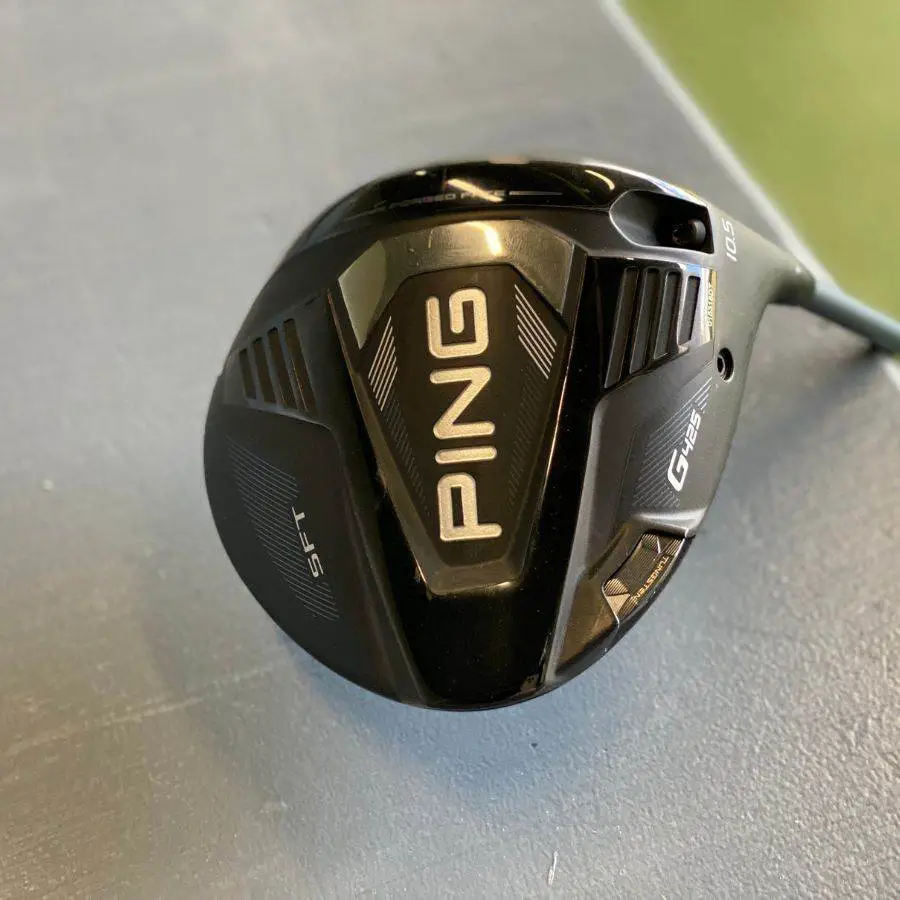 The PING G425 is a great choice for any golfer looking for a new driver as it is one of the most forgiving drivers on the market.
Best forgiving driver manufactured by PING

It offers premium looks, feel and performance

It will give you confidence when stepping up to the tee

It's available in different versions to suit your individual needs
We earn a commission if you click this link and make a purchase at no additional cost to you.
Cobra Ltdx
If you are looking for a distance and plenty of forgiveness for a reasonable price then Cobra Ltdx driver is a great option. The design is not as sleek as the PING G410 but it is still a great driver. I have tested this driver and it's currently in my golf bag.
Final Thoughts
The Ping G410 driver is the best golf club for high to mid-handicappers. Plus, those with a low-speed swing can benefit from the driver's aerodynamic high-speed features.
All in all, the Ping driver provides its users with optimal forgiveness, playability, and not to mention, an elegant matte black design.
The driver offers versatility to its users with its moveable weights feature that can improve any slicer's performance.