She's known as the daughter of a prominent actress and a famous hockey legend. People also know her as the wife of a former world number-one golfer. 
Yet, do we really know who Paulina Gretzky is?  
It seems that with the spotlight mainly aimed at her parents or husband, the media left out large chunks of Paulina's career and subsequent fortune. 
As of January 2023, Paulina has earned around $5 million from her many careers.  
In this article, we'll share with you everything we know about Paulina Gretzky net worth, her background, and her overshadowed career. 
So, let's start! 
Early Life and Family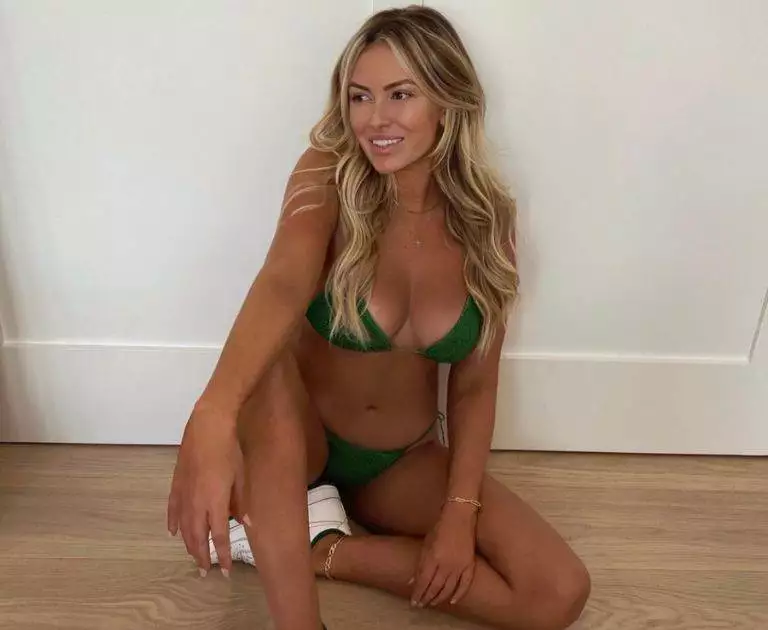 Paulina Mary Jean Gretzky was born in Los Angeles, California, on the 19th of December, 1988. As of today, she's 34 years old. 
Paulina has blonde hair and dark brown eyes; she's around 139 lb (63 kg) and stands at 5 ft 8 in (173 cm). 
She's the first daughter of hockey legend Wayne Gretzky, who played for almost 20 seasons in the National Hockey League for four teams. 
When her father started playing for the New York Rangers, the family moved with him there. Following that, Paulina attended Nightingale-Bamford High School.  
However, Paulina didn't take after her father's interest and career path.  
Instead, she decided to follow her mother, the famous actress Janet Jones, as an actress and model.  
So when the School of American Ballet accepted Paulina, she turned down the offer and decided to pursue a career in entertainment. 
Professional Career 
Paulina didn't just stick to one thing. She dabbled in acting, modeling, and even singing! Here's what we could find out: 
Modeling Career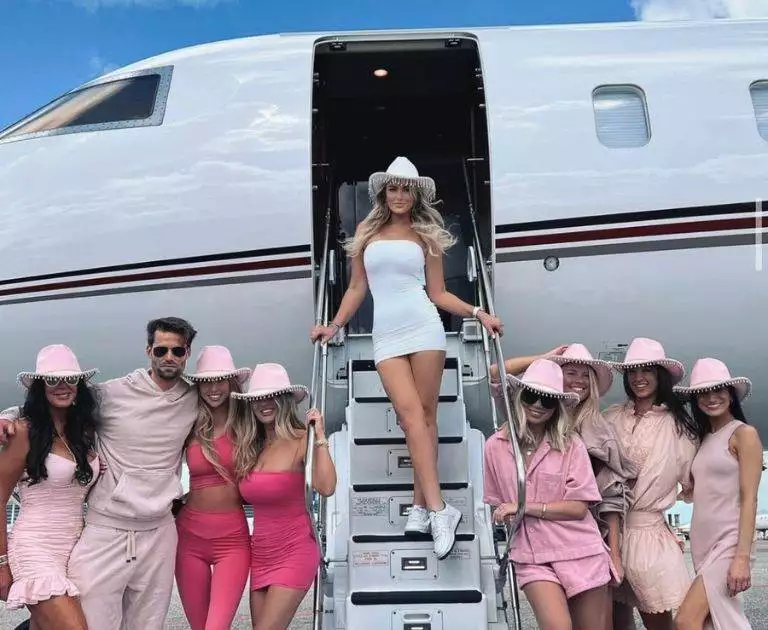 If there's one thing we know for sure about Paulina, it's that she knew what she wanted to do in life. She didn't accidentally stumble into modeling but paved the way for herself. 
She started taking somewhat risqué pictures of herself and posting them online. She favored platforms such as Twitter as well as Instagram and gained a significant amount of followers in a short time.  
The pictures drew a lot of attention from industry professionals, and soon she was receiving offers and being booked for shoots. 
In 2005, she made her first modeling appearance on the cover of "Flare Magazine" in Canada. Many years later, you could still see Paulina gracing popular magazine covers like "Golf Digest." 
Even though Paulina has two kids now, she still maintains a fit physique and an attractive look. She continues to model, posting some of her photos on her social media accounts.  
Acting Career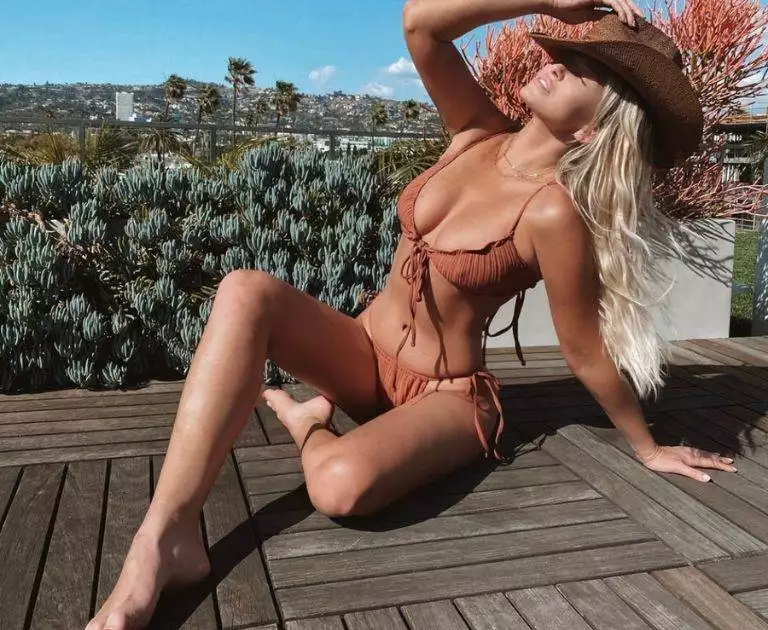 Paulina had a tough acting career with minimal roles and few projects. 
Her first acting gig was in a 2000 comedy movie called "In God We Trust," where she played a character dubbed as Pink girl. 
Thankfully, the movie was well-received and had multiple good reviews. 
However, it would take Paulina almost nine whole years to land her next acting role. Finally, she made a cameo appearance in the 2009 musical drama movie "Fame." 
The movie was loosely based on a 1980 classic of the same name. Sadly it didn't do well with the critics but was still somewhat successful at the box office. 
Her next big role was in the Adam Sandler movie "Grown Ups 2." She played a character they called "Bikini Girl Daisy."  
Despite the presence of big stars like Adam Sandler, Salma Hayek, and Chris Rock, critics gave the movie mixed reviews. Fortunately, though, it was a huge success at the box office. 
Paulina hasn't been involved in any acting projects ever since and doesn't appear to have any upcoming acting work. 
Singing Career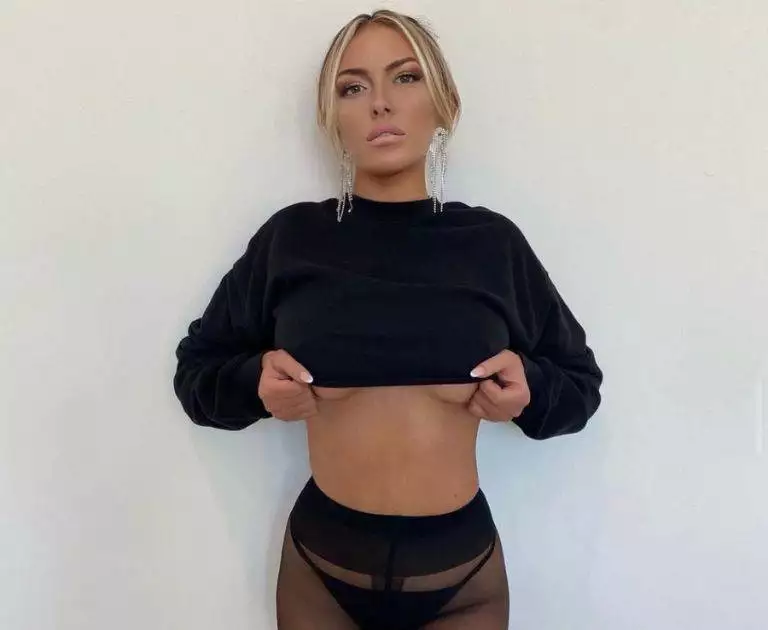 Unfortunately, Paulina's singing career didn't have the same level of success as her modeling and acting career.  
In 2003, she performed Sarah Mclachlan's song "I Will Remember You" in front of more than 50,000 guests at the Heritage Classic In Canada.  
Just a year later, she was performing the Canadian Anthem at the Hockey World Cup in Canada. Following that, she released her song "Collecting Dust."  
The song caught the attention of many people, and it aired on MTV's Laguna Beach: The Real Orange County. 
However, this was about all the success Paulina had regarding singing. She doesn't seem as passionate about music as she is about modeling or acting. 
Personal Relationships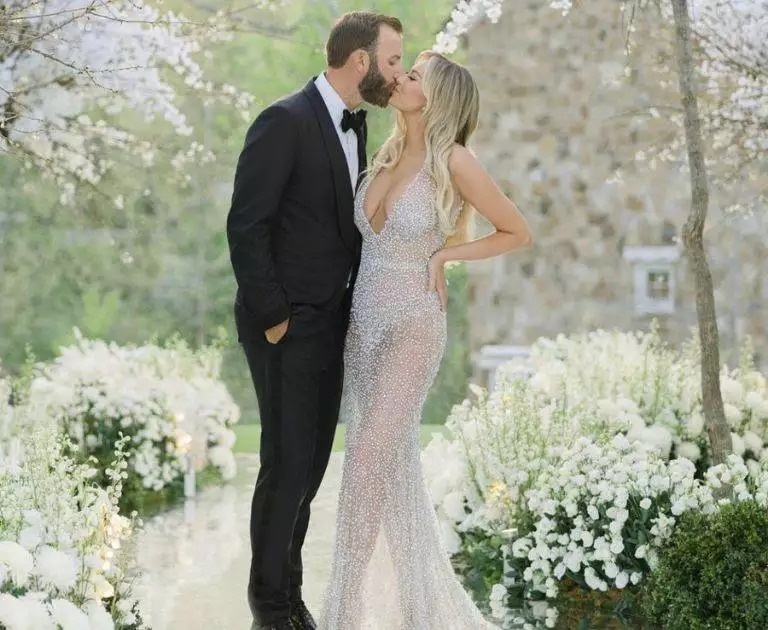 Regarding her love life, Paulina is happily married to Dustin Johnson. He's an accomplished golfer who won many titles, including the number-one world golfer. 
They began dating in 2013, and it only took them a couple of months to announce their engagement.  
The couple finally got married in 2022. During that period, they had two amazing sons, River and Tatum Johnson. 
Paulina had several relationships throughout her life that have caused rumors to circulate. For instance, her relationship with Jeremy Cohen left many fans wondering whether there was something between the two or not.  
However, Paulina recently posted a picture of them together a while ago with the caption, "She's my best friend." Whether there was a typo or not in the caption, it looks like Paulina is trying to send her fans a clear message!  
Net Worth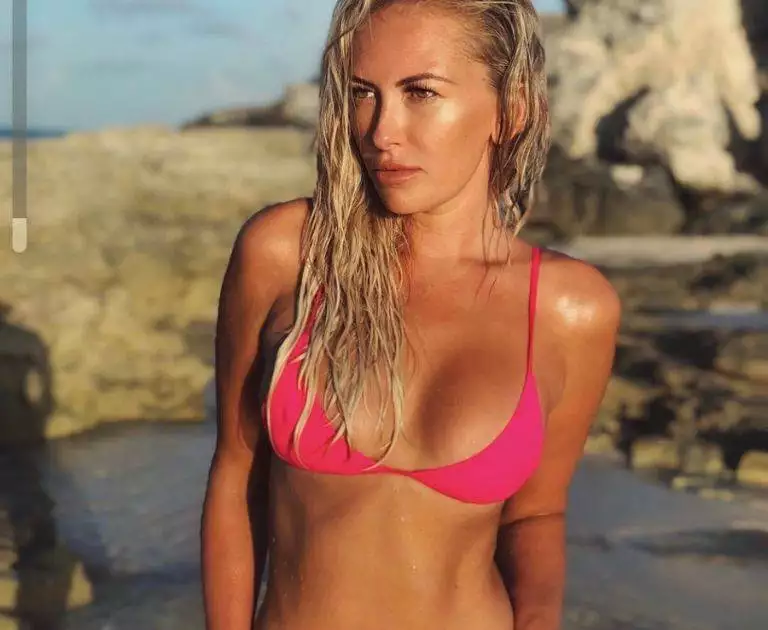 With her triple-threat career as a model/singer/actress, Paulina manages to amass a sizable fortune of around $5 million.  
While she may not be active in her singing or acting careers, her Instagram account is still booming, with more than one million followers.  
She even posted a family picture recently where they were advertising the famous OVO owl hoodies. 
Quick Facts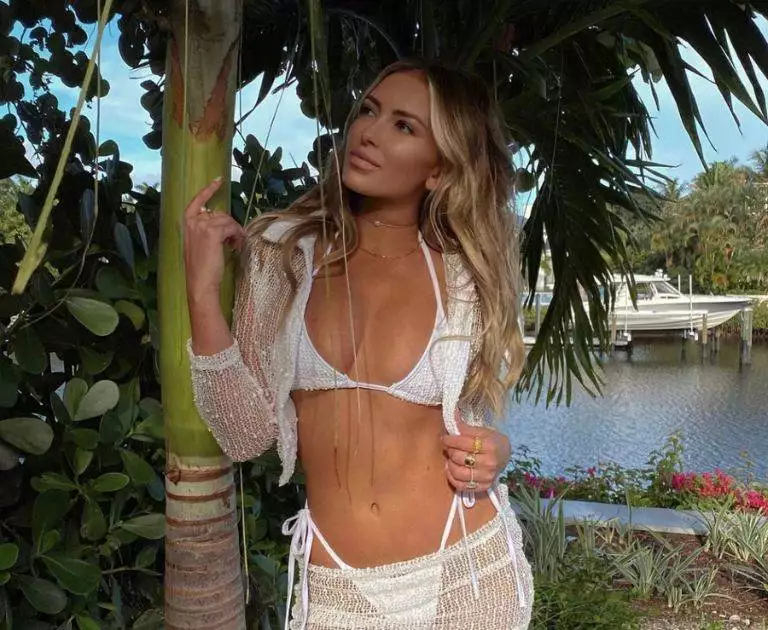 Now that you know everything about Paulina Gretzky, it's time for some fun facts! Here's what we know: 
Her godfather is Mark Messier 
She mysteriously stopped posting online for some time 
She has a hidden tattoo with the number "99" in honor of her father's number 
Her first name and first middle come from her parental grandmother, Pauline Mary 
Her second middle name is from her maternal grandmother 
Final Thoughts 
So, was our little guide on Paulina Gretzky net worth, hidden careers, and relationships helpful? We hope you did! 
Paulina is a strong, determined woman with many skills in her toolkit. She's an actress, singer, and model who knows how to stay relevant in today's world. 
She's certainly more than just Wayne Gretzky's daughter or Dustin Johnson's Wife, and we hope more people can see that now.