If you're looking for a new driver, you might not think of Mizuno as they're more known for their amazing iron sets.
But after reading this Mizuno ST-230 driver review, your opinion of the brand is likely to change.
After testing out some of their new equipment at the PGA Show in Orlando, including these awesome drivers, I was blown away. These clubs look amazing, have three different heads, and tons of forgiveness + workability. 
Let's dive in to see how Mizuno is making a name for themselves in the driver world. 
Mizuno ST-230 Driver Price and Specs
When it comes to great looking irons, Mizuno has been one of the most consistent brands for more than a decade. But let's face it, their woods and hybrids have been struggling compared to Titleist, Callaway, or TaylorMade… until now. 
The new Mizuno ST-230 drivers are some of the best looking drivers in 2023 not to mention extremely long. These Mizuno drivers cost between $499 – $549 with stock shaft options and depends on which model you choose.  
The new Mizuno ST-230 drivers are available in 9, 10.5, and 12-degree loft options. But like other top brands, they have adjustable hosels so you add or remove loft to customize to your swing. This allows you to change the loft range from 7.5 to 14 degrees depending on which loft you choose. 
Unfortunately, the 9.5 and 12.0 are only available for right-handed golfers (sorry lefties). This driver is made for women as well in 10.5 or 12.0 loft options. All the drivers heads are 460 cc, which is the maximum size allowed by the USGA. 
What's great about Mizuno is that you can order a variety of shafts as well. 
Since the shaft of your driver is nearly half the equation, it's nice to have such a big selection. Some of the most popular shafts include:
UST Helium Platinum (40 grams)
UST Mamiya LIN-Q Red (50 grams)
UST Helium Nanocore F2 (50 grams)
Mitsubishi Kai'li Blue (50 or 60 grams)
Project X HZRDUS Smoke Green RDX (60 grams) 
While you can always pay for an upgraded premium shaft too. Additionally, these drivers are 45 to 45.75 inches long, depending on which driver head you choose. Each one comes with Lamkin ST grips or the J112 lightweight grip in the PLTNM model. 
Mizuno ST-230 Driver Review 
Looks and Feel
These clubs look amazing – as soon as I picked them up at the PGA Show I was so impressed. The all black with blue accents makes this one of the most visually appealing drivers in 2023. Not only do they look good, they feel amazing and have a piercing sound too.
Performance
These Mizuno drivers didn't make the Golf Digest Gold Hot List in 2023 for no reason – they're long and very forgiving! Depending on which model you choose, you can opt for more workability or more distance too. 
When I hit them I was amazed with their accuracy too. My shot dispersion pattern was much tighter than previous drivers and couldn't' get over how good they look at address position.
A simple Mizuno logo is the only thing on the top of the clubhead which gives it a clean appearance. 
Technology and Features
What makes these drivers some of the best options in 2023 is the CORETECH chamber. Here's how the company described its latest technology.
"Mizuno's CORTECH Chamber encases a dense stainless steel weight with elastomeric TPU – taking stress from the clubface and creating an additional energy source. At the same time locating weight closer to the clubface to reduce spin rates. While contributing to a more solid, powerful sensation at impact."
Additionally, they have a forged 2041 beta TI face which is only made possible by their new CORETECH chamber technology. This makes the face thinner and faster to add more ball speed and total distance to every swing. 
These Mizuno drivers also have a unified sole composite which makes them incredibly accurate too. As they said, 
"Carbon sole plate now a single piece to allow weight to be pushed to the extremes for overall stability."
Lineup
There are three different models in the Mizuno ST-230 driver series to find one that matches your game. Let's review the new lineup… 
Mizuno ST-X 230 
The Mizuno ST-X 230 is a deeper profile with weight closer to the hosel to make it more of a draw biased club.
If you naturally draw the golf ball, you might find even more speed from this driver due to the design as well. 
Mizuno ST-X 230 Platinum (PLTNM) 
The Mizuno ST-X 230 PLTNM driver is very different from the original ST-X 230 as it's 30 grams lighter! 
Thirty grams is a massive difference as this club is made for golfers with slower swing speeds. If you swing over 100mph, this isn't the option for you as you'll lose out on a ton of accuracy.
But if you're a slower swinger, this is a great option as every part of this driver is made to increase speed. The shaft is a Helium Platinum which is super lightweight, the club is ¾ inches longer than the standard and comes with a lighter J112 grip.
Like the original ST-X 230, it's also a draw-bias driver that encourages a higher ball flight too. Beginner and intermediate golfers will love the features of the PLTNM model. 
The one downside to this driver is that it's $50 more than the others, likely to accommodate for the lightweight design. 
Mizuno ST-Z 230 
The third option is the Mizuno ST-Z 230 which is made for more advanced golfers who want to work the ball in either direction. This driver isn't as forgiving as the ST-X 230 drivers and has a "modern player's profile" look. 
The ST-Z 230 also isn't a draw-biased driver but instead a straight flight bias so you can hit both draws and fades on command. It still has the quick switch hosel to adjust the face for your ideal shot shape and trajectory too. 
Finally, this driver is only for right-handed golfers and a 9.5 or 10.5 degree loft range. 
Pros & Cons
Pros
Great shot dispersion.
Aesthetically pleasing design.
Three different driver heads to suit all types of golfers. 
Quick switch hosel adds four degrees of adjustability (more brands are only three degrees). 
The lightweight PLTNM option is great for slower swingers who want more distance without swing changes. 
Cons
No sliding weight tracks.  
Limited availability for left-handed golfers.
Alternate Driver Options
While I'm confident you'll love the new Mizuno ST-230 drivers, there are some great alternatives too. Here are some of our top picks to help you find the right driver for your swing.
Ping G430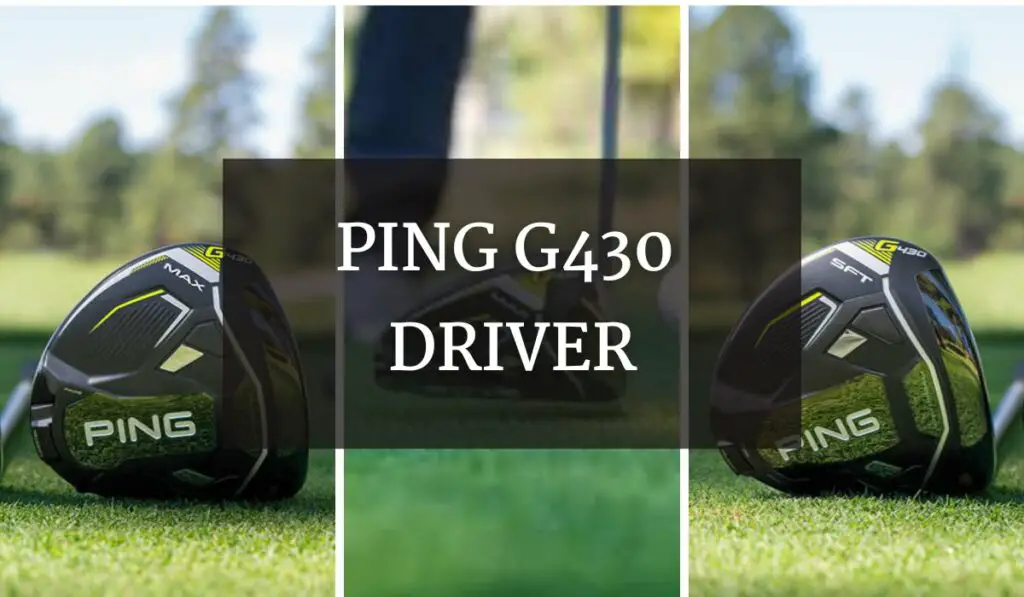 The Ping G430 driver is a great alternative to the Mizuno as it's arguably a top 3 most forgiving driver in 2023. They also have multiple club heads to fit all types of golfers and also offer a HL (high launch) option as well. 
The HL is a great driver for beginners and very comparable to the Mizuno ST-X 230 PLNTM. Not to mention these clubs look great too. 
Click here to read our full review. 
TaylorMade Stealth 2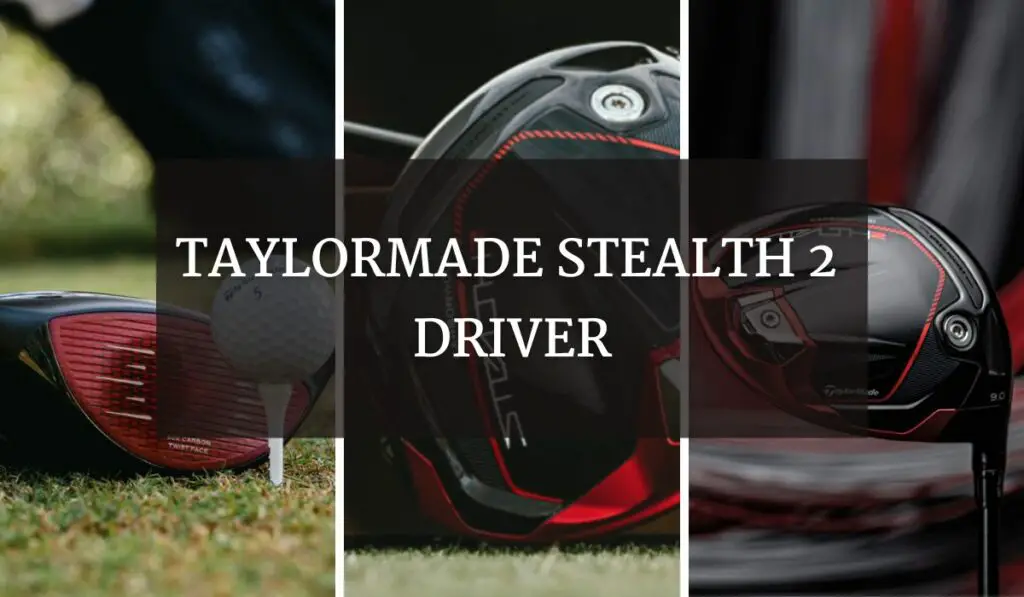 If you want a club that is extra forgiving (or TaylorMade says, "fargiving") the Stealth 2 is a great option. The clubs have a very different look than the Mizuno drivers with the red/black design but are also aesthetically pleasing. 
These drivers added even more carbon than the original Stealth and are some of the longest drivers in golf. 
Click here to read our full review. 
Wrap Up 
The new Mizuno drivers are a hit and think they'll help a ton of golfers, both amateurs and professionals, improve driving performance. If you love them you can also get the matching fairway woods and hybrids which have a ton of the same benefits. I loved the hybrid at the PGA show and think it's one of the best options around.
Before investing in one of these cubs, make sure to find the right driver head then shaft based on your swing tendencies. Everyday golfers will benefit from the Mizuno ST-X 230, while beginners should opt for the PLTNM model. Lower handicaps will enjoy the benefits of the ST-Z 230 thanks to the lower profile, less spin, and neutral flight bias.