Almost everyone who follows golf content on social media has heard of Lucy Robson at some point.
Lucy Robson is a British golfer who rose to prominence after being named "Treasure Coast Player of the Year" in 2012 and 2013. She began creating fitness content for social media platforms a few years later, including golfing tips, workout exercises, and yoga.
Since then, she has amassed over a million followers across her social media profiles. Her posts, both pictures and videos, receive hundreds of thousands of views and likes.
Read on to find out more about British golfer Lucy Robson and how she became one of the most popular golf social media influencers.
Lucy Robson's Early Life and Education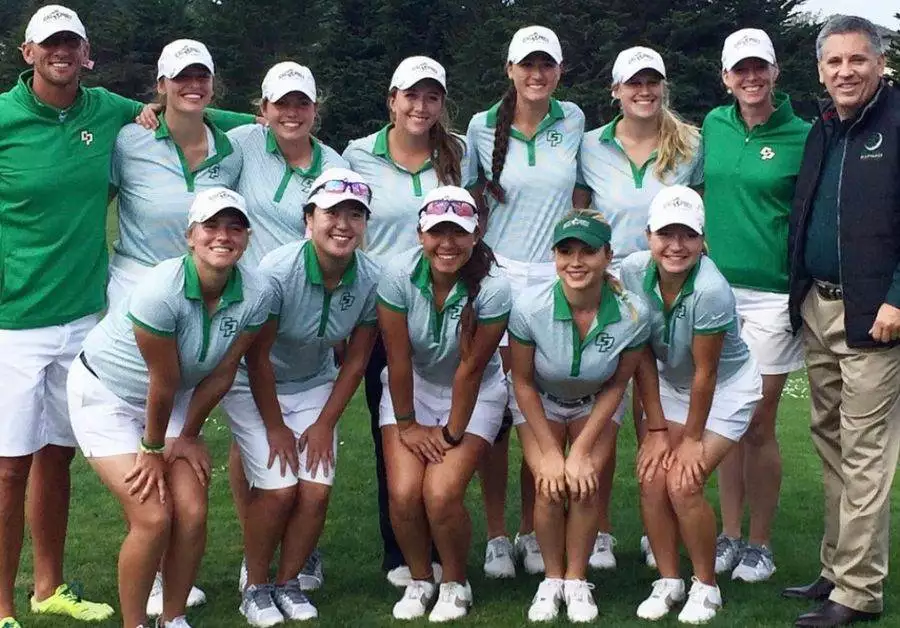 Lucy Robson was born on the 10th of March, 1995, in London, England. She attended school in Surrey before relocating to Stuart, Florida with her father, mother, and sister in 2005.
Robson went to Jensen Beach High School when she was in high school. She then went on to attend and graduate from the University of South Florida.
Given Robson's private nature, not much else is known about her childhood and education.
Lucy Robson's Career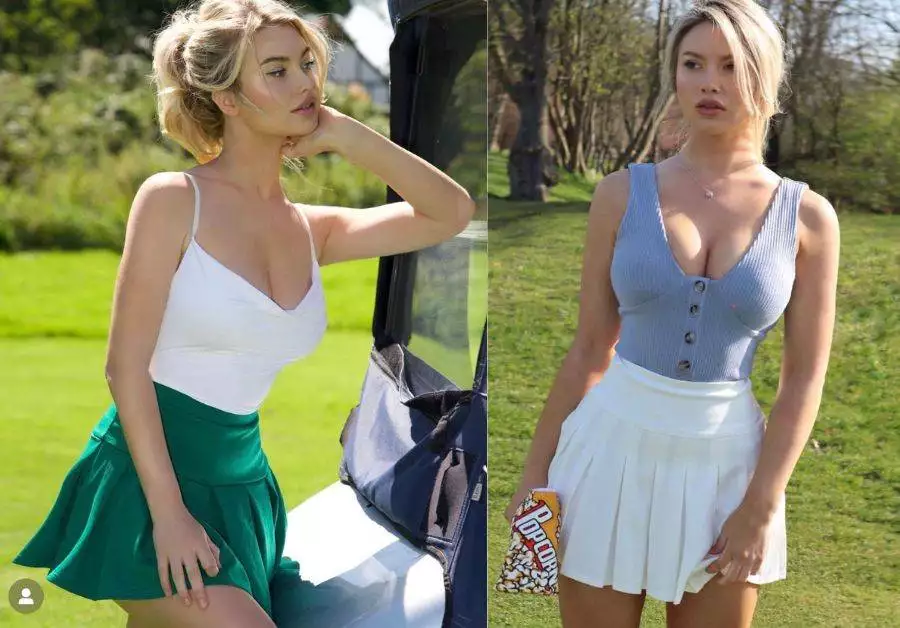 Some may recognize Lucy Robson from her golf career. Others may recognize her from her social media content. Either way, Robson has a successful career in both fields.
So, let's look at how she established herself as a professional golfer and content creator.
Golf Career
Robson's golf career began when she and her family relocated to Florida. She competed in SFPGA, JPT, and FJT tournaments all over the state.
Not to mention that she competed in FSGA national and international events. She also competed in the Junior Florida Cup twice as a member of the South Team.
When Robson was in Jensen Beach High School, she led her team to 2nd place at State, which is the highest the school had ever achieved.
As a result, she was named MVP in each of the three high school years. She was also awarded Treasure Coast Golfer of the Year (2011).
After high school, Robson received a scholarship to USF to play on their ladies' golf team. However, Robson found balancing golf and good grades overwhelming. So, she transferred to Polytechnic State University, where she decided not to pursue a career as a professional golfer.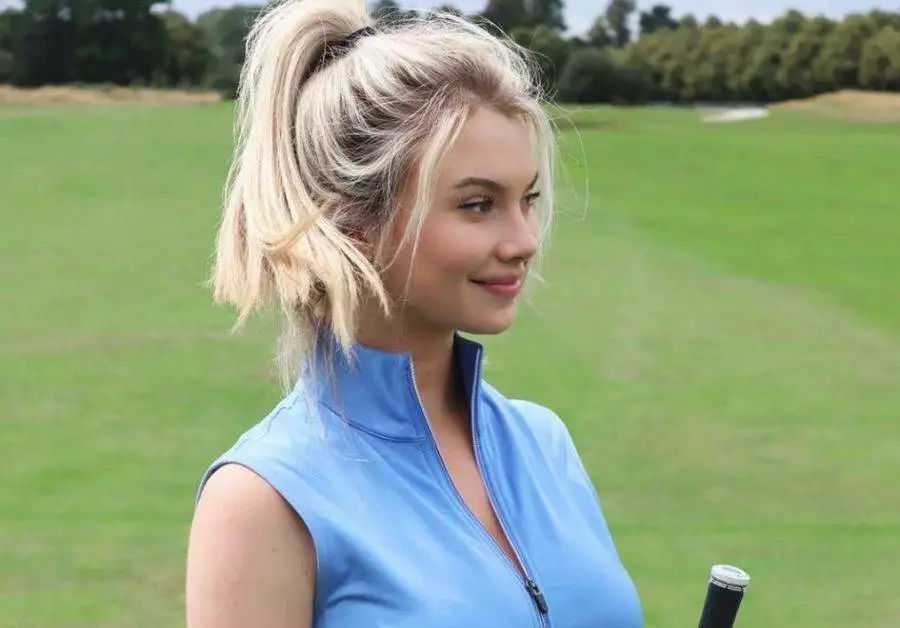 Even though Robson is a serious golfer, she never made it to the pro golf ranks. It's unclear why Robson isn't a professional golfer or why she doesn't compete as much as she used to.
But one thing is certain: golf remains an essential part of Robson's daily life.
Lucy Robson's Trivia
Lucy Robson is around 5'3" tall and weighs around 115 pounds. She has a 1.1 handicap, and her 18-hole average is 77.
It's worth noting that this information is available on Robson's NCSA College Recruiting 2013 profile. So, some of the information about Robson may have changed since then. However, because the profile shows her current age, it's likely that the profile is constantly updated.
Career as a Social Media Influencer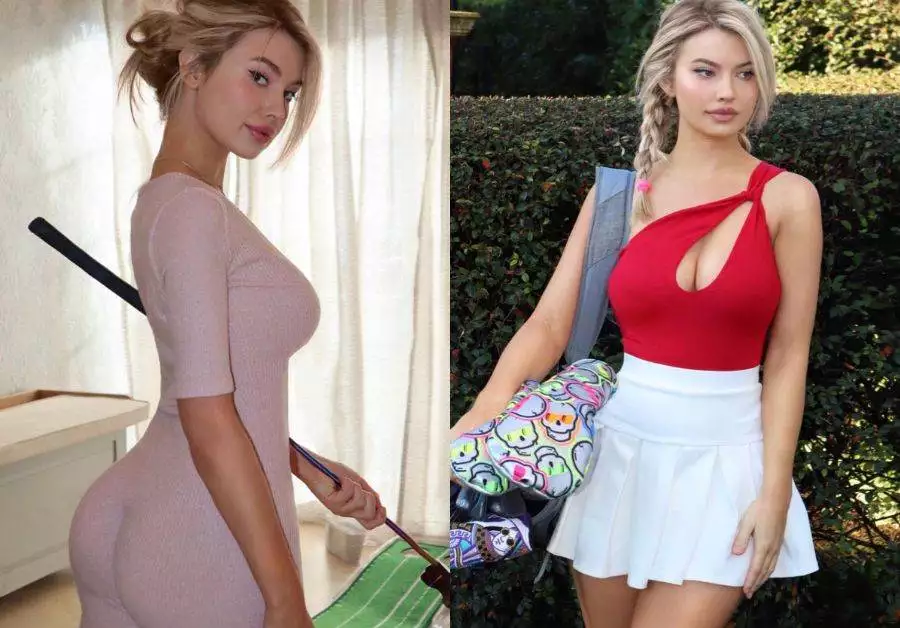 Lucy Robson has been active on social media since 2016. She shares photos and videos of her on Instagram, Facebook, Twitter, TikTok, and even Pinterest.
Robson's social media posts are typically about her golfing, working out, and practicing yoga. She frequently posts videos of herself giving golf tips, performing trick shots, and even playing a round of golf.
Robson also shares with her social media audience how she maintains her strong physique through exercise and yoga.
As a result, Robson has amassed a total of over a million followers. This massive following has attracted various brand deals and sponsorships.
Modeling Career
With her golf background and beautiful looks, Robson endorses and models fitness apparel and energy drink brands for a total of over a million followers across her social media platforms.
Robson models for bikini and women's golf clothing lines, such as Fashion Nova. In addition, Bang Energy, an energy drink company, is one of the brands with which she collaborates closely.
Lucy Robson's Net Worth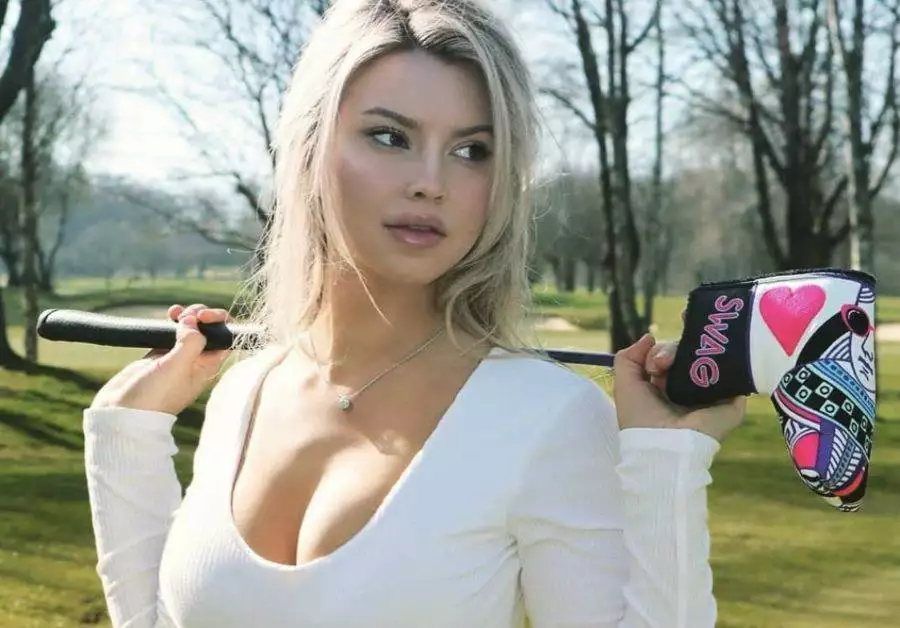 There are no official reports of Robson's net worth. However, it's estimated to be between $500,000 and $4 million, based on her various sources of income and assets.
Lucy Robson's modelling career and social media sponsorships are her primary sources of income. Robson also likely earns money from her participation in national and international competitions.
Despite her great wealth, Robson appears to prefer a modest, private lifestyle. She spends the majority of her time working out, golfing, and doing yoga.
Lucy Robson's Personal Life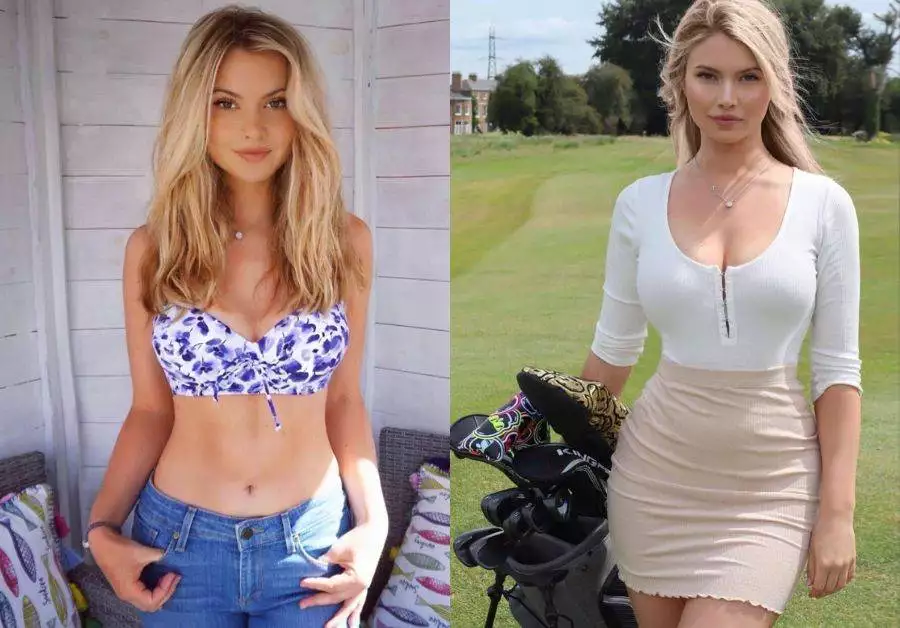 Even though Robson posts regularly on social media, she prefers to keep her personal life private. As a result, little is known about her personal life outside of golf, yoga, modeling, and sponsorships.
There have been reports that Robson and golfer William Peter Jones are dating. However, neither golfer has confirmed nor denied the rumors.
As far as the world knows, the current relationship status of Lucy Robson is single. She doesn't share any information about her love life. What she's shared with the world is that she's an animal lover and owns a dog.
Apart from relationships, Robson focuses her philanthropic efforts on charity work. In 2019, she announced through her Instagram that she's become the ambassador for The Golf Trust.
This organization seeks to make golf more accessible to people with disabilities and people from marginalized communities.
Slope is now in your control

Mounts to the Cart

Auto-Ambient Display

Flag-Lock Pulse Vibration
To Wrap Up
If you've heard of Lucy Robson through her social media profiles on Instagram and TikTok, you may be familiar with her fitness-related content, especially her golf coaching content.
Robson has also built a name for herself as a social media content creator as well as a model.
Still, many people would be surprised to learn that golf is more than just a pastime for Robson. She has been playing golf since she was a child and has competed in both national and international events.
Now that you know who Lucy Robson, the British golfer, is, you can follow her on Instagram or TikTok to learn some golfing tips from the best!