Are you looking for a lightweight forgiving driver to take your long game to the next level? Then this Great Big Bertha driver review will show why it's one of the best choices in 2023.
Callaway is one of the top names in golf and on a winning streak in recent years. The Mavrik, Epic Flash, Rogue, and Pardaym have been some of the best drivers ever. 
But there's one problem with their main line of drivers – they aren't very lightweight. 
While they're great for most golfers, they aren't ideal if you're someone who has a slower swing speed. Luckily, Callaway caught on to feedback from this type of golfer and re-created the Great Big Bertha. 
Great Big Bertha Driver Price and Specs
If you've played golf for a long time you know that Great Big Bertha put Callaway on the map. The GBB name took off in the 1990s and made Callaway a top name in the golf world. 
The new Great Big Bertha drivers are made for slower swinging golfers as they're incredibly lightweight. But there's one problem – they aren't cheap (at all). 
In fact, they cost more than the Paradym drivers and are priced at $699!
These drivers are available in 9, 10.5, and 12-degree loft options. But since the lightweight driver has an adjustable hosel you can adjust the lofts from 8 to 14 degrees, depending on which head you choose. 
Regardless of which loft, all drivers are 45.75 inches long… just shy of the 46-inch limit. These drivers are longer than a lot of other drivers to help slower swings gain more distance. The club is also 460 cc, which is the maximum size allowed by the rules of golf.
---
The one downside to this driver is that you only get one shaft to choose from – the UST MAmiya Helium Nanocore IP 50 graphite shaft. Not that it's a bad shaft by any means, it's just that most golfers like to test out different shafts to see how they affect distance, spin rates, and speed. You can choose from light, regular, or stiff flex and all shafts remain 50 grams with a low kick point (which means high launch). 
---
But the reason they only have one shaft is that it's an exceptionally lightweight design to match the theme of the club. Everything about this club is lightweight to increase speed on every swing. This Callaway driver also comes with a Winn Dri-Tac grip. 
Great Big Bertha Driver Review  
Looks and Feel
The look of this driver is great like the rest of the Callaway clubs. 
I actually prefer the look of this driver to the Paradym as the navy blue is quite bright and can get some glare off the sun. But this driver is a soft gray that has a minimalistic look at address position. 
Plus, unlike the Paradym this club has an arrow in the middle of the head to make it easy to line up the ball to the center of the face.
You won't have to worry about accidentally aiming off the toe or the heel like other drivers. 
Performance
While it looks good, it performs even better! 
This is their most technologically advanced driver (which leads to the higher price tag) with an ultra-lightweight chassis making it easy to swing fast. 
---
According to Callaway, "This easy-to-swing driver is engineered with an ultra-lightweight design for unmatched distance characteristics. It's nearly 30g lighter than a tour driver, and it's an ideal option for golfers who want to increase their swing speed."
---
Removing 30 grams is a big difference in terms of driver weight and easy to see why so many senior golfers love this club. 
Technology and Features
Aside from the lightweight design, this 460 cc clubhead is packed with technology to hit it longer and straighter than ever. Since the club is so much lighter, the engineers can move the weight to make it even more forgiving. 
---
"To increase MOI, our engineers paired a lightweight Triaxial Carbon Crown with a Forged Carbon Sole. With all this discretionary weight, our engineers moved the CG lower and deeper to enhance forgiveness while the steel soleplate makes it easier to hit a draw." 
---
The other perk with this driver is the high ball speeds thanks to the jailbreak speed frame. This is something that Callaway has used for the few drivers (dating all the way back to the Epic Flash) for more stability. This not only helps improve accuracy to hit more fairways but increase swing speed too.
Finally, despite the high launch characteristics, it's a low spinning driver to maximize total distance. As Callaway said, 
We've now included spin optimization in our industry-leading A.I. face technology. The new formula increases ball speed while lowering spin to increase total distance.
Pros & Cons
Pros
Super lightweight shaft.
Adjustable hosel and three loft options.
30 grams lighter than the Callaway Paradym drivers. 
Lightweight and easy to increase swing speed and total distance (even if you have a slower swing). 
Cons
No draw biased model. 
Expensive – the lightweight design comes with a high price tag. 
Alternate Driver Options
If you're not sure about the Callaway Great Big Bertha being right for your game, check out these three great alternatives. 
Mizuno ST-X Platinum 230 
If you're looking for another lightweight driver you need to check out the Mizuno ST-230 PLTNM. This is the lighter model in their series and weighs very similar to the Callaway Great Big Bertha. At about 30 grams less, this is a great option for slower swinging golfers who want more distance above all else.
Plus, this driver also happens to be one of the best looking out there. Not to mention it uses an even lighter shaft with the UST Helium Platinum (40 grams). It also has a draw bias and four degrees of adjustability too.
Click here to read our full review of the Mizuno drivers now. 
Cobra AeroJet Max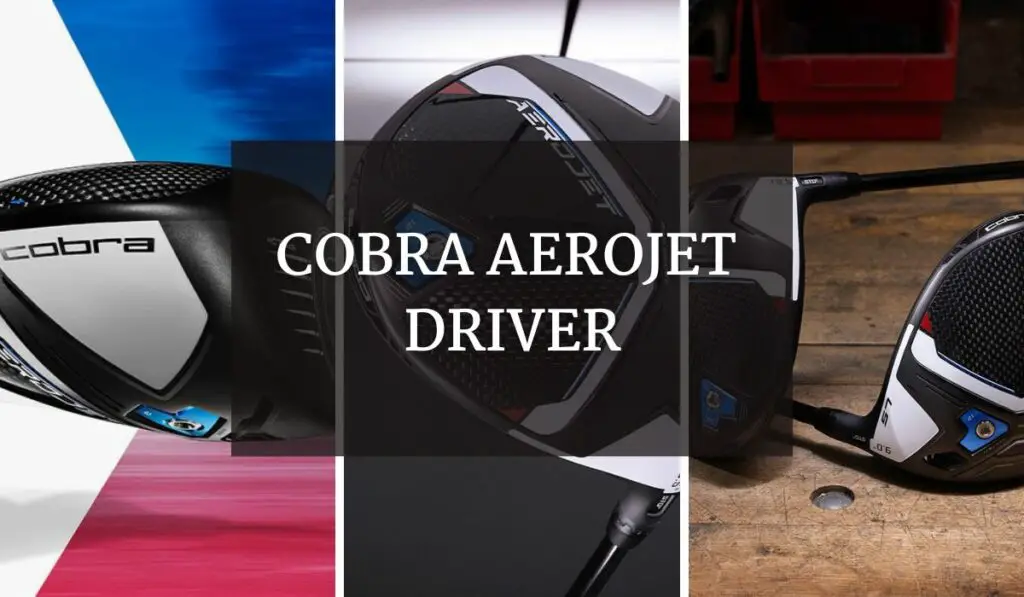 Cobra has become a top name in the driver world and the new Aerojet drivers are a hit. They're a bit more modern looking than the Cobra LTDx thanks to the matte finish. 
If you want the most forgiving option that is draw biased opt for the Max version. This club makes it easy to hit straighter shots and is also very high-launching.
Plus, they have two stock options to choose from which is good to see in a lightweight driver. You can choose from the MCA Kal'li blue in R or S flex (64/66 grams) or the lightweight Helium Nanocore which is 10-20 grams lighter depending on flex. 
Click here to read our full review now. 
Ping G430 MAX HL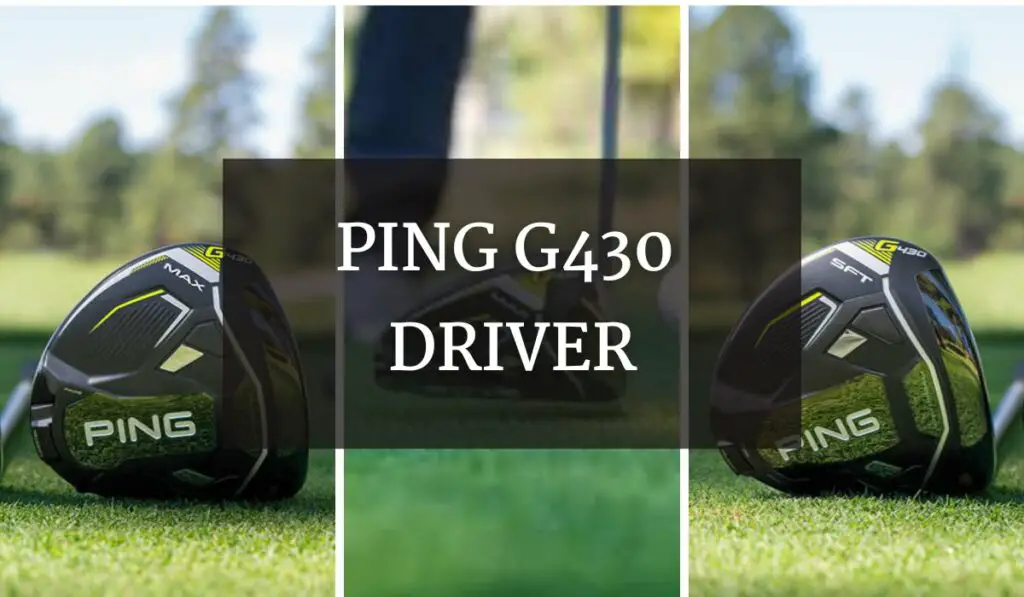 The final alternative to the Great Big Bertha is the Ping G430 HL – which is another high-launching, lightweight driver. While the G430 series has other models, the HL Max is the best for golfers who want help swinging faster. 
Ping made everything about this club lightweight – from the head, shaft, and even the grip. They found in testing that slower swing speed players added nine yards on average when using the HL build. Needless to say, it's a great alternative to the GBB and cheaper as well. 
Click here to read our full review. 
Wrap Up 
The Great Big Bertha is one of the lightest drivers to hit the market in 2023. The incredibly lightweight design makes it easy to add swing speed and improve total distance. 
The longer shaft, lighter clubhead, and grip make this a no-brainer for senior golfers and those want more distance. What's great about this driver is that they didn't give up the adjustable hosel to keep it as light as possible (like other brands). This means you can customize the loft to your swing and fine tune the trajectory.