Golf is one of the best sports for you to play when it comes to fitness. It combines a full-body workout with a focus on cardio and muscle endurance. Playing golf also helps improve balance and coordination.
If you like walking, golf is a great way to stay active and enjoy the outdoors. And because golf can be played at any age, it's a great sport for people of all fitness levels.
It is my favorite activity to do to get some exercise. I always feel better when I am done playing and it helps me stay in shape. If you have never played before, I recommend finding a golf course near you and giving it a try. You will be surprised at how much fun you have!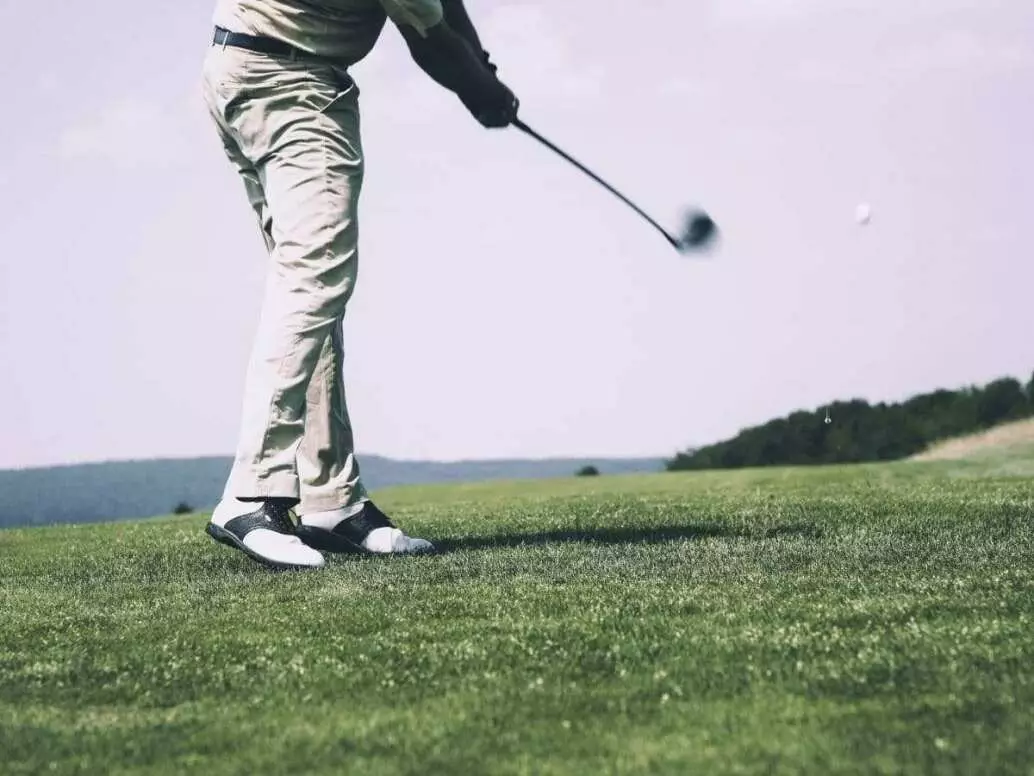 Golf is my go-to sport especially after sitting at a desk all day. I always feel better when I am done playing and it helps me stay in shape. It helps me switch off and step away from work and all the problems/issues I have there.
It gives me an opportunity to spend time in nature, which is really calming for me. I also like the social aspect of golfing- getting to catch up with friends while playing.
If you think of the length of the average golf course, and how many calories you can burn walking briskly on them, it is definitely a great form of exercise. Not to mention, you are outdoors getting some fresh air and Vitamin D!
Golf Is a Great Sport for People of All Fitness Levels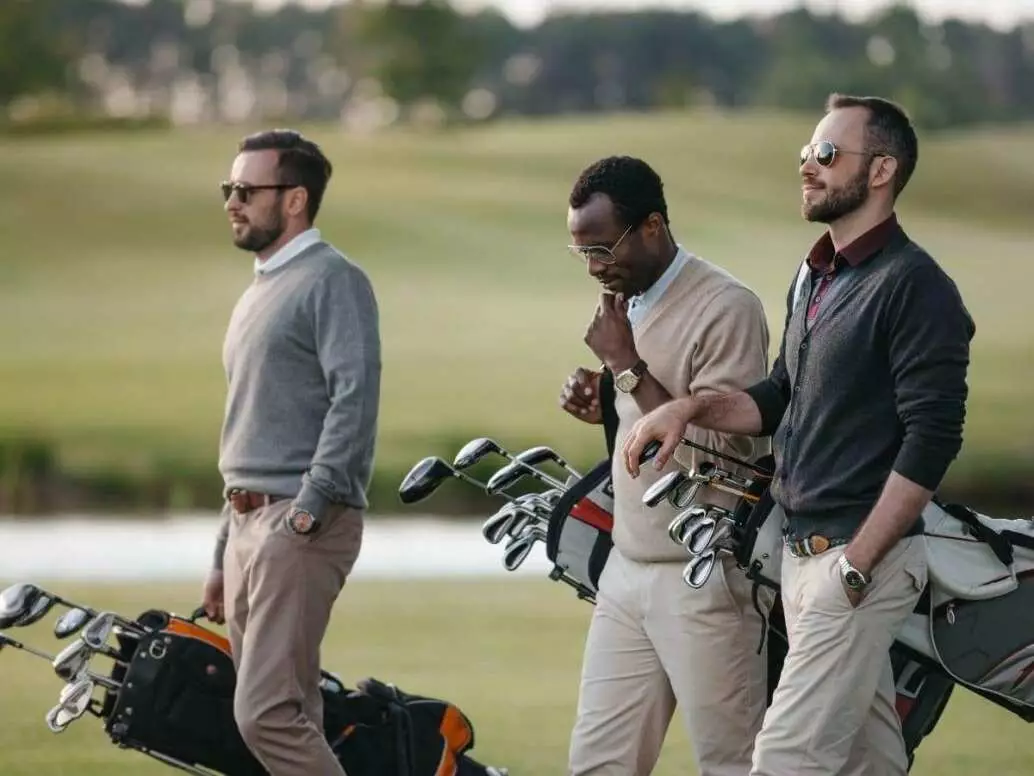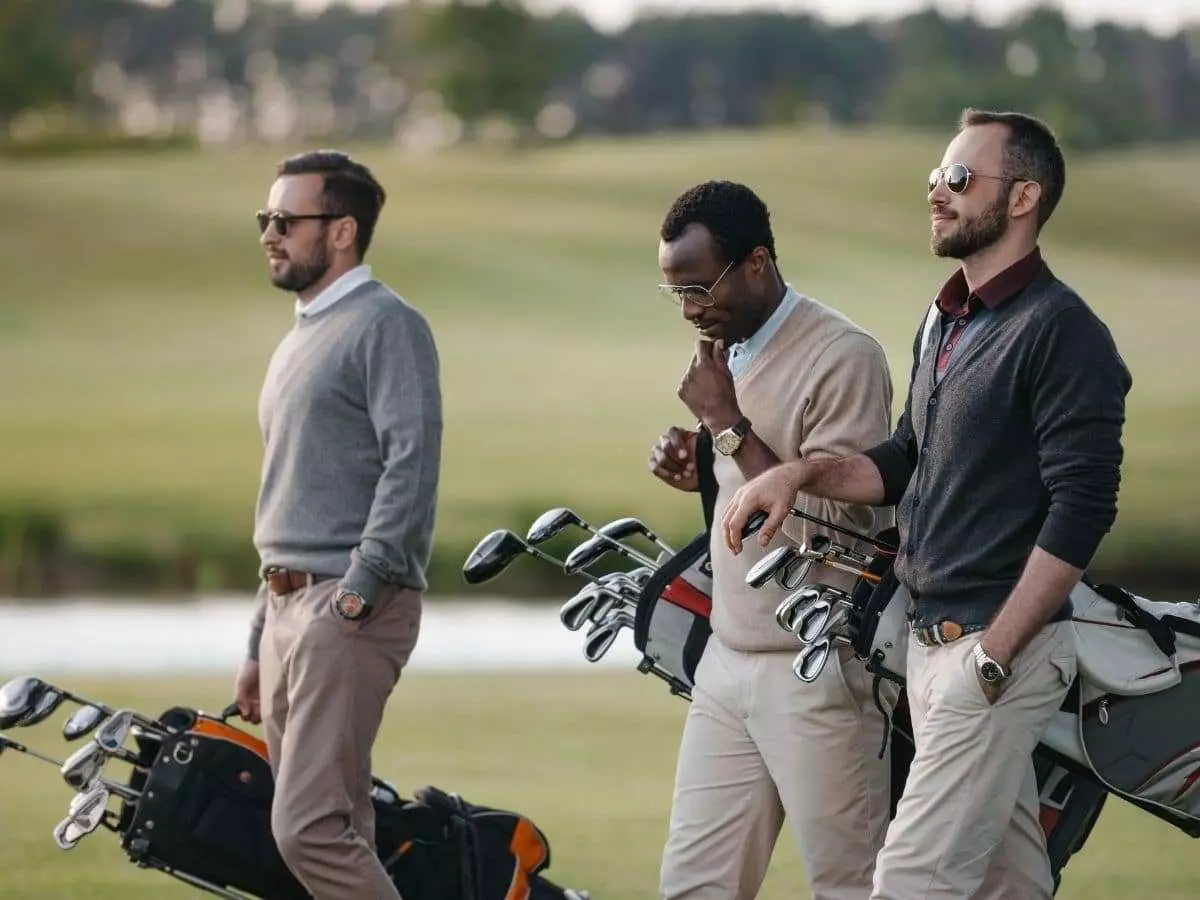 The advantage of golf is that, unlike other sports, it can be enjoyed by people of all ages and fitness levels. And if you are competitive like me, you can always challenge yourself to improve your score each time you play.
There are many different golf courses out there, so you can find one that is right for your skill level. You have probably noticed how popular golf has become in recent years. This is because it is a great way to get fit and have some fun at the same time.
It not just hitting a ball with a stick. It is walking and using your body in different ways to generate power. This, combined with the fresh air and time outdoors, is why golf is a great fitness activity.
Mental Health Benefits of Golfing
I was amazed to learn that golf has some mental health benefits as well! Golf can help reduce stress, anxiety, and depression and it can also increase self-confidence. When you start to see improvements in your game, you will feel more confident in your abilities. This can carry over into other areas of your life as well.
Your brain does need a break and golf is a great way to give it one. Golf can help improve focus, problem-solving skills, and creativity. It is also a great way to relieve boredom or frustration.
My favorite part when playing golf is making decisions on distance, which club to use, and planning the shot. There is no better feeling than hitting the ball perfectly and you get your brain and your body to work together.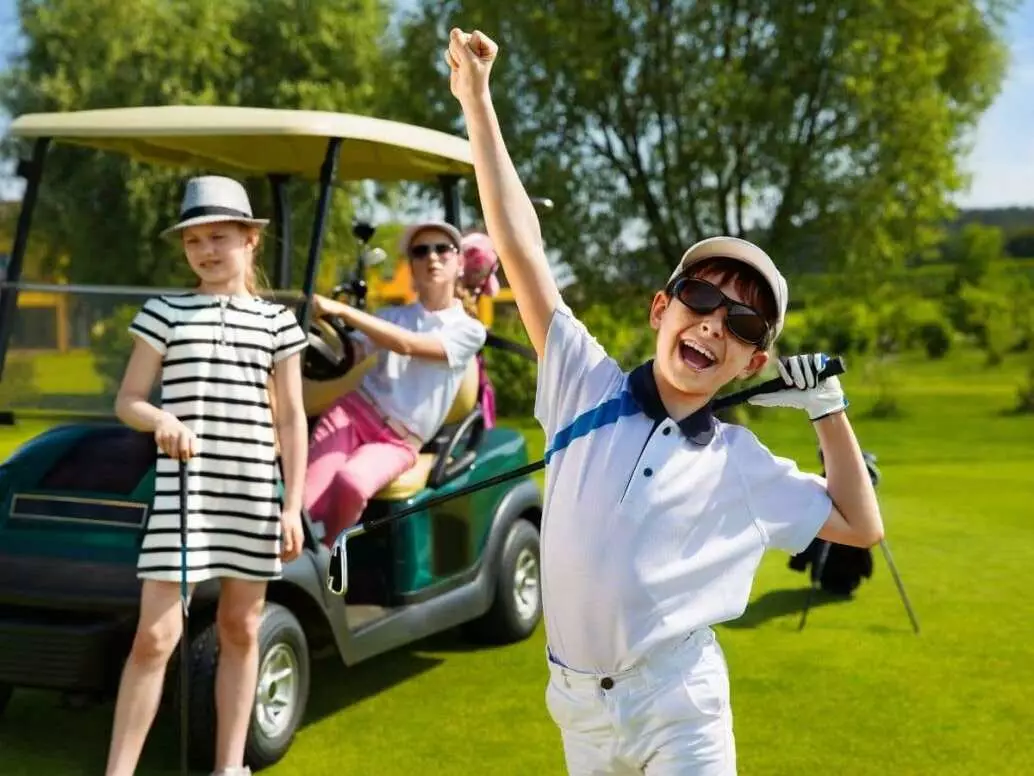 The sooner you start the better, as you will get more out of the game. You can either find a golf course near you and take lessons or watch some online videos to get started. I recommend doing a bit of both.
When you are first starting out, it is important to learn the basics correctly. This will save you a lot of time and frustration in the long run. There are plenty of tips and techniques available online, so don't be afraid to do some research.
One thing to keep in mind when learning golf is that it takes a lot of practice to improve your score. Don't get discouraged if you are not playing well at first. Just keep practicing and you will get better over time.
Conclusion
Golf is not just a great way to get some exercise and enjoy the outdoors, but it can also be a great form of stress relief. It may take practice for beginners to improve their game, so don't give up if you find yourself struggling at first!
Golfers who are competitive will want to keep track of how many strokes they are taking and work on reducing that number each time they play.
There are many different golf courses out there, so find one that is right for your skill level. You will be surprised at how much you enjoy playing this challenging sport!
FAQ 's