Blair O'Neal is a professional golfer, model, and television personality. Her passion for golf began at a very early age, and she went on to become an influential player throughout her adolescence and into her adult life. 
This article will cover everything about Blair's prolific life, including her rise to golf stardom and the multiple facets of her growing career. 
Quick Facts 
| | |
| --- | --- |
| Full Name  | Blair Alana O'Neal  |
| Date of Birth  | May 14, 1981  |
| Birthplace  | Macomb, Illinois  |
| Age  | 41  |
| Gender  | Female  |
| Height  | 5'9"  |
| Weight  | 119 lbs. (approx.)  |
| Spouse  | Jeff Keiser  |
| Children  | Chrome Andy Keiser, Canon Green Keiser  |
| Net Worth  | $5M+  |
Early Life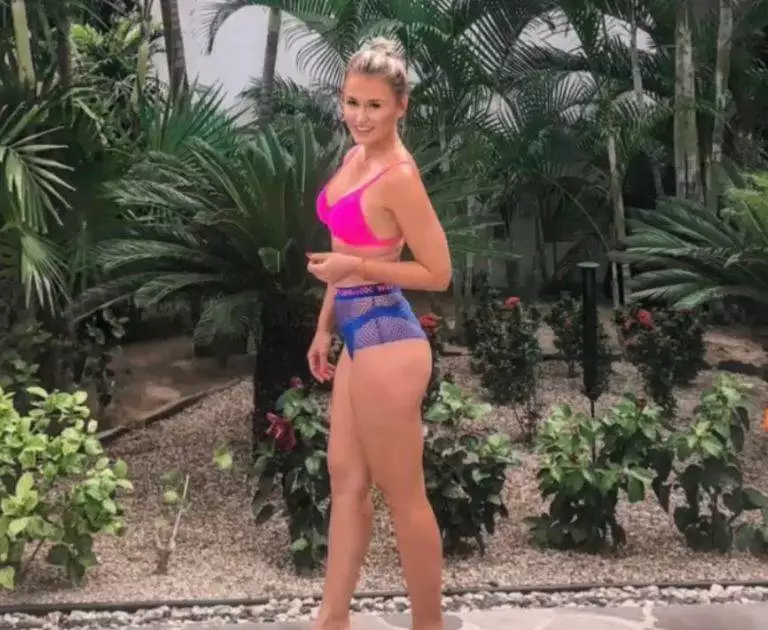 Blair O'Neal was born in Macomb, Illinois on May 14, 1981, to parents Robert O'Neal and Londa Cunningham. She has two brothers, Bryce and Tyler, and a sister named Brooke. 
When Blair was two, her parents relocated the family to Tempe, Arizona. She has always been an athletic child, practicing ballet, jazz, and cheerleading. But, it wasn't until her father brought her and her brother to a local junior golf clinic that she found her calling in the sport of golf. 
At the age of 11, she couldn't seem to put the clubs down as she trained religiously throughout the mornings and afternoons at the local driving range and golf course in Mesa, Arizona. 
Just two years after she picked up her first golf club, she joined the American Junior Golf Association (AJGA). There, she quickly gained recognition by winning medals in a few junior tournaments. 
Blair attended Corona del Sol High School in Tempe, Arizona. Here, she continued to garner accolades, including 3-time medalist in the 5A Regional Golf Championship and MVP every single year. 
Colleges quickly picked up on the scent of this burgeoning star as she was rightfully offered a plethora of scholarships. Ultimately, Blair chose to stay in her home state and attended Arizona State University (ASU) with a full-ride scholarship to play for the Sun Devils golf team. 
College Career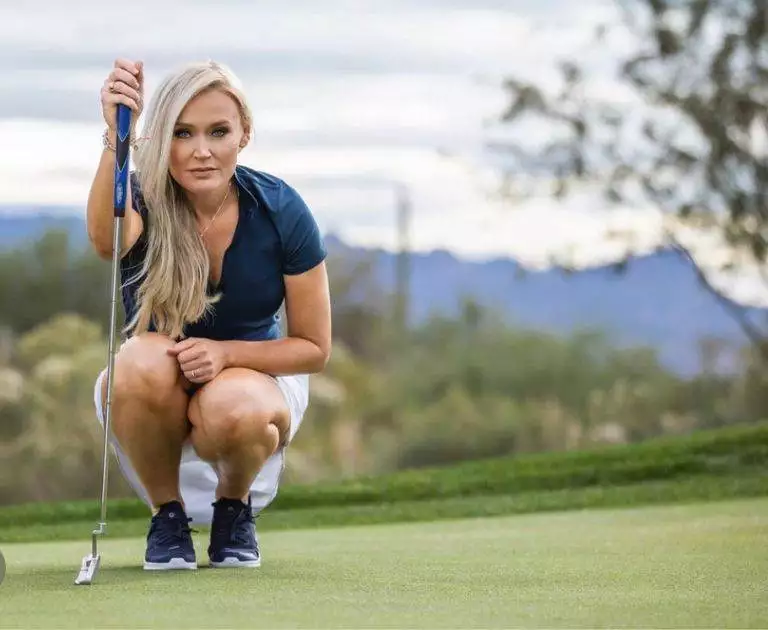 During her four years in college, Blair continued to dominate, having never been absent from a single tournament. She finished Top-10 multiple times and earned honorable mentions at All-Pac-10 Conference Honors three times. 
Blair also became the NCAA Women's Long-Drive Champion twice. In fact, her college coaches and teammates nicknamed her "Boom Boom." Currently, her longest drive is recorded at 325 yards. 
Blair graduated from ASU in 2003 with a Major in Communications and a Minor in Sociology. 
Professional Career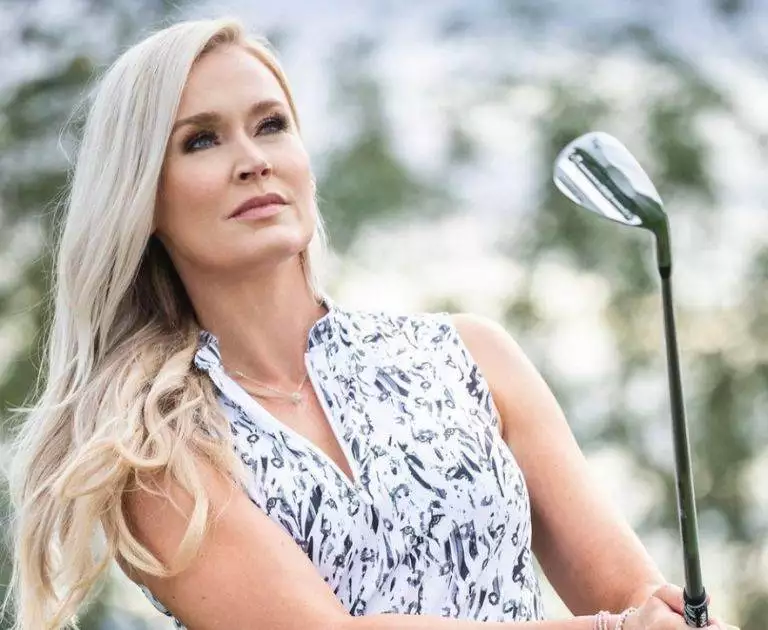 After college, Blair headed east and immediately turned pro, playing in the Ladies Pro Golf Tour of Asia (LPGA) and then landing in the LPGA Symetra Tour. Simultaneously, this was the time she began taking modeling gigs. 
Blair's newfound modeling career would land her on runway fashion shows and commercial advertisements. She also graced the covers of popular magazines, calendars, and print ads. 
A few notable superlatives added to her name are: 
"Hottest 50 Athletes of All-Time" by Sports Illustrated 
"Fittest Golfers" by Golf Channel 
"Hottest Golfers" by Golf Digest 
"Most Beautiful Women in Golf" by Golf Magazine 
She has also appeared consecutively in the Sports Illustrated Swimsuit issues from 2011–2013. 
Unfortunately, she suffered an injured foot in 2006 and was forced to put golf on hold. Along with struggles with financial instability, Blair decided to turn to modeling full-time. 
The Comeback 
After a five-year hiatus from golf, Blair received a call from the Golf Channel inviting her to participate in their reality television program, "Big Break: Prince Edward Island" in 2009.  
She accepted with only one month to prepare. She didn't win, but this was just the motivation she needed to revive her golf career. 
The following year, she was invited once again to compete in the next season, "Big Break: Dominican Republic." This time, she was prepared. She competed among six men and six women to ultimately be crowned champion. 
Moreover, this also sparked her working relationship with Golf Channel. 
In 2010, she eventually regained full status on the LPGA Symetra Tour and went on to play professionally until 2014, with Cobra-Puma as her sponsor. 
The Move to Television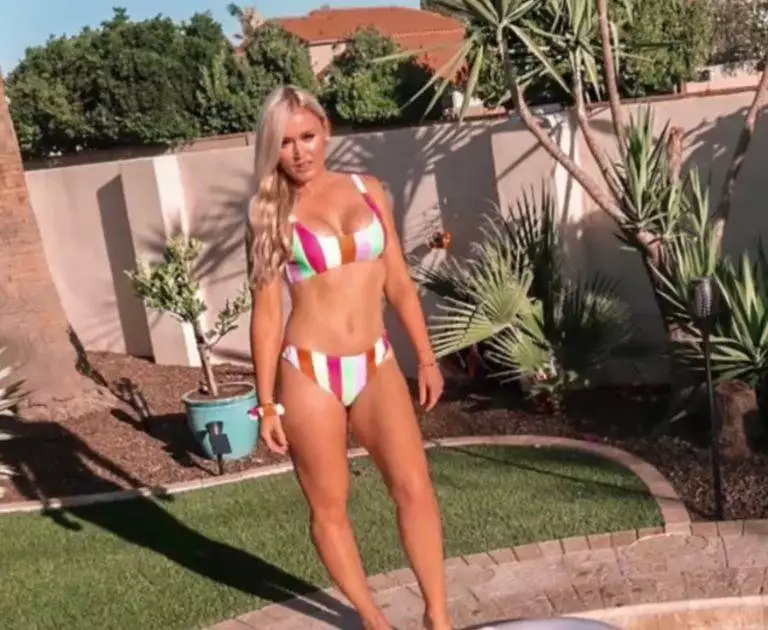 In 2015, Blair decided to retire from the world of golf altogether and began her transition into hosting television programs. As with everything else in her life, this move proved to be a powerhouse.  
Her extensive background and experience made her the perfect person to host. She has appeared as a sports anchor on shows such as: 
"Golf's Sexiest Shots" 
"Hot Tips From A Hot Golfer" 
"What's In The Bag With Cobra Puma" 
But, it was the Golf Channel that helped launch her into becoming a household name through programs such as "The Morning Drive," and, currently, "School of Golf with Martin Hall." 
Height & Weight 
Blair stands at 5'9" and weighs approximately 119 lbs.  
Her bust-waist-hip body measurements are 35-26-35. 
Net Worth 
Blair's net worth is over $5 million, most of which comes from her hosting and modeling careers. 
During her stint as a professional golfer, the income from her modeling career helped pay for her tours. 
Her official website sells autographed merchandise and souvenirs. She also participates in Cameo.com, a site where users can send personalized video messages from their favorite celebrities.  
Blair is also a brand ambassador for Cobra and Puma. 
Social Media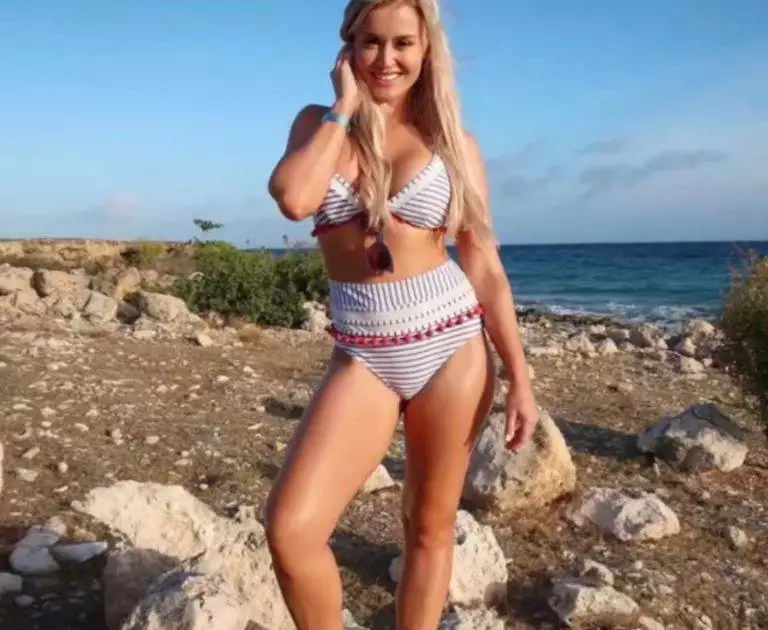 Blair's Facebook and Instagram accounts—with well over 500K followers—show her continuing to lead a healthy lifestyle by doing a variety of fitness routines, including yoga, cardio, pilates, and weight training. 
Her official website includes many photos from her modeling career, magazine articles written about her, and video clips of her hosting different shows. 
Private Life 
Blair O'Neal maintains a happy private life married to her husband Jeff Keiser (a certified public accountant and Senior Director of Finance at Petsmart).  
They married in 2013. In 2020, they expanded their family with their first son, Chrome Andy Keiser, and their second son, Canon Green Keiser, in 2022. 
Conclusion 
Blair O'Neal has established herself as a triple threat—a successful athlete, model, and host. 
She will admit to golf being her true passion, despite being a frequent presence on our TV screens. In her private time, she can be found sending long drives at her favorite golf course—the Grayhawk Golf Club in Scottsdale, Arizona.